In order to commemorate Data Privacy Day on January 28, Apple announced that its App Tracking Transparency feature will be launched broadly in "early spring" with an upcoming release of iOS 14, iPadOS, and tvOS 14.
"Privacy means peace of mind, it means security, and it means you are in the driver's seat when it comes to your own data," said Craig Federighi, Apple's senior vice president of Software Engineering, in a statement.
"Our goal is to create technology that keeps people's information safe and protected. We believe privacy is a fundamental human right, and our teams work every day to embed it in everything we make."
"Under Settings, users will be able to see which apps have requested permission to track so they can make changes as they see fit. This requirement will roll out broadly in early spring with an upcoming release of iOS 14, iPadOS 14, and tvOS 14, and has already gar- nered support from privacy advocates around the world. In designing this feature, Apple sought to give users more transparency and control while continuing to enable advertising as an appropriate and viable mean of support- ing apps and web content. "
Apple also launched "A Day in the Life of Your Data" report which illustrates how companies track user data across websites and apps.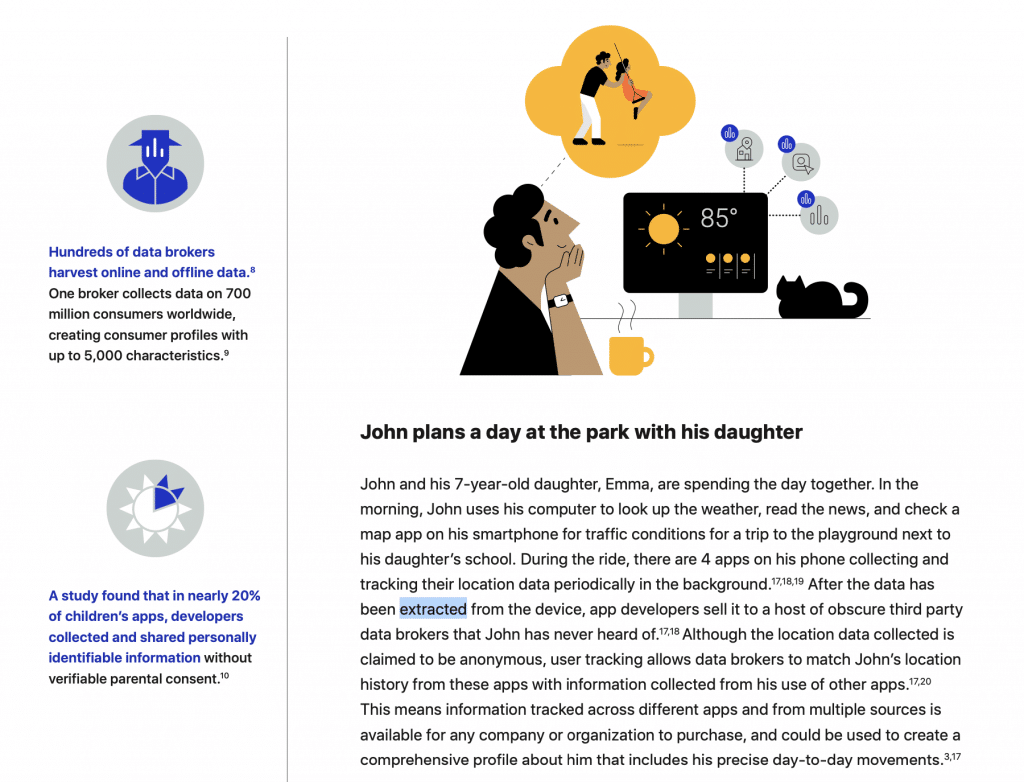 The report also describes the ways Apple tools use to make tracking more transparent and give users more control over.
"On average, apps include six "trackers" from other companies, which have the sole purpose of collecting and tracking people and their personal information. Data collected by these trackers is pieced together, shared, aggregated, and monetised, fuelling an industry valued at US$227 billion per year." the report says.
In the FAQ session of the report, Apple says that "app developers cannot require you to permit tracking in order to use the app's full capabilities". It also guarantees that if you select "Ask App not to Track", the developer will not be able to access the system IDFA.
With regard to signing up via social media accounts, Apple also says if you select "Ask App not to Track", the app cannot engage in tracking you across other companies' apps or websites for advertising purposes or share your information with a data broker.