This post has been updated on June 23. Keep reading for the latest info.
---
Apple is hosting WWDC (World Wide Developer Conference) today (June 22), an annual conference where the company announces its latest software updates for its products. Many people and companies in the mobile advertising industry fear that Apple might deprecate the Identifier For Advertisers, known as IDFA, which allows advertisers to target and track iOS users more precisely.
The day has come. Apple is about to share its latest product software updates with the public at the World Wide Developer Conference. Entering its 31st year, the event will be hosted online due to the Coronavirus Pandemic.
"The current health situation has required that we create a new WWDC 2020 format that delivers a full program with an online keynote and sessions, offering a great learning experience for our entire developer community, all around the world. We will be sharing all of the details in the weeks ahead." said Phil Schiller, Senior Vice President (SVP) of Worldwide Marketing.
And according to Craig Federighi, Senior Vice President of Software Engineering, WWDC 2020 is going to be big. "I look forward to our developers getting their hands on the new code and interacting in entirely new ways with the Apple engineers building the technologies and frameworks that will shape the future across all Apple platforms."
Entirely new ways. This is what many people worry about as they think that the company might begin to deprecate IDFA, which would definitely have a big impact on the advertising industry.
What is the IDFA?
As we mentioned above, IDFA stands for Identifier for Advertisers and it is a random device identifier Apple assigns to iOS users' devices. It allows advertisers to track ads, identify a user without his/her personal info, deliver customized ads and so more.
Users are able to opt-out if they want. In fact, 30% of iPhone users in the USA and 28% in the UK already did it, according to Singular.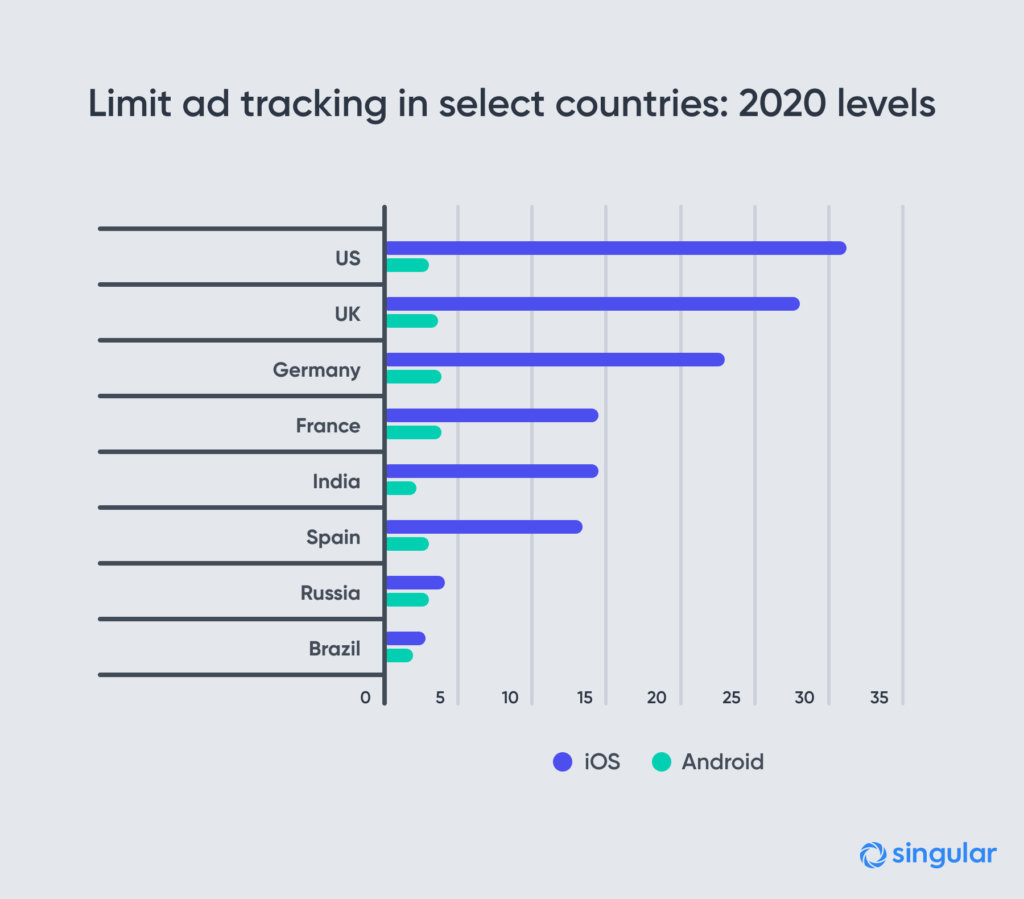 Apple says ''privacy is a fundamental human right'' and has taken many steps before to provide its users with more secure products.
One of these steps is that, in 2017, it introduced ITP (Intelligent Tracking Prevention) for Safari, the second-most-popular web browser after Google Chrome. Basically, ITP blocks third-party cookies and advertisers from tracking user habits. The company has updated this feature several times since then.
However, it's a well-known fact that our smartphones hold more personal information about us, then our web browsers do. This is why Mathieu Roche, CEO of ID5, said ''If (Apple) truly do what they do (with ITP in) Safari for privacy reasons then IDFA should have been gone three years ago."
Let's get back to WWDC 2020. The conference is going to reveal new features coming to iOS 14.
Some registered developers that had access to iOS 14 Beta, discovered the text below.
Important

In iOS 10.0 and later, the value of advertisingIdentifier is all zeroes when the user has limited ad tracking.

In iOS 14.0 and later, limit ad tracking is enabled by default.
And this is another reason why the mobile advertising industry is in a panic right now.
Apple might deprecate the IDFA sooner than we think, or it may not happen at all. The question we should focus on is How will mobile advertising companies and advertisers deal with it if it happens?
We'll wait and see.
---
23 June, 2020 UPDATE

Apple didn't kill IDFA but it looks like they are paving the way for it.
With iOS 14, developers will be required to ask users for permission to track them and to summarize their privacy information.
Check this out:
And here is the full video of WWDC 2020: