To prevent the spread of the coronavirus pandemic, major changes have occurred in our daily lives. One of the results of this pandemic is the increase in demand for mobile applications. Organic app installs of non-gaming apps increased by 15%, according to AppsFlyer's research.
We now use mobile apps more for many reasons, such as communicating with our colleagues, continuing our online education and following the news about COVID-19. Now we can see this increase in demand in numbers.
The recent research of AppsFlyer shows that organic app installs increased by 15% between March and the last month while non-organic app installs remain almost unchanged.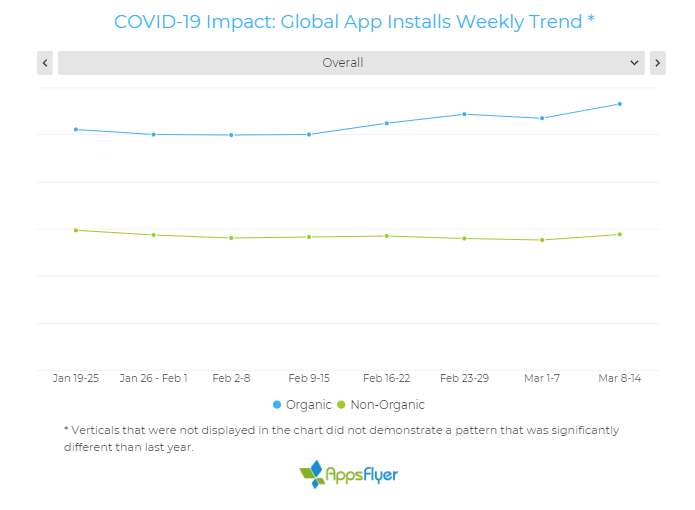 This increase is led by non-gaming categories including Communication, Utilities, Finance and more.
Communication and Utilities categories are the ones that experienced the biggest growth. Organic installs of Communication apps increased by 150% while organic Utility app installs grew 110%.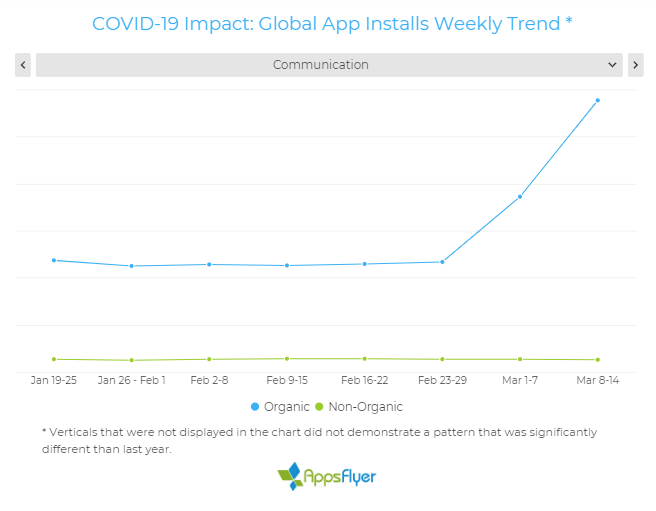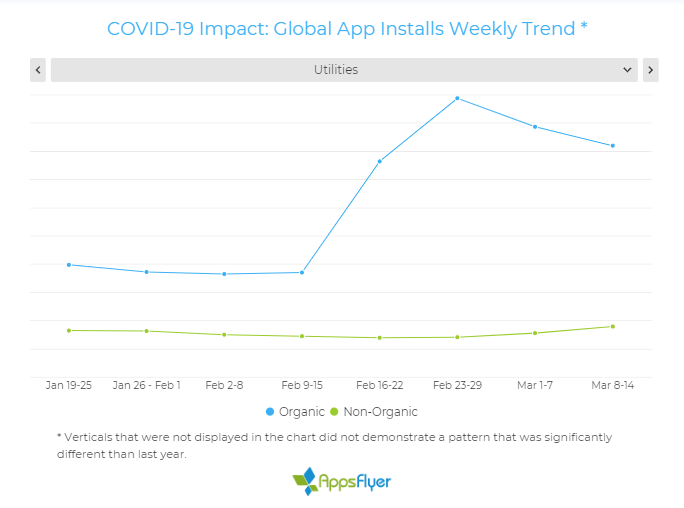 Visit Mobile Marketing News for more!