First announced officially by Google back in December, Google Play Store is rolling out a new feature to let you share apps with nearby Android devices using the Nearby Share feature. 
According to 9to5Google, you need to have a version 24.0 or higher of the Google Play Store in order to use the new functionality.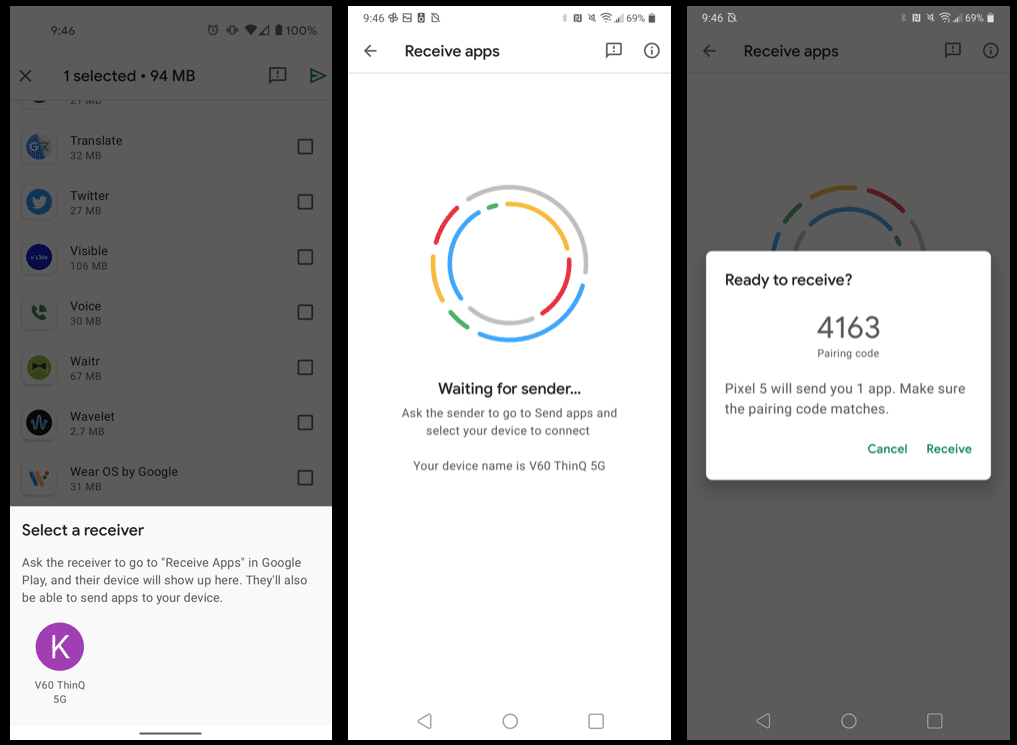 In order to enable app sharing with Nearby Sharing:
Tap the three-line menu button in the top corner on the Google Play Store,
Navigate to "My apps & games"
Tap the "Share" tab along the top (wait a few minutes to see the tab)
Tap the Send button to share apps and tap Receive to receive
Tap Continue on the Send apps screen
Select apps on the next screen
Hit the green triangle in the top-right when complete selecting
Search for and select a recipient
---
Also Read: Google Pay Store adds icons to show rising and falling apps
---
Once the two devices are connected by Nearby Share, both users can be sender or recipient. A "Send apps" button allows the recipient to do just that, while the sender will see a "Send more apps" option instead.