How are you spending your time during COVID-19 lockdown? As we shared in a news article last week, the time spent in mobile games increased by 62% since January, which clearly shows us that most mobile users prefer to play games to spend time while at home. If you are one of them, keep reading. Because today we will talk about a puzzle game which is currently in the Top 3 in many countries: Repair Master 3D by Rollic Games.
Repair Master 3D – Rising Puzzle Game by Rollic Games
Repair Master 3D is a puzzle game developed by Rollic Games and published on the App Store on April 20. The developer has many successful games on both Android and iOS platform. We talked about Go Knots 3D before, which is one of the most trending apps on the Play Store recently, and Repair Master 3D is the latest game of the developer that has managed to enter the Top 3 in many countries in just 3 weeks.
So what exactly is this puzzle game?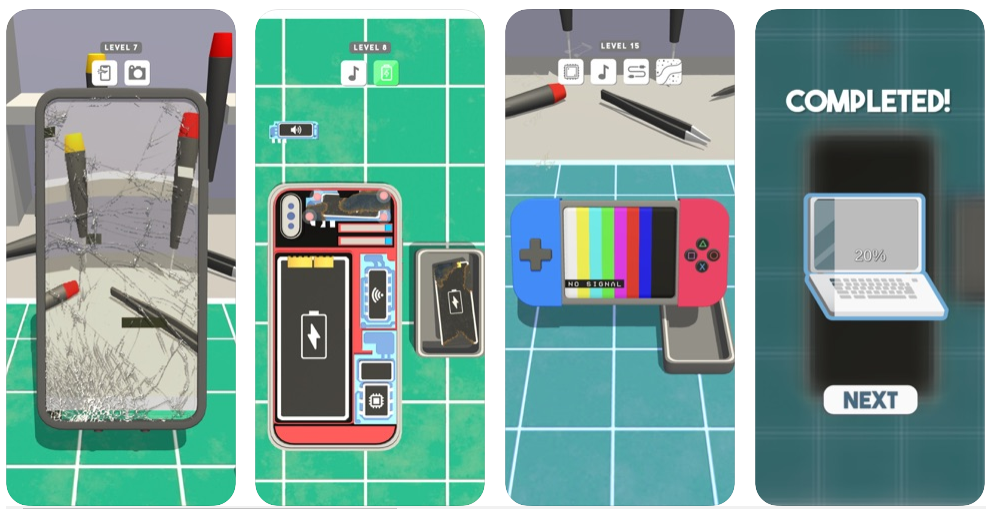 Repair Master 3D gives you electronic devices with problems like broken screen and wants you to repair them.
So, how can you repair them? First, open up the device and detect the problem. Then replace the broken part and make sure you don't leave any dust behind. That's it!
App Store – Top Rankings
As we mentioned above, this puzzle game managed to enter the Top 3 in many countries in just 3 weeks.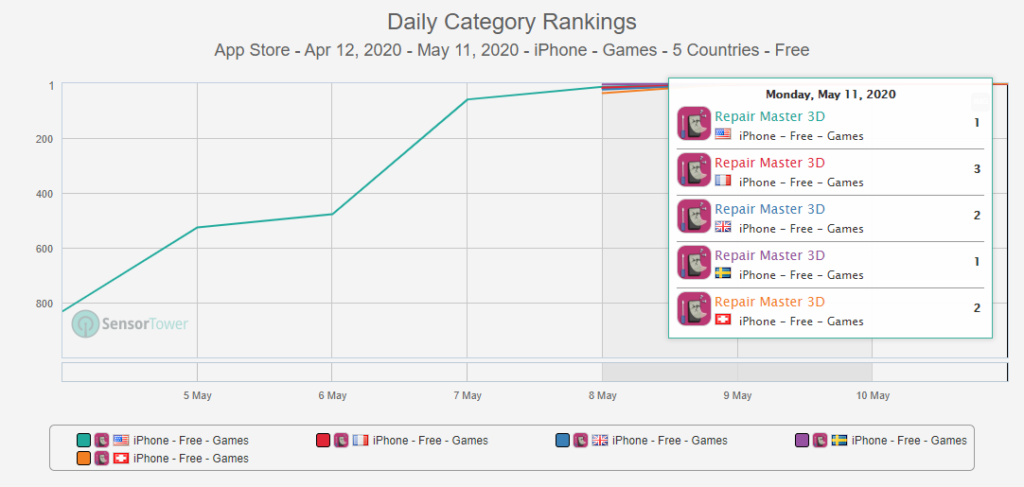 As of May 11, 2020, Repair Master 3D is the #1 free puzzle game in the USA and Sweden, #2 in Great Britain and Switzerland, and #3 in France.
App Ratings & Reviews

Repair Master 3D has a total of 9.8K ratings. The average of these ratings is 4.7 out of 5.
App Requirements
So what do you need to play it? 310.2 MB free device memory and minimum iOS 9.0.
Repair Master 3D is free and you can play it in English.
Download Repair Master 3D
You can download Repair Master 3D, today's best iOS game, directly from the App Store.
If you need more information about the game, visit rollicgames.com.
Have you played this game before? What do you think?
For more app reviews, visit Hot Apps.
Contact us if you want your app to get promoted.