Facebook shut down Instagram Lite, which had been in the testing phase for almost two years. Redirecting users to the main app, the company did not explain why it ended its support on the lite version used by more than 1 million users.
As you know, apps in large sizes are frustrating for users who do not have much free space on their device. Also, these apps might take too much time to download which is another reason for users to think twice before downloading them. In order to prevent this and provide a better experience, many companies such as Facebook now offer lite versions of their main apps.
Facebook launched Facebook Lite in 2015 and it has been downloaded more than one billion times so far. In October 2016, the company launched Messenger Lite which currently has over 500 million app downloads.
In June 2018, Facebook launched Instagram Lite in some countries such as Mexico and had been testing it since then. But the social media giant decided not to continue with it which offered fewer features and less app size (573kb) than the main app.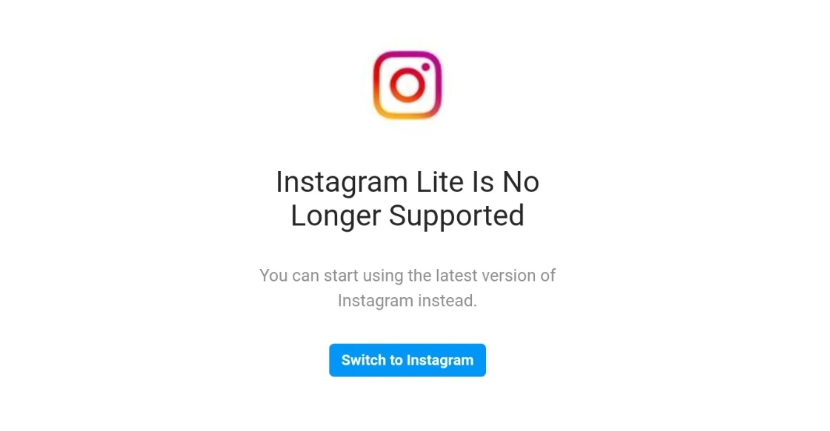 On May 11, 2020, a Facebook spokesperson said the following about the removal of Instagram Lite.
"We are rolling back the test of the Instagram Lite app. You can start using the latest version of Instagram instead to connect with the people and things you love."

TechCrunch
According to TechCrunch, the company is working on a new Instagram Lite version. But for now, it remains a mystery when it will be launched.
Let us know your opinions and take a look at our mobile marketing news.