MoPub, a Twitter company, announces their partnership with App Annie for a new set of curated inventory offerings named MoPub Inventory Packages to empower marketers to target inventory based on trends in the Apple App Store and Google Play Store.
The Packages aim to help advertisers and demand side partners to target desired audience of the top trending apps with high in-app revenue. MoPub will connect advertisers with the best apps by allowing them to make targeting by star rating, category, region, age, and gender with the help of 10 years of experience of App Annie in mobile market trends and analyses.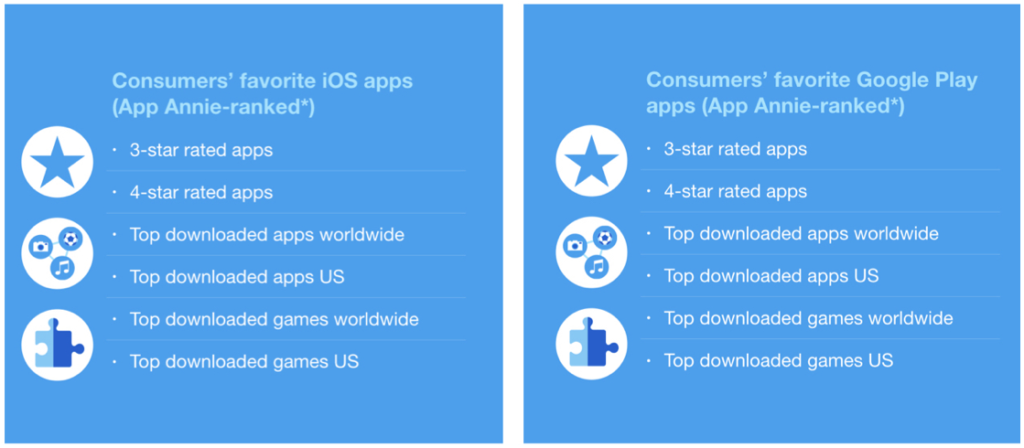 MoPub's John Egan says: "By partnering with App Annie, we've been able to create a living, breathing inventory list that can be filtered by star ratings and top downloads, across gaming and non gaming inventory. This is an entirely new way to think about supply quality, using an organic lens to see where the inventory came from in the first place.
Think about it this way: Audiences are going to choose where they want to spend their time. They may be communicating with friends, checking the weather, planning a trip, playing a game, etc. So instead of dictating that marketers can only advertise based on a whitelist model, our joint approach with these inventory packages enables advertisers to reach their audiences regardless of where they are in their daily journey based on highly rated and popular apps."

Advertisers and DSPs can tap into this new solution immediately via MoPub's Deal ID functionality.