---
UPDATE (10.11.2022): The OG App removed from the Play Store & App Store
---
While Instagram is under fire for the growing number of ads and suggested posts it shows to users, a new app named ''the OG App'' promises a non-intrusive IG experience.
According to TechCrunch, the app uses Instagram's official API to enable users to log into their accounts. After entering their IG credentials, it lets them use Instagram without any ads and suggestions.
It also lets them stop getting feed updates for 24 hours, disable the Explore page, and also Reels videos which recently led users to launch a petition on change.org named ''Make Instagram Instagram Again''. Following the campaign which was also shared by Kim Kardashian and Kylie Jenner, the social media company had terminated the tests of its TikTok-like full-screen feed.
Meanwhile, the OG App also lets users create their custom feeds so that they can choose what they want to see on Instagram. After creating their feeds which can also be shared with friends, users are able to switch between them by clicking on the feed options at the bottom of the screen.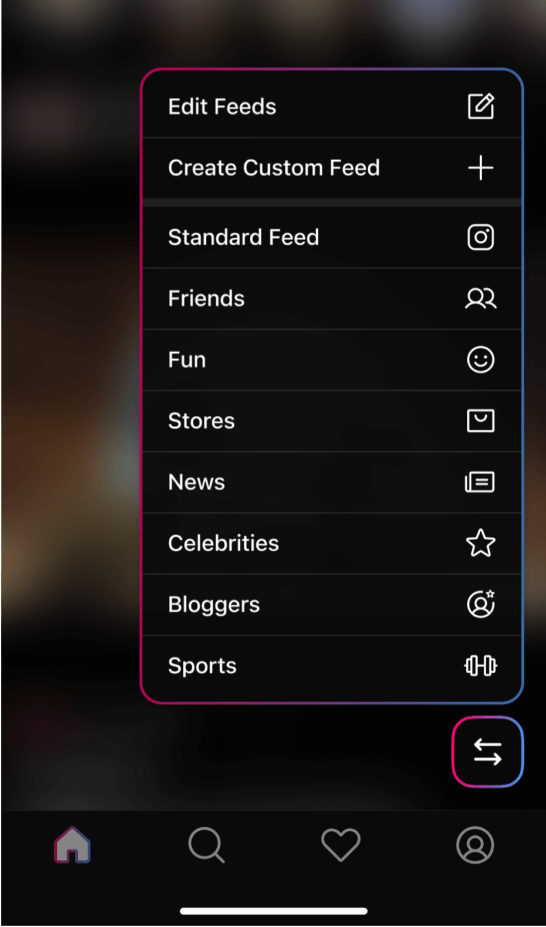 The OG App, which is currently available on Google Play Store and the App Store, was published by Un1Feed, a social-tech startup founded by Ansh Nanda and Hardik Patil in 2021 to let users ''retake ownership'' of their social media feeds.
Speaking to TechCrunch, the founders said: ''We saw our friends and family getting affected by social media, and even deleting apps because they didn't have enough options to modify what they see. We wanted to put users, and not the advertisers first with this app. We started with Instagram because we thought the app has the most toxic relationship with its users.''
They also said that they're planning to add more features soon, such as the ability to create custom feeds with private accounts and to download Stories for offline viewing. They added that they're not concerned about the risk of Instagram API being cracked down and are instead ''concentrating on building a solid product for the users.''
As reported by TechCrunch, many users expressed concerns regarding the app's reliability as it requires them to log-in with their Instagram credentials. Some users also reported that Instagram locked them out of their accounts and sent them notifications which said ''We noticed a login from a device you don't usually use''.
The company said that it doesn't have access to users' credentials as the app uses the official API, and the login notifications are caused by the fact that they reverse-engineered the Android API for Instagram. It added that it'll soon launch a new log-in method that will solve the majority of log-in issues.
Meanwhile, app researcher and reverse engineer Alessandro Paluzzi said that the app uses Instagram's private API without permission and could be removed from the app stores pretty soon.
This app uses #Instagram's private API without permission, it won't last long on the app stores 😆
They pass as User-Agent "Mozilla/5.0 (Macintosh; Intel Mac OS X 10.15; rv:102.0) Gecko/20100101 Firefox/102.0" that's why some users have seen a login notification from this browser

— Alessandro Paluzzi (@alex193a) September 27, 2022