Netflix announced on Tuesday that it has launched a new feature to allow its users to create handles to use while playing mobile games inside its Android and iOS apps.
The feature will let Netflix users pick their own public usernames, so that they won't have to share their real identities while playing games. The streaming giant said that it will also allow them to discover new titles, make new friends, and play together with them.
Subscribers will be able to use their unique usernames across all the games available on the platform, including Dominoes Café and Lucky Luna, where their handles will be shown in leaderboards.
---
Also Read: All Netflix Video Games You Can Play Today
---
In order to create your game handle on Netflix, download the mobile games you want to play on your device first and then enter your account information. If you are an iOS user, Rival Pirates and Lucky Luna games will show you an option to create it when you first launch them. If you are an Android user, you can simply create your handle by heading to the Games tab inside the main Netflix app and clicking on the ''Create your Netflix game handle'' option.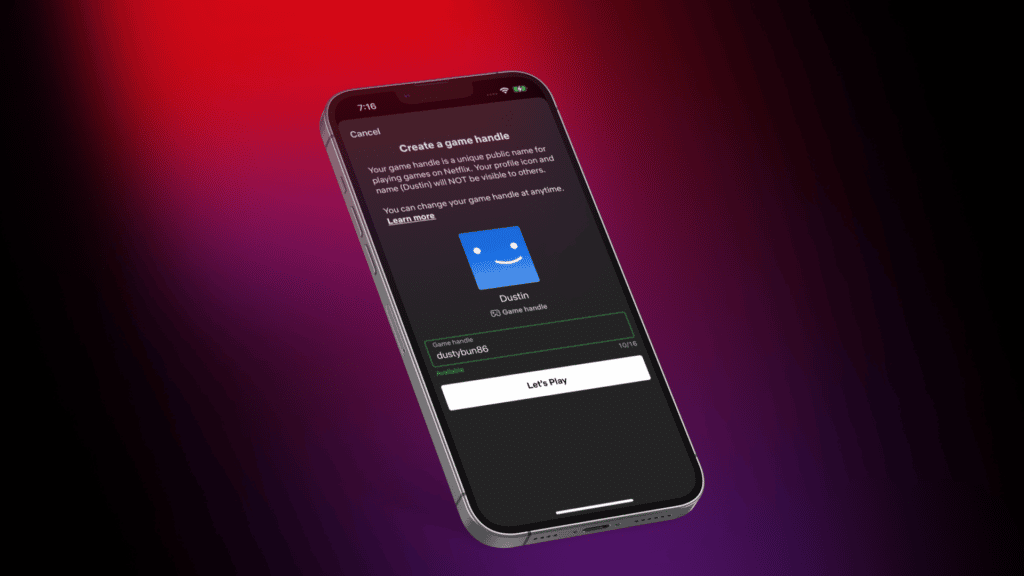 In a blog post, the company said that ''this feature is only the beginning in building a tailored game experience for our members around the world.''
Netflix first started testing its games service in its Android app in Poland last year, expanded it to all Android users in November, and also to iOS users the same month. Since then, the company has launched more than 20 games so far, and now plans to bring this number to over 50 by the end of this year, with the launch of new games including The Queen's Gambit Chess.
Earlier this summer, Netflix games surpassed 13 million downloads globally across Android and iOS, according to Sensor Tower. However, Apptopia revealed in August that 99% of Netflix subscribers haven't tried the game service yet, while only 1% of users play the games on a daily basis.
Meanwhile, the company also launched two new games on Tuesday; Spongebob: Get Cooking by Tilting Point and Desta: The Memories Between by ustwo Games.