According to Apptopia, Netflix's mobile games have been downloaded more than eight million times since their launch.
Netflix, which first officially announced that it would focus on mobile games last July, started testing its games on Android in Poland in August, and launched video games globally on iOS and Android in November.
According to Apptopia's analysis, Netflix's top game is Teeter (Up), which has been downloaded nearly 820,000 times since its launch in November 2021. One of Netflix's 12 titles, Teeter (Up), was one of five titles released at launch alongside Card Blast, Shooting Hoops, and two Stranger Things games.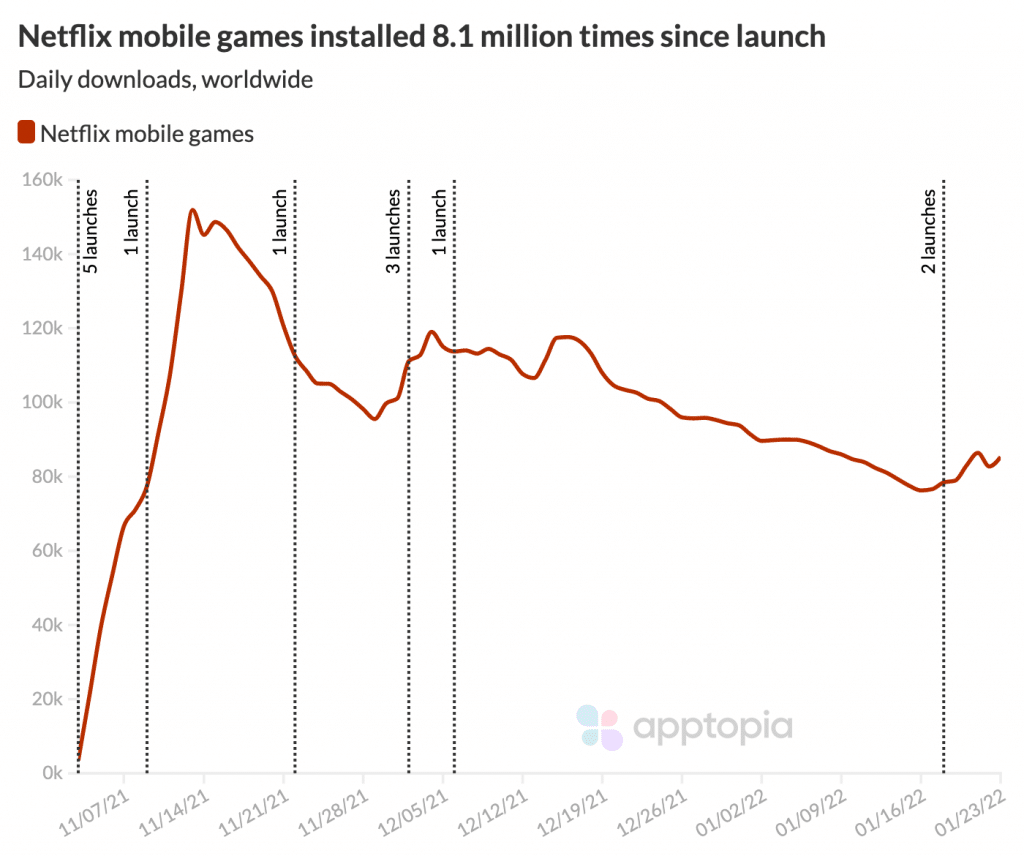 ---
Also Read: All Netflix Video Games You Can Play Today
---
"The point of these mobile games is more about customer retention, but if the company continues to invest in this area, it's possible they generate a hit mobile game. Now, is that game good enough for someone to pay $8.99 a month? Definitely not, but it might be good enough to get the person to sign up for Netflix instead of HBO Max." Apptopia noted.