Tech giant Google launched the In-App Review API to enable users to leave a review without leaving an app.
---
App reviews play a key role in an app's success as they enable users to find out what other users think about it and gives the developer a chance to update his/her product for a better service according to the comments received.
However, users had to leave the apps and head to the app market in order to share their experiences and this resulted in many of them just closing the in-app message.
Tech giant Google just launched the In-App Review API in order to allow them to leave a comment without interrupting their app experiences. 
"One of the most requested features from developers has been to give users the ability to leave a review from within the app, without heading back to the App Details page. So today, we're pleased to launch the new in-app review API to address that need." said Google in an article shared on Android Developers Blog.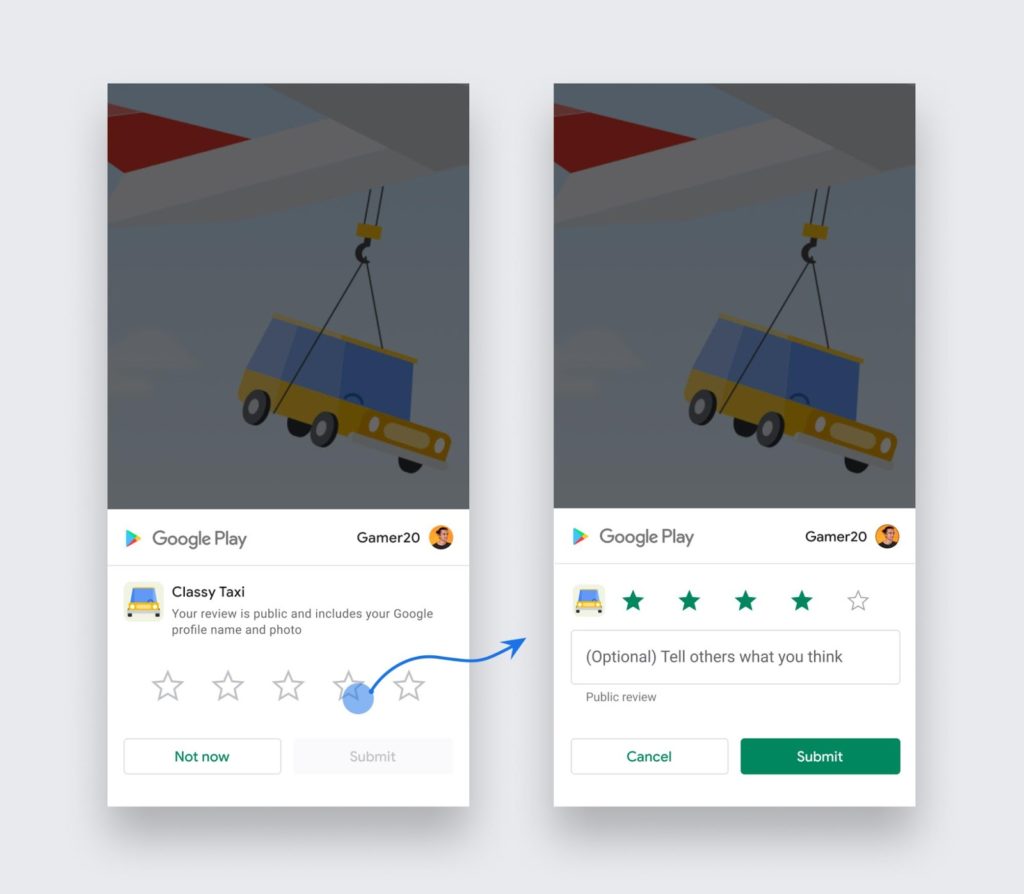 With the new API, developers will be able to decide when to prompt users to leave a review. Google recommends to prompt them ''when they have used the app enough to be able to provide thorough and useful feedback'' and says be sure not to interrupt them when their attention is needed.
Google tested the API with some of its partners including Calm, Tokopedia and Traveloka.
"It was quick and easy to integrate with the new In-App Review API changes, and we saw an almost immediate increase in positive ratings and reviews after releasing those changes." said Chris Scoville, Engineering Manager at Calm.
What do you think?