Are you looking for an iOS game to entertain yourself and spend time while staying at home during the pandemic? You're in the right place! Today, we're going to be talking about Scribble Rider by VOODOO which is now in Top 3 in many countries including the USA, Germany, France, Norway and Switzerland.
Let's start and review today's best iOS game in detail.
What is Scribble Rider?
Scribble Rider is a free mobile game developed by VOODOO and published on the App Store in June 30.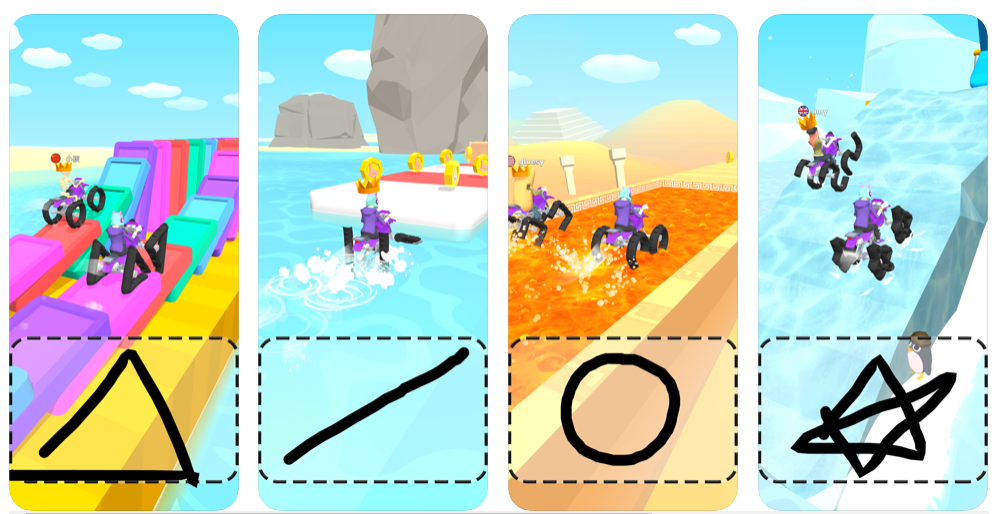 Scribble Rider asks you to draw different shapes that will become your wheels.
Although it looks like a simple game, it is quite addictive and gets more challenging as you play it.
Now, it is time to look at how it is performing on Apple's App Store.
App Store Rankings
Below, you can find its App Store rankings for August 8, by Sensor Tower.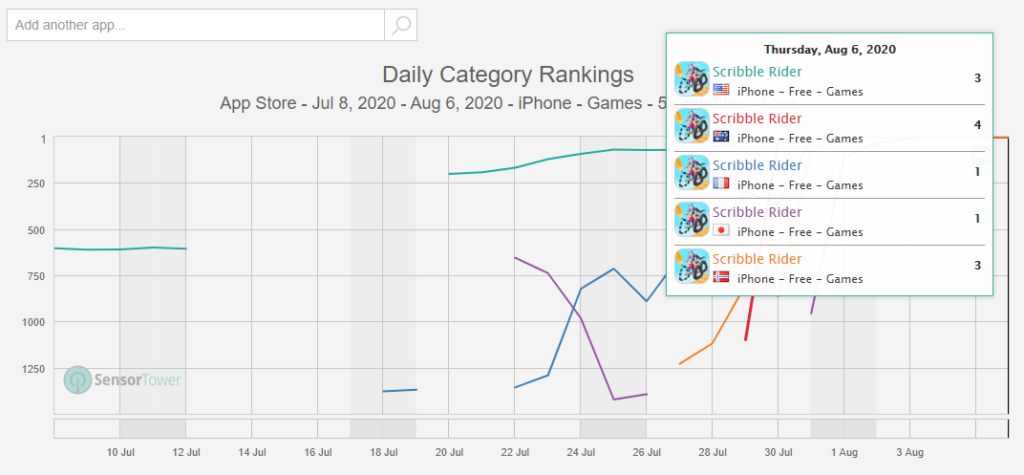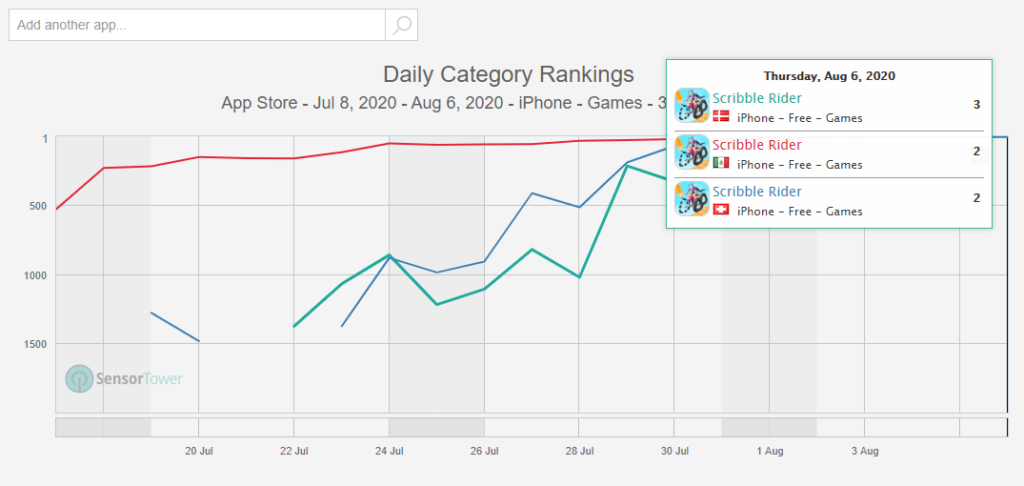 Ratings & Reviews
According to App Annie, Scribble Rider currently has 12,711 app ratings on the App Store and its average rating is 4.49. Below, you can find more details.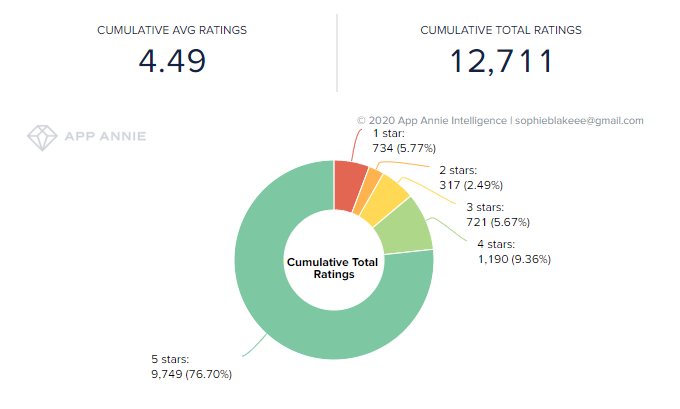 Requirements
The current version of the game which is 1.1 has an app size of 630.7MB.
It is free and shows ads. You can play it without ads for $2.99.
Download Scribble Rider On The App Store
Click here if you'd like to download Scribble Rider, today's best iOS game, directly from the App Store. 
Visit voodoo.io for more information about the developer.
Feel free to share your thoughts and experiences with us and contact us to get your app featured on our website.