Since the beginning of the Coronavirus pandemic, there has been a continuously rising demand for mobile games as billions of people around the world now have more spare time and are searching for activities to spend time while at home.
As Mobile Marketing Reads, we continue to introduce you the best Android and iOS apps & games in the industry and today, we're going to be talking about Fruit Clinic by Lion Studios which has successfully managed to rise to #1 in the United Kingdom, Australia, Canada, Turkey and Germany in just a week.
What is Fruit Clinic?
Fruit Clinic is a casual game published by Lion Studios on the Google Play Store, in the last week of July.
Lion Studios has released 55 mobile games on the Play Store so far, and these games have been downloaded more than 1 billion times in total.
Just like most of the other games of the developer, Fruit Clinic has been downloaded over 1 million times in just a week.
So, what is this game about?
There are various fruits in the game and you're asked to heal them in your virtual Fruit Clinic. As you heal and help them, you'll earn more money and get the chance to upgrade your clinic.
Google Play Rankings
As of August 5th, Food Clinic is;
#1 Top Free app in Australia, United Kingdom, Turkey and Canada,
#1 Top New Free gaming app in Germany,
#2 Top Free app in the United States, Canada, Germany and Russia,
#2 Top Free gaming app in the United States.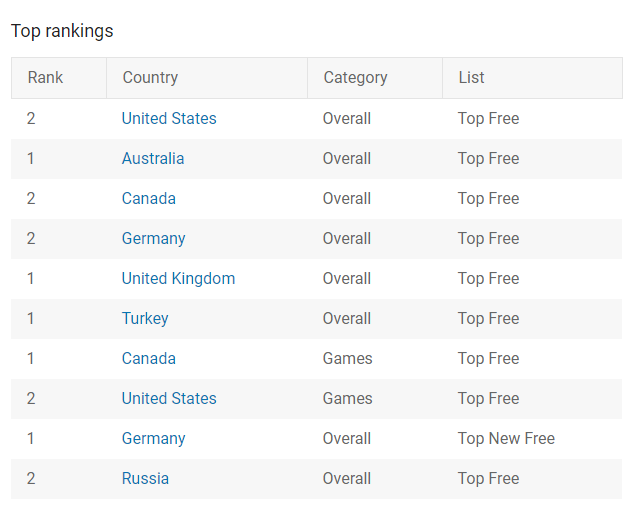 Google Play Ratings & Reviews
As of moment, it has a total of 4,903 app ratings with an average of 3.4.

Requirements
In order to play Food Clinic on your Android device, you need Android 4.4 or higher and 89M free storage.
It is free and contains advertisements.
Download Fruit Clinic For Free
If you want to download today's best Android game Fruit Clinic, just click here. 
You can visit lionstudios.cc for further information and the developers' other games. 
Don't forget to leave a comment if you've played it before and get in touch with us to get your app featured on MMR.