Developed by Madbox and published on Google Play Store just 2 weeks ago (mid-June), Farmer Hero 3D is currently one of the most popular Android games in the US, Poland, Iran, France and Denmark.
In today's post, we're going to be talking about what it is, how it's performing on Google Play Store, what Android users think about it and what you need to play it.
What is Farmer Hero 3D: Farming Games?
Farmer Hero 3D is an Action game developed by Madbox, who has published 16 mobile apps on the Play Store since 2016. The developer has accumulated more than 200 million app downloads so far, and Farmer Hero 3D has been downloaded 500,000 times in the last 2 weeks.
Farmer Hero 3D allows you to step into its virtual farm life and manage it. You are asked to complete various tasks such as growing crops, sorting fruits, feeding and cleaning animals and many more.
There are also various jobs in the game such as Pumpkin Seller, Horse Scientist and Rabbit Trader.
As you manage your farm, you earn cash. As you earn cash, you get the chance to upgrade your barn and get access to more features such as using tractors that will help you complete your tasks in an easier way.
Google Play Store Rankings
As of July 7th, Farmer Hero 3D – Farming Games is currently;
#2 in Action/Top New Free in the US,
#2 in Action/Top Free and #18 in Overall/Top Free in Poland.
#4 in Action/Top Free in France,
#2 in Overall/Top New Free, Games/Top New Free, Action/Top Free and #7 in Games/Top Free in Iran,
#9 in Games/Top Free and #16 in Overall/Top Free in Denmark.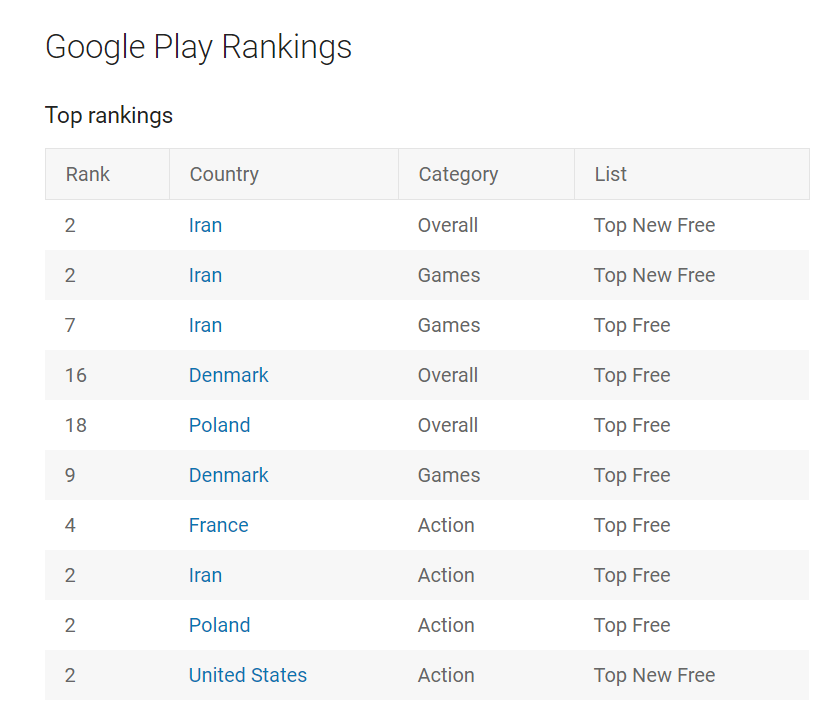 App Ratings & Reviews
By the time I'm writing this, today's best Android game has a total of 914 app ratings with an average of 3.9, on Google Play Store.

App Requirements
Size of the game's current version (1.3.4) is 70M.
It's free. It contains ads and offer in-app purchases.
You can install it on your device with Android 5 and up.
Get It On Google Play Store
You can download today's best Android game directly from the Google Play Store by clicking here.
Feel free to check out madbox.io if you need more information.
Leave a comment below if you've played it before and visit Advertise if you'd like to get your app featured.