European consumer spending on mobile education apps have grown 14% year-over-year to a new record of $220 million during the first nine months of 2022, according to a new report from Sensor Tower. Downloads also grew 4% Y/Y recovering from the downward trend in the first half of the year.
Per report, users in European markets spent more than $550 per minute on education apps during the first three quarters of 2022. Duolingo, one of the most popular language learning apps, was the No.1 app in the education category with the highest revenue, followed by Babbel and Simply Piano respectively. Together, these three apps accounted for 53% of the total amount Europeans paid for premium subscriptions and in-app purchases between January and September.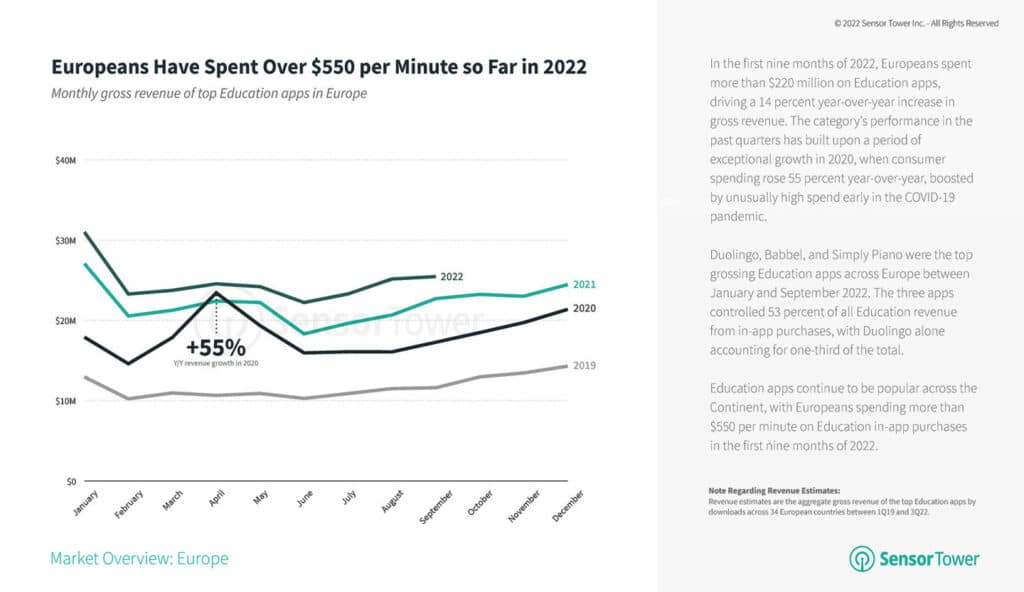 In terms of time spent, Duolingo was also the No.1 title among the top language learning apps such as Busuu, Babbel, Rosetta Stote and EWA.
---
Also Read: 700M+ hours spent learning languages on Duolingo in 2021
---
According to Sensor Tower, there could be a connection between Duolingo's success and its gamification features which encourage users to take more actions to earn extra points, its virtual currency ''Gems'', etc.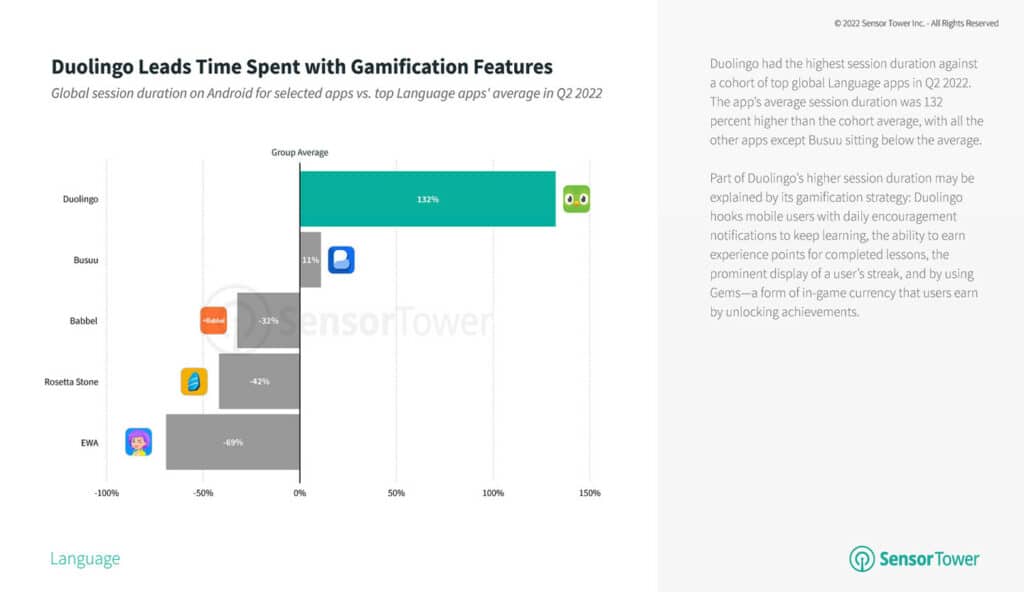 The report also revealed that users of Google's mobile apps such as Google Meet and Google Drive are more likely to use the Google Classroom app for over a month than those who don't.
Since France, Turkey, and Germany were among the top 10 European countries for Google Meet downloads and top 5 for Google Drive installs during the first nine months, the report suggests that Google Classroom could easily grow its popularity in these markets.