Nowadays, educational apps have become invaluable tools for nurturing young minds. When it comes to 5-year-olds, finding the right blend of fun and learning is essential, and that's where "The Best Educational Apps for 5-Year-Olds" comes into play. These apps are more than just a pastime; they are gateways to an exciting world of knowledge and skills. In this review, we'll dive into a selection of handpicked, top-notch apps that cater to the specific needs and developmental stages of 5-year-olds. From foundational literacy and numeracy skills to creativity, critical thinking, and even emotional intelligence, these apps cover a spectrum of essential aspects. Without further ado, here are the best educational apps for 5-year-olds!
Lingokids
Price: Free/In-App Purchase: Up to $139.99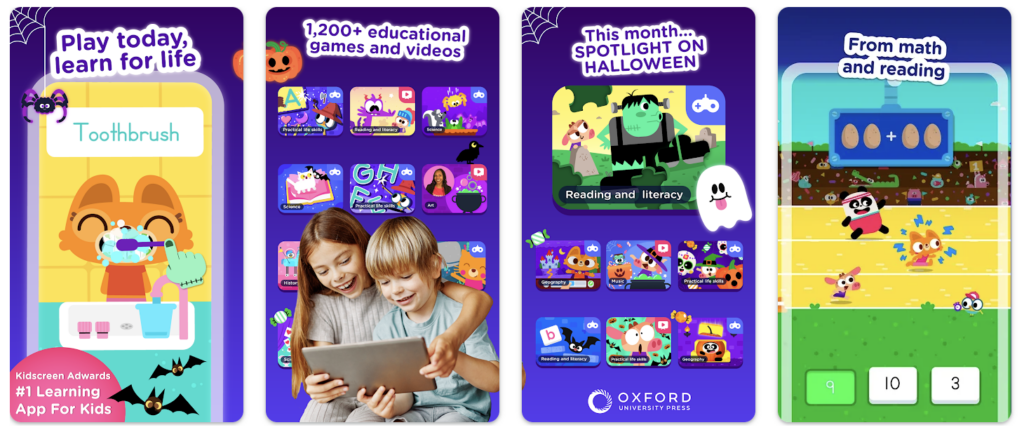 Lingokids is a top-rated learning app for kids that offers a comprehensive educational experience. With over 1200 fun and interactive activities, it's a one-stop destination for young learners. Lingokids blends academics and modern life skills seamlessly to prepare children for the dynamic world. Children can explore 1200+ learning activities spanning various subjects, including math, reading, science, and more. The app's play-learning method ensures kids stay engaged and motivated, promoting lifelong learning.
In addition to traditional subjects, Lingokids incorporates essential modern life skills, including emotional regulation, positive communication, and caring for the planet. With subjects, themes, and levels that grow with your child, Lingokids is a versatile platform for comprehensive education. Keep track of your child's progress and achievements through the Parents Area and meet fun, original characters who guide them through a learning adventure. For enhanced features, you can upgrade to Lingokids Plus, providing unlimited access to a world of knowledge. To learn more, check out Lingokids' website.
PBS KIDS Games
Price: Free
PBS KIDS Games is an educational app designed to make learning fun and safe for kids. The app offers a wide array of games featuring beloved characters like Daniel Tiger, Wild Kratts, and more. Kids can play and learn in both English and Spanish, ensuring a versatile learning experience. The app provides a kid-friendly interface, making it ideal for preschool, kindergarten, and early elementary education.
With over 240 curriculum-based games, children aged 2–8 can explore mazes, puzzles, art, science, math, reading, and more. New games are added regularly, keeping the learning experience fresh and engaging. PBS KIDS Games is perfect for parents looking to motivate daily independent practice and foster healthy learning habits. This app offers a well-rounded educational experience for young learners, and it stands out among the best educational apps for 5-year-olds. Go to the website of PBS KIDS Games to learn more details about the app.
PBS KIDS Games on the App Store
---
Also Read: The 10 Best Learning Apps for Kids
---
Starfall ABCs
Price: Free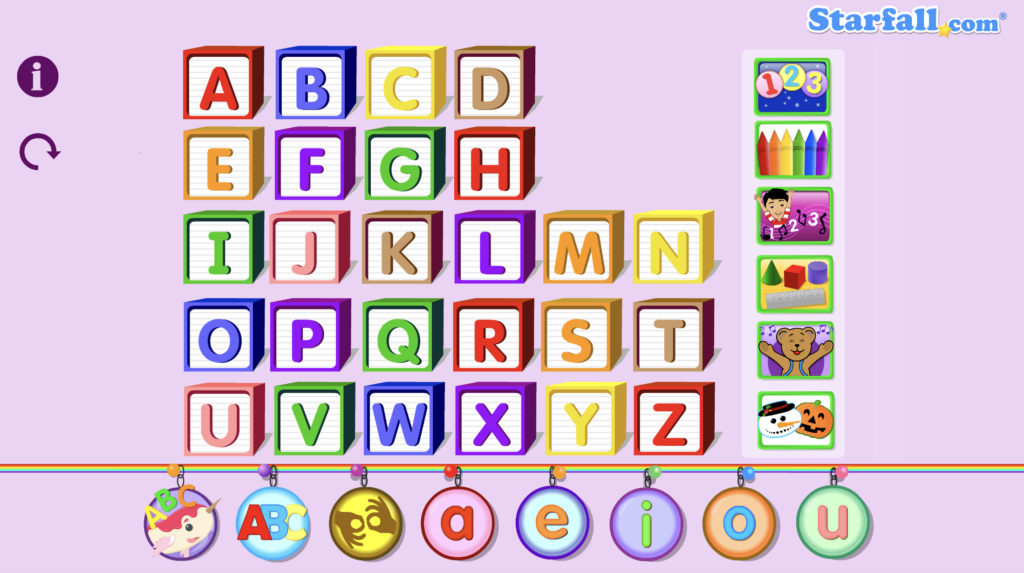 Starfall ABCs is an app dedicated to teaching children letters and sounds while nurturing their reading skills, and it is one of the best educational apps for 5-year-olds. With interactive activities, games, and stories, it's a great tool for developing early literacy. Children engage with letters and sounds in words and sentences, making it easier for them to become confident readers. The app's approach benefits all children, including English language learners.
Starfall ABCs on the App Store
Doodlemath
Price: Free/In-App Purchase: Up to $179.99
Doodlemath is a math practice app for students in grades K-5. It's designed to build math skills, fluency, and confidence. The app offers personalized, self-paced programs that adapt to each student's unique learning needs. Doodlemath provides practice aligned with Common Core Standards and offers thousands of interactive exercises and games. It rewards effort, celebrates progress, and can be used both in and out of the classroom. It's a fantastic tool for fostering a love for math. Visit Doodlemath's website to learn more.
---
Also Read: The 9 Best Learn-to-Read Apps
---
Prodigy
Price: Free/In-App Purchase: Up to $64.99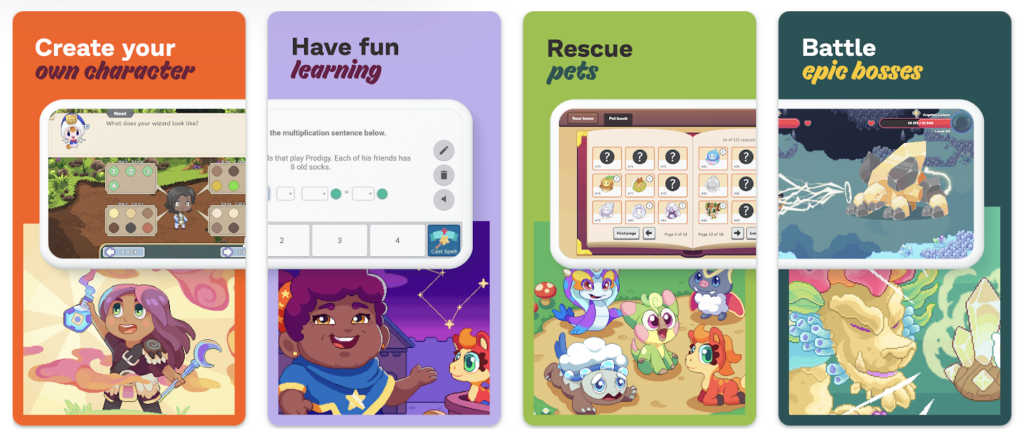 Prodigy is a game-based math learning app loved by over a million teachers and 50 million students worldwide. This app transforms math practice into an engaging and interactive adventure. It tailors content to individual strengths and weaknesses, aligns with state-level curricula, and offers a wide range of skills for students to explore. For parents, Prodigy allows you to monitor your child's progress and encourage them to practice math regularly. For more detailed information, explore Prodigy's website.
Smart Tales
Price: Free/In-App Purchase: Up to $154.99
Smart Tales is a comprehensive app that combines stories and educational games, and it deserves to be among the best educational apps for 5-year-olds. With over 700 logic, math, coding, and creativity games and 80+ stories, it offers a well-rounded educational experience. The app is loved by teachers and parents worldwide for its ability to make learning fun and safe. Smart Tales engages preschoolers in various activities, from labyrinths and puzzles to music, art, and science experiments. The animated stories promote positive morals and awareness of important issues. A portion of the proceeds goes to support UNICEF projects globally. Visit Smart Tales' website for more information.
---
Also Read: The 10 Best Educational Apps for Preschoolers
---
Elmo Loves 123s
Price: $4.99 for iOS, Free for Android/In-App Purchase: Up to $4.99 for Android
Elmo Loves 123s is a fantastic app for introducing numbers and counting to young children. The app covers numbers 1 to 20 and offers various engaging activities, including tracing numbers and interactive games. The app features beloved Sesame Street characters, making learning a fun and enjoyable experience. Elmo Loves 123s is one of the best educational apps for 5-year-olds.
Elmo Loves 123s on Google Play
Elmo Loves 123s on the App Store