Do you want to check the speed and security of your internet network? With Signal booster applications, you can see which connected device is exploiting the internet more, as well as in which areas the internet is good.
In addition, you can be the administrator of your Internet and manage your Internet correctly and without risk thanks to these apps. So which apps are the best? We answered this question for you and listed the best signal booster apps, here are the best ones!
NetSpot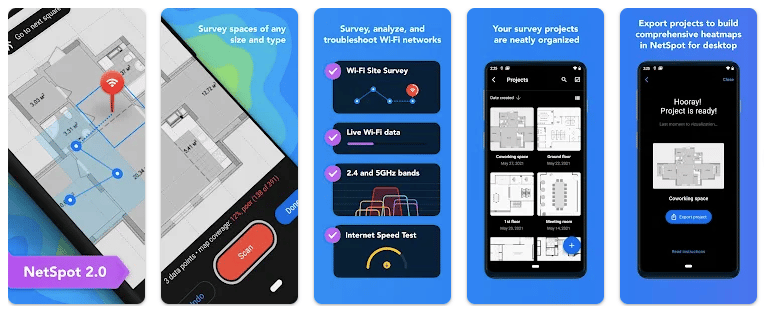 Price: Free
NetSpot is a successful app for creating excellent coverage in your area and is one of the best wifi booster apps. NetSpot is an all-in-one wireless scanner and encompasses a WiFi Analyzer and survey app. NetSpot lets you explore spaces of any size, from an apartment to a large-area site. Users can analyze WiFi coverage and test Internet speed for their network with comprehensive visualizations in desktop NetSpot PRO, Home, or Enterprise.
In addition, the app scans for surrounding wireless networks compare networks by Signal strength and WiFi Channel and allows filters such as By Name, By Security protocol, By signal strength, By Band for scanned networks.
Also, the app collects and visualizes live Wi-Fi data of 802.11 a/b/g/n/ac/ax. NetSpot supports 2.4 GHz and 5 GHz channel bands and provides details about all APs such as Network name, MAC address, Channel, Signal level, and Security. Check out NetSpot's website for more details.
---
Also Read: The 5 Best Free VPN Apps for Android
---
OpenSignal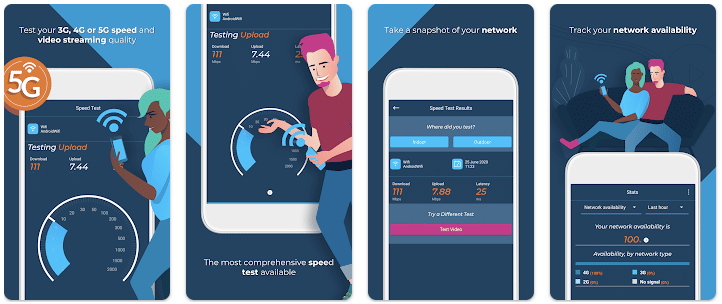 Price: Free
A full-featured mobile connection and network signal speed tester, Opensignal helps you find the best network provider in your area and is among the best signal booster apps. The app offers speed testing including download, upload, and latency for 3G, 4G/LTE, 5G, and WiFi. Users can compare coverage on Sprint, T-Mobile, AT&T, and Verizon.
Furthermore, the app comes with a Signal board and ping test (to test latency response). The app has a connection map showing the locations of 3G and 4G/LTE tests and provides network statistics for network strength with average speeds. Visit the app's website for more information.
WiFi Analyzer
Price: Free/In-App Purchase: $0.99 – $10.99
WiFi Analyzer is a great way to analyze and optimize your WiFi. WiFi Analyzer provides the best channel and locations for your network and helps you reduce interference and increase connection speed. The app comes with viewing hidden WiFis and real-time data and distance calculations. Users can access the history of signal strength with WiFi Analyzer.
---
Also Read: The 7 Best Antivirus Apps for Android
---
AirPort Utility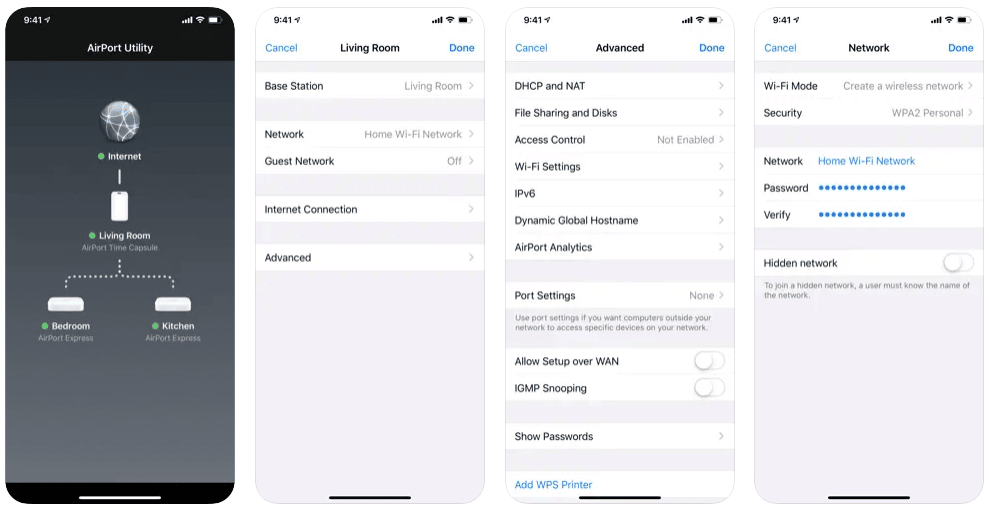 Price: Free
AirPort Utility is an app that offers information about connected Wi-Fi devices and viewing and changing network and Wi-Fi settings. Users can reboot or restore a base station with AirPort Utility. The app provides easy access to network information such as IP addresses, DNS servers, and router addresses. Users can manage DHCP reservations and port mappings and configure base stations for IPv6.
AirPort Utility on the App Store
---
Also Read: The 8 Best Battery Saver Apps for Android and iPhone
---
Wifi Checker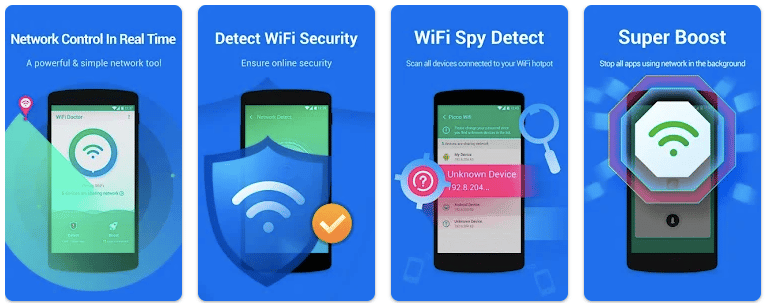 Price: Free/In-App Purchase: $$1.99 – $9.99
Wifi Checker is an effective app to monitor WiFi status and protect your internet activations and is among the best wifi booster apps. The app is pretty simple to use and can scan all devices connected to your personal WiFi hotspot.
Additionally, the app checks if the WIFI network is secure to protect your privacy and property. Wifi Checker allows users to scan all devices connected to WiFi hotspots and shows details of all connected devices so they can see who is consuming their WiFi and slowing it down.
---
Also Read: The 7 Best Apps to Transfer Data from Android to iPhone
---
iNet Pro – Network Scanner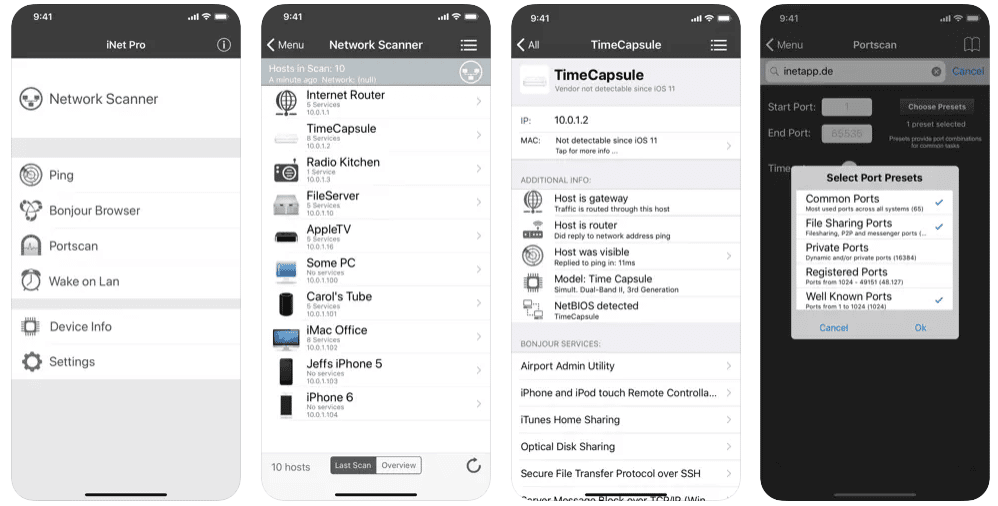 Price: $9.99
iNet Pro is one of the best signal booster apps with the features it offers. The app comes with a network scan, ping, bonjour scanner, port scan, device info, Wake on Lan, Sleep on Lan (Macintosh only), and comprehensive help section features. In addition, users can store information in their e-mails with the feature of sending scan results by e-mail in the app. For more information, you can visit the app's website.
iNet Pro – Network Scanner on the App Store