Screen mirroring apps are apps that we use in most areas of our lives and that make our work easier. These apps are used with pleasure at home, meetings, offices, lectures, entertainment, movie nights, and many other areas. But what are the best and fastest screen mirroring apps? We have listed the best screen mirroring apps for you, here are the best ones!
Mirroring 360 Sender Basic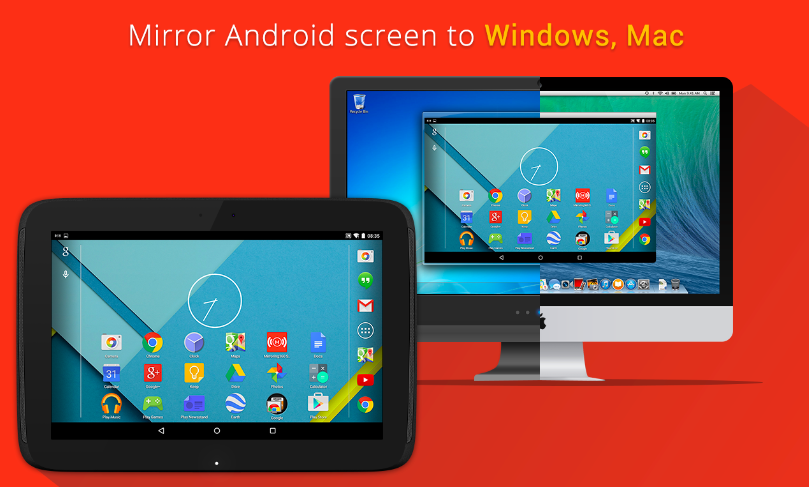 Price: Free
Mirroring360 Sender is an app that allows you to wirelessly mirror/cast your Android/iPhone screen to your Fire TV Stick, Amazon Fire TV, Windows PC, Mac, or other Android/iPhone devices and is free for a limited time while the Regular price is US$9.99. Mirroring360 Sender is also available on PC, so users can mirror PC screens to PC, Mac, and Android.
Additionally, the app allows viewing presentations on Windows, Mac, and Android. Users can show their Android/iPhone screen and apps on a big screen or whiteboard. Mirroring360 allows use with WebEx, GoToMeeting, join.me, and other web conferencing solutions to remotely show demos for app developers.
In addition, the app has game-sharing and recording features for game lovers. Users can introduce their apps to their family, and friends and showcase their gaming skills. Also, users can enjoy displaying their photos and videos on a big screen.
Plus, no app is required for iPhone or iPad, and the computer will be listed under AirPlay. Visit the app's website for more information.
Mirroring 360 Sender Basic on Google Play
---
Also Read: The 9 Best Keyboards for iPhone
---
VNC Viewer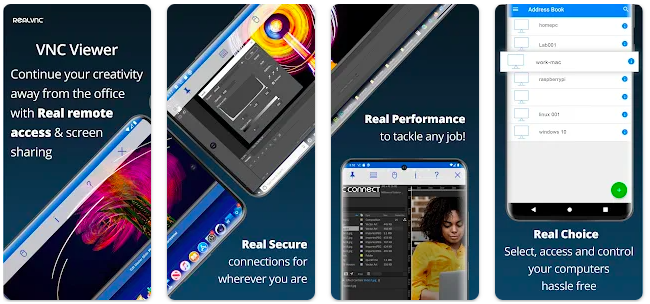 Price: Free
VNC® Viewer is an app that can turn your phone into a remote desktop and can give you instant access to Mac, Windows, and Linux computers. This app, which is among the best screen mirroring apps, can remotely view your computer's desktop, and users can control its mouse and keyboard effortlessly.
Moreover, VNC® Viewer facilitates its users to connect to a remote desktop via cloud service. Users can back up and synchronize their connections between all devices by logging into VNC Viewer on each device.
Furthermore, the app comes with advanced keys such as the scroll bar above the virtual keyboard and Command/Windows. VNC® Viewer provides support for Bluetooth keyboards and mice and offers free, paid, and trial VNC Connect subscriptions. Check out the app's website for more information.
---
Also Read: The 7 Best Apps for Screen Recording
---
AnyDesk
Price: Free
Offering a powerful remote assistance software experience, AnyDesk is one of the best screen mirroring applications. Remote access and connection are possible via AnyDesk. AnyDesk is an ad-free, free-for-personal use application and very safe for IT professionals and private users.
Additionally, the app features file transfer, remote printing, Wake-on-LAN, and more. AnyDesk comes with high frame rates, low latency, and exceptional performance. For more information, you can visit the app's website.
---
Also Read: The Best TV Remote Apps for iPhone
---
AirServer Connect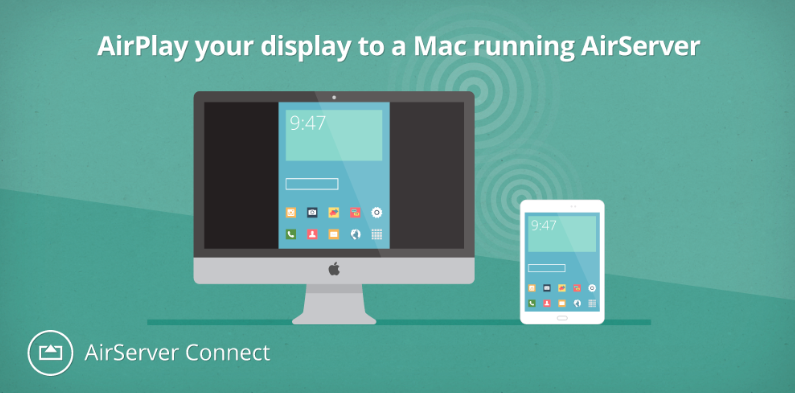 Price: Free
AirServer Connect is an app suitable for use in many areas of life, such as business, education, developers, and more. The app can mirror synchronously to multiple AirPlay receivers at the same time and provides users with outstanding image quality. AirServer Connect performs better compared to Miracast and Chromecast and has a built-in QR Code scanner to enable connection with AirServer in a restricted network.
Plus, browse AirServer Connect's website for more information.
AirServer Connect on Google Play
AirServer Connect on the App Store
LetsView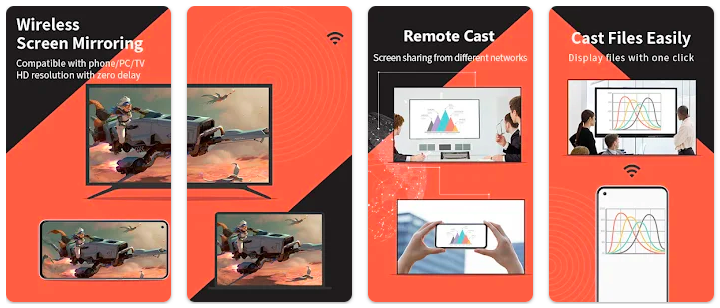 Price: Free/In-App Purchase: $0,99-$12,99
LetsView is a multi-platform screen mirroring tool and one of the best screen mirroring apps. The app allows you to cast the phone screen to a PC with audio without an external AUX cable, allowing you to enjoy audio and video simultaneously.
Furthermore, LetsView supports live streaming platforms like YouTube, Twitch, and Instagram and lets you stream your game content including PUBG Mobile, League of Legends, Call of Duty, Mobile Legends, and more. Check LetsView's website for detailed information.
ApowerMirror

Price: Free/In-App Purchase: $4,99-$59,95
ApowerMirror is a mirroring app to cast Android/iPhone phones with AUDIO to PC, Mac, or Smart TV (TV box). Users can broadcast to up to 4 devices at the same time with the app. ApowerMirror is suitable for personal use, business meetings, education, online classes, live broadcasts, film/sports/video projection, and presentation.
Moreover, ApowerMirror has the feature to record all the activities on the phone screen during screen mirroring, so the app can also be used as a screen recorder. The app offers a screen mirroring feature between different networks, so users can screen mirror between devices that cannot connect to the same network. For more detailed information, check the app's website.