Our smartphones have developed, become thinner, and their dexterity has increased, and they have gone beyond being pocket computers and have reached the point where they can control our home appliances. In this article, we have brought together the best TV remote apps for iPhone for those who want to be able to manage their television from the phone.
TV Remote – Universal Control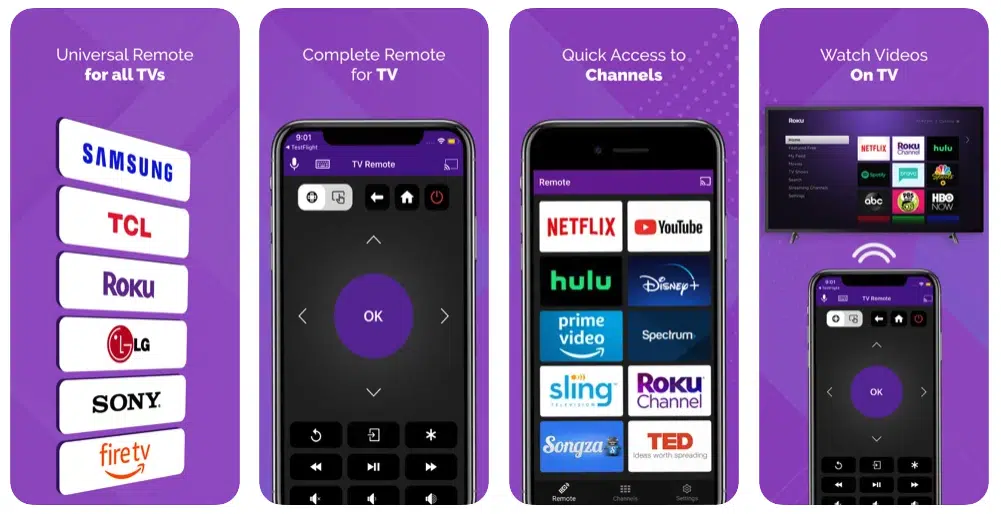 Price: Free / Starting at $4.99 per month
As its name suggests, it is a universal remote control app for all smart TVs. The popular app, which automatically detects smart TVs in the same WIFI network, helps you to navigate the menu and content simply, start the channel you want directly from the app, and have a real control experience with its simple interface.
RoByte – Remote for Roku TV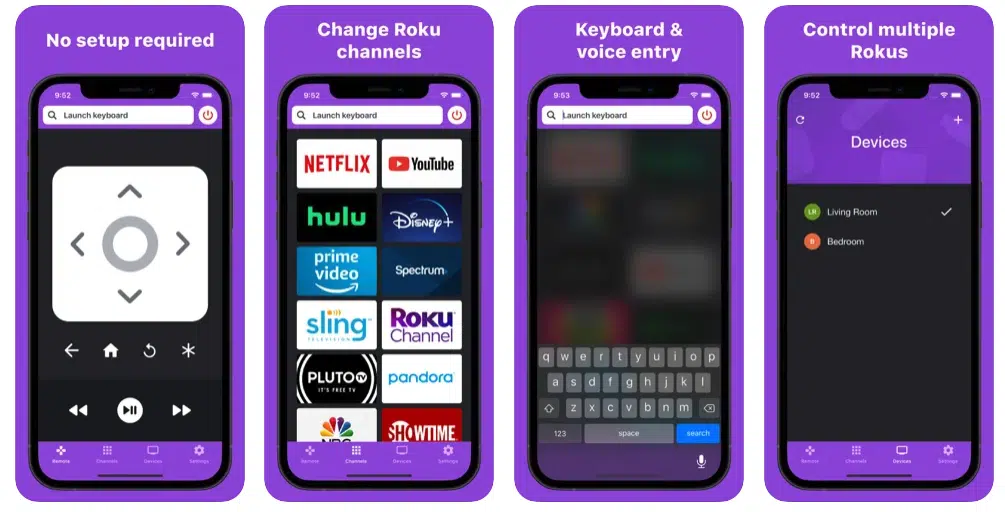 Price: Free / Starting at $0.99
RoByte is a remote control app for Roku TV that allows you to switch channels, adjust volume, search channels, navigate, and more. In its free version, you can use the Roku remote control, play/pause, rewind, fast forward, and pair with multiple Roku players. If you want to use the app to switch channels, control volume, and to search via keyboard and voice, you need to purchase the app's premium version.
You don't need to make any setup for the app if your iPhone is connected to the same wifi network as the Roku app. The app automatically scans your network to find your Roku.
---
Also Read: The Best Keyboards for iPhone
---
Amazon Fire TV Remote App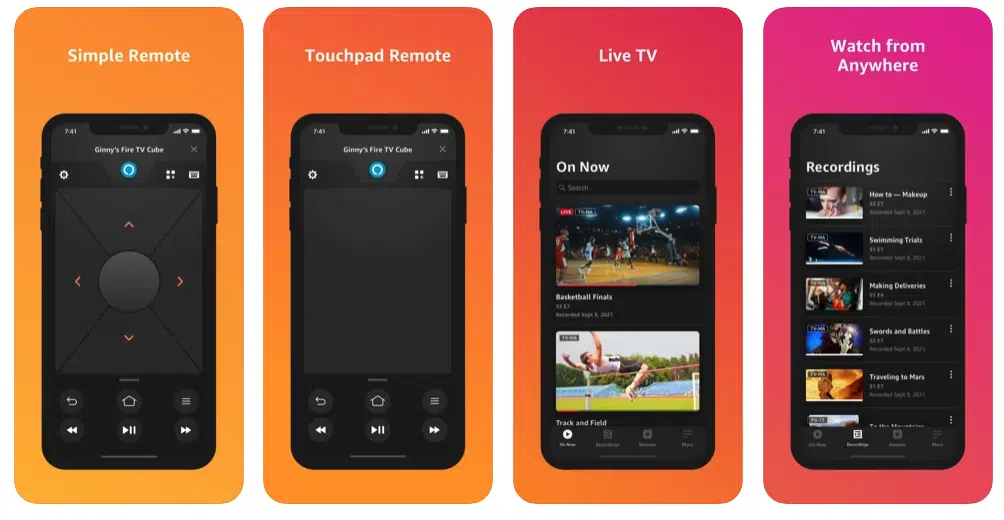 Price: Free
Amazon's official Fire TV app is one of the best remote apps for iPhone with its simple navigation and search features. The free TV remote app provides features including playback controls, voice search, keyboard for simple text entry, and Fire TV Recast support. Using the app, you can also quickly access your apps and games.
Amazon Fire TV on the App Store
Universal Remote TV Smart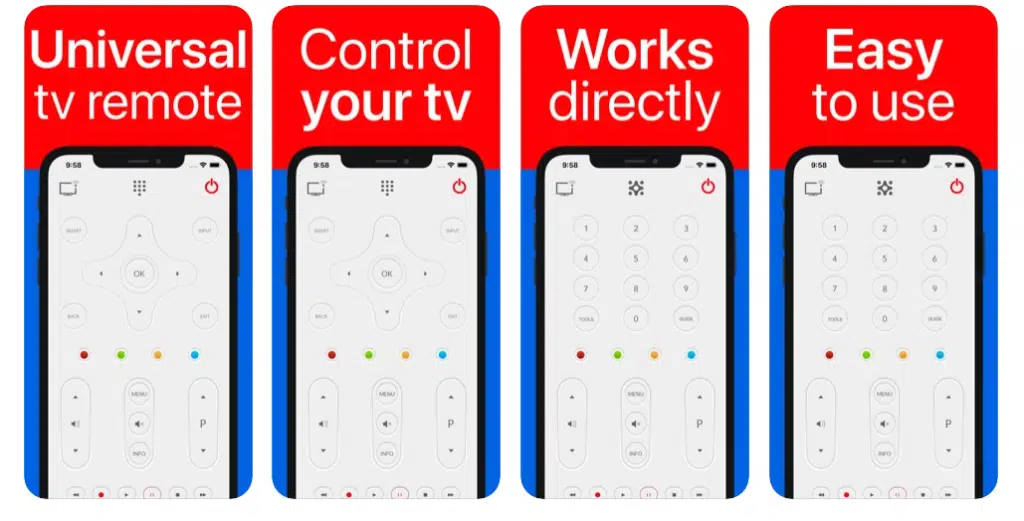 Price: Free /$8.99 to remove ads
This popular app works with Samsung, LG, Sony, Philips, Panasonic, TCL Roku, Roku sticks, Hitachi, Telefunken, Grundig, Continental Edison TV and more. You can change the sound, change the channel number, turn off your TV, use video controls and much more with the app, which requires that your iPhone and your TV be connected to the same Wifi network in order to use it.
Universal Remote TV Smart on the App Store
---
Also Read: The Best Spam Call Blockers for iPhone
---
Roku – Official Remote Control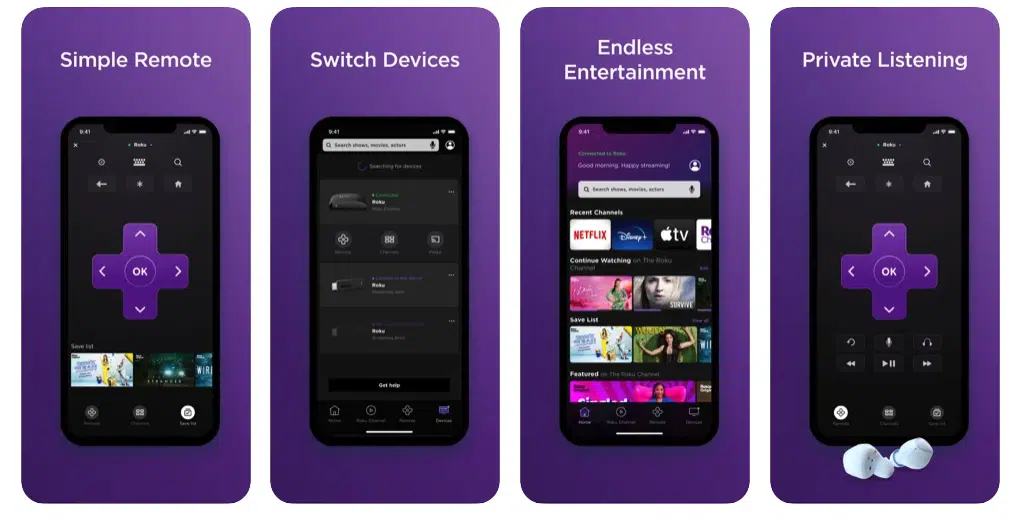 Price: Free
Roku's official remote control app allows you to search for content using your voice and keyboard, listen to your TV with your headphones, add and launch channels to your Roku devices, and easily enter text using your phone's keyboard.
Roku Official Remote Control on the App Store
SURE Universal Smart TV Remote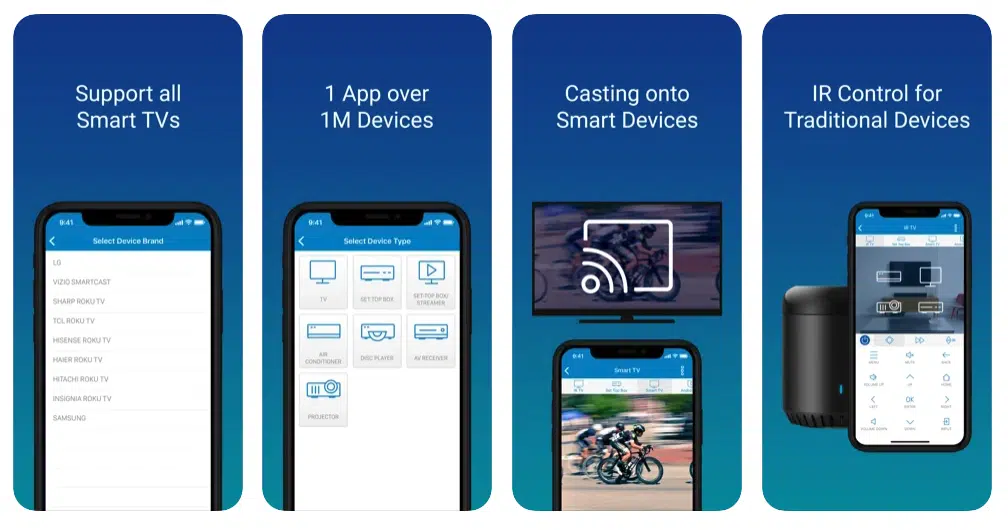 Price: Free
With SURE's smart home app, you can easily control your LG or Samsung TV or media streamers such as Roku, Kodi, Chromecast. Using WiFi and DLNA, you can stream content directly from your iPhone to your smart TV or media streamer. In order to use SURE's remote control app with traditional infrared devices, you need to have a broadlink wifi or IR converter.
SURE Universal Smart TV Remote on the App Store
---
Also Read: The Best VPN for iPhone
---
SmartThings for Samsung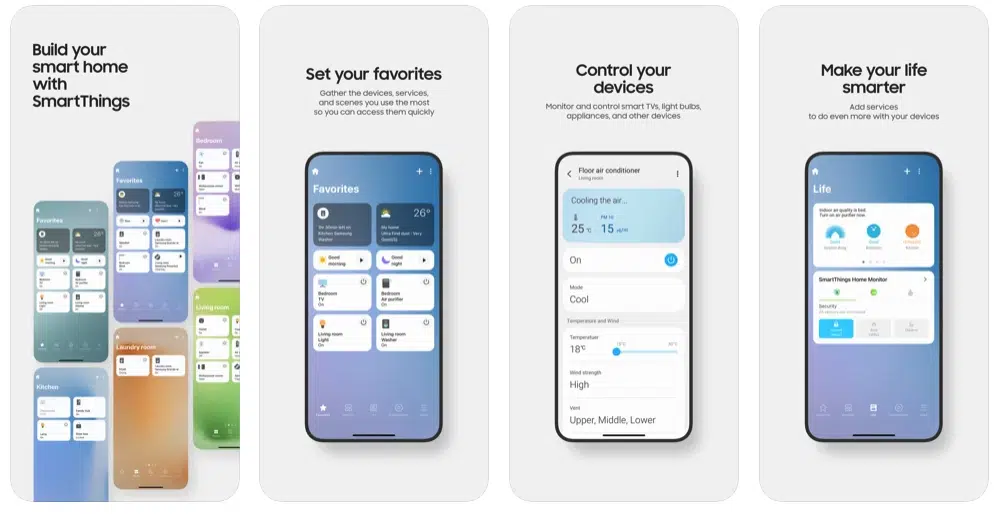 Price: Free
Samsung's official smart home app is also one of the best TV remote apps for iPhone if you have a Samsung SmartTV. The app, which allows you to manage your Samsung smart devices from a single place, also includes a remote for your Smart TV. The only thing is that your TV must be added to SmartThings as a device.
In order to start controlling your Smart TV, open the app on your iPhone, tap Menu, tap All devices, and then select your TV. You can use the app for volume and channel controls and to have access to Mute, Home, Back, and Guide. You can use the arrows or the gray box at the bottom to navigate the Settings menu or apps.