Are you tired of experiencing slow internet connections or Wi-Fi signal drops? Then, you might want to check out the best WiFi analyzer apps available on the market to optimize your Wi-Fi network and improve your browsing experience. In this article, we will review the best Wi-Fi analyzer apps and help you choose the best one for your needs.
Network Analyzer
Price: Free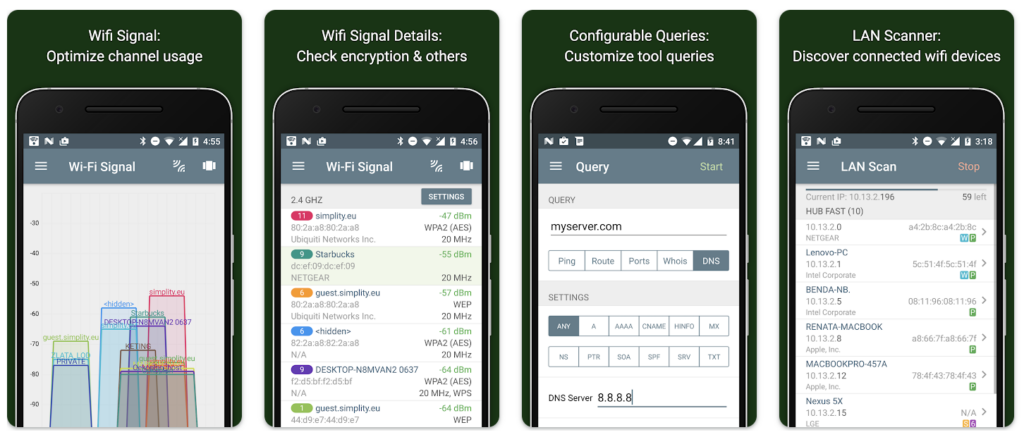 If you're looking to optimize your Wi-Fi network, a Wi-Fi analyzer app can be a helpful tool. One of the best WiFi analyzer apps available is Network Analyzer. With its fast Wi-Fi device discovery tool, LAN scanner, ping and traceroute functions, port scanner, and DNS lookup, Network Analyzer can diagnose various issues in your network setup. It also provides detailed information on neighboring Wi-Fi networks, including signal strength, encryption, and router manufacturer, to help you find the best channel for your wireless router.
Other features include a graphical and textual representation of network channels and signal strengths, Wi-Fi network type and encryption, and BSSID and manufacturer information. Network Analyzer works with both IPv4 and IPv6 and offers fast and reliable detection of all network devices. Overall, if you're looking for a comprehensive Wi-Fi analyzer app, Network Analyzer is worth checking out.
Network Analyzer on Google Play
Network Analyzer on the App Store
Wi-Fi Sweetspots
Price: Free/In-App Purchase: Up to $1.99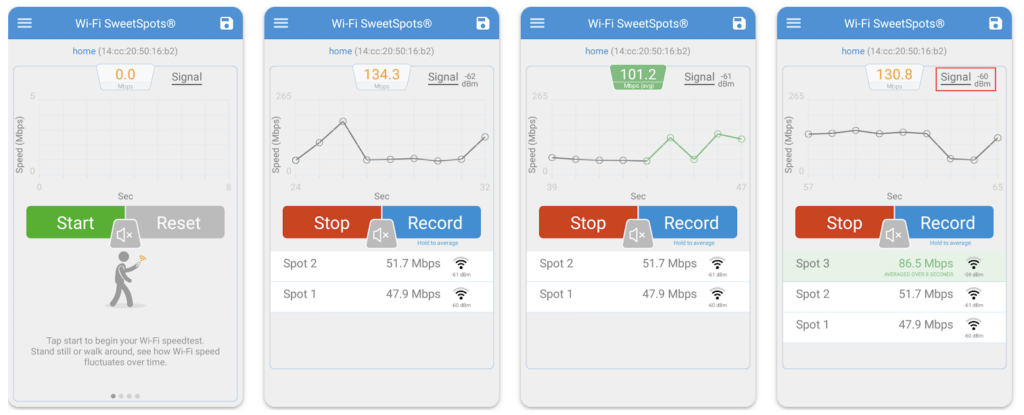 Wi-Fi Sweetspots is an excellent choice for assisting your devices in optimizing their WiFi connections. The app tracks the speed of your WiFi connection over time, allowing you to identify the fastest and slowest spots in your room. With this information, you can determine the best location for your wireless router or access point to ensure the strongest signal possible. One of the best aspects of WiFi Sweetspots is their simple, user-friendly design. This makes it accessible to users of all skill levels and ensures that any problems with your Wi-Fi signal can be identified quickly and easily. The app is available for both iPhone and Android and deserves to be among the best WiFi analyzer apps.
Wi-Fi Sweetspots on Google Play
Wi-Fi Sweetspotson the App Store
---
Also Read: The 6 Best Signal Booster Apps
---
Fing
Price: Free/In-App Purchase: Up to $64.99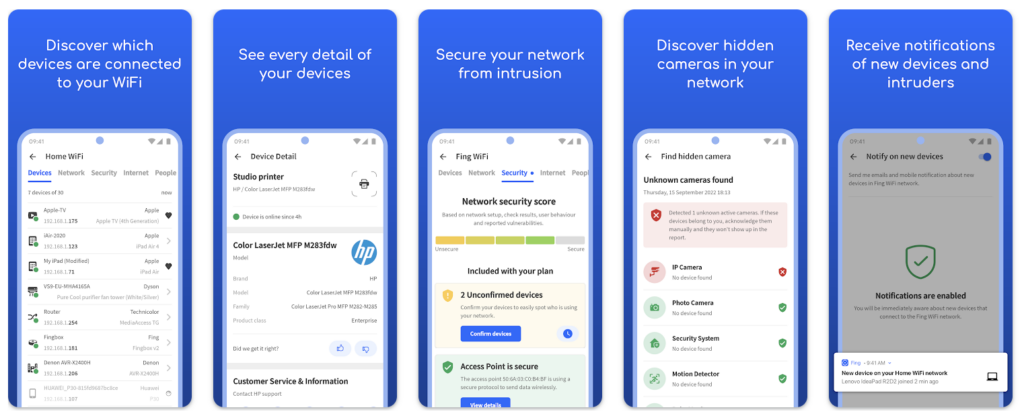 Fing is an iOS and Android app that analyzes your Wi-Fi network and connection. With Fing, you can easily discover all devices connected to your Wi-Fi network, identify them, and get accurate information about their IP address, MAC address, device name, model, vendor, and manufacturer.
But that's not all; Fing also offers advanced features such as WiFi and cellular internet speed tests, internet outage information, device analysis, and even parental control features to manage screen time and pause internet access. And with the optional Fingbox add-on, you can unlock even more features like digital presence, digital fence, network protection, and automatic network speed tests. Visit Fing's website to learn more.
WiFiman
Price: Free

WiFiman is a free and ad-free app designed to help you detect available WiFi networks and Bluetooth LE devices instantly. With WiFiman, you can scan network subnets for additional details on detected devices, conduct download/upload speed tests, store results, compare network performance, and share insights with others. You can also relocate your access points (APs) to nearby data channels to instantly increase signal strength and reduce traffic volume. WiFiman even includes enhanced details about all of the Ubiquiti devices on your network. With its network analyzer, WiFi speed testing, detailed network cell information, network scanner for device discovery, and port scanner, WiFiman is a superb choice for anyone looking to optimize their WiFi network's performance, and it is among the best WiFi analyzer apps. Go to WiFiman's website for detailed information about the app.
---
Also Read: The 7 Best Apps to Transfer Data from Android to iPhone
---
Paessler PRTG
Price: Free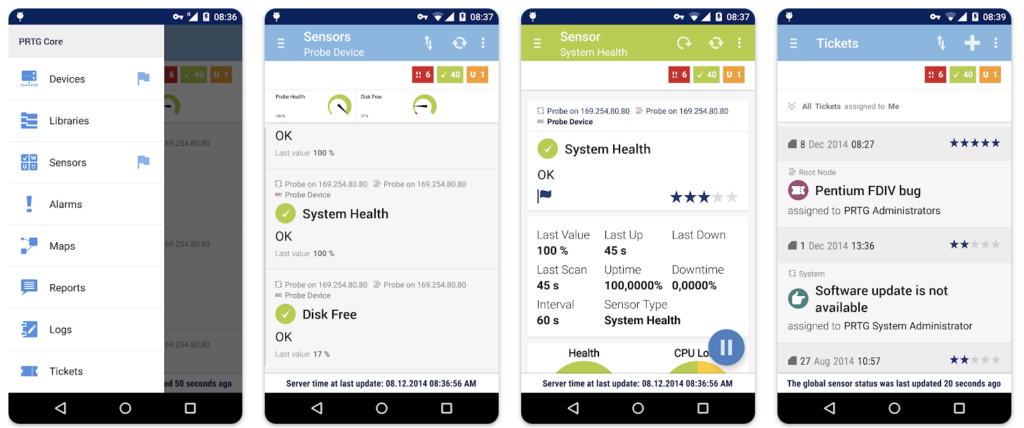 Paessler PRTG is an app that is robust and user-friendly and allows network administrators to monitor their networks from their mobile devices. With PRTG, you can easily keep an eye on your network's uptime, traffic, usage, and more. The app is designed to work seamlessly with the PRTG Network Monitor (version 13 or higher) and provides an easy-to-use interface to access all the monitoring data. The app also features alarms with push notifications, a Today widget for quick status checks, zoomable charts, maps, libraries, and logs. Plus, you can access reports and the ticket system directly from the app. PRTG offers a free version that allows you to monitor up to 20 devices, and larger licenses are available for a charge after 30 days. While not specifically a Wi-Fi analyzer app, PRTG's comprehensive network monitoring capabilities make it a valuable tool for any network administrator looking to optimize their Wi-Fi network. For more information, browse Paessler PRTG's website.
Paessler PRTG on the App Store
WiFi Monitor: Network Analyzer
Price: Free/In-App Purchase: $1.49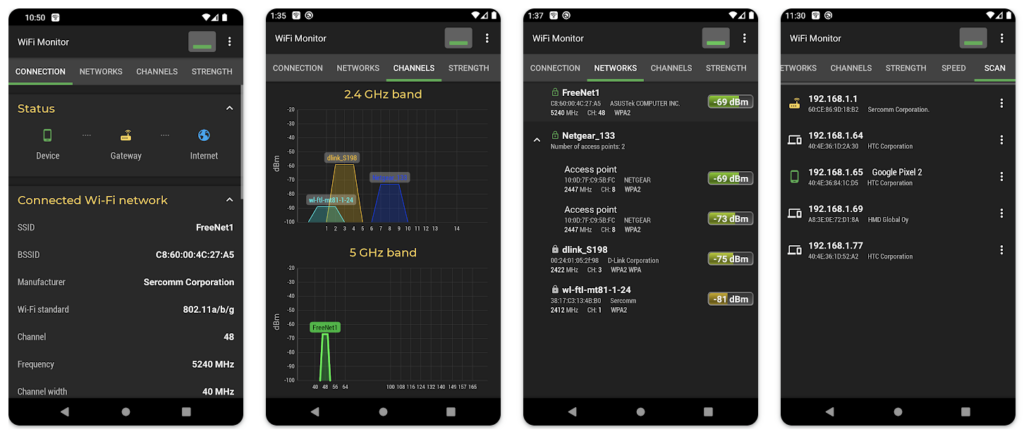 WiFi Monitor is a feature-rich Android app that offers powerful tools to analyze and monitor the state of WiFi networks. The app is perfect for setting up a wireless router and monitoring Wi-Fi usage. WiFi Monitor can track parameters such as signal strength, frequency, connection speed, and more. The "Connection" tab provides information about the connected WiFi hotspot, including the router manufacturer, security options, MAC address, and IP address of the smartphone. The "Networks" tab allows you to analyze all available WiFi networks by various parameters, while the "Channels" tab displays hotspots' signal levels depending on their frequencies.
Moreover, the app includes a "Strength" chart to compare the received power levels of available WiFi hotspots and a "Speed" chart to analyze hotspot usage. The app also has a scanner to discover devices connected to WLAN and block foreign devices in router settings. With the ability to save data to a log file and export it to other applications, WiFi Monitor is considered to be one of the best WiFi analyzer apps available.
WiFi Monitor: Network Analyzer on Google Play
---
Also Read: The 7 Best Torrent Apps for Android
---
Speed Test SpeedSmart Internet
Price: Free/In-App Purchase: Up to $11.99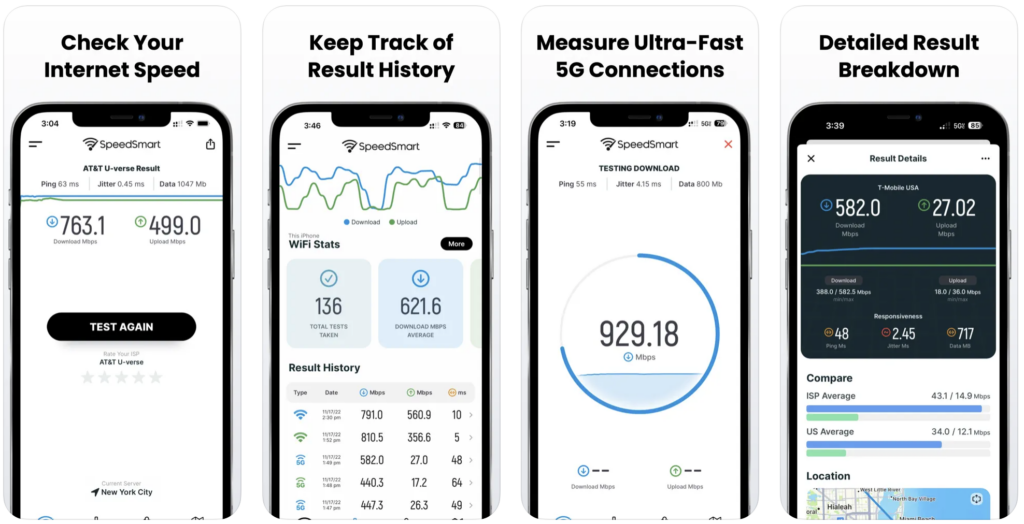 SpeedSmart Speed Test is an efficient tool for testing your WiFi and mobile network speeds on your iOS device. With this app, you can effortlessly evaluate the download and upload speeds of your internet connection, test network ping, and jitter, and troubleshoot any issues with your ISP. The app also offers real-time connection graphs, detailed tracking of past results, and a built-in bandwidth calculator. The worldwide high-speed server network of over 150 servers provides accurate results, and you can easily share your results on social media or via email. With many excellent features, SpeedSmart stands among the best WiFi analyzer apps.