Don't know how to download large files to your phone or tablet? This is where torrenting comes into play. Torrent usage, which plays a significant role in the transfer of big data, is a very common system. Torrent allows to download and share large-size data. Among the thousands of apps that make torrenting easier, we have identified the best for you and listed the best torrent apps for Android. Here are the best!
tTorrent Lite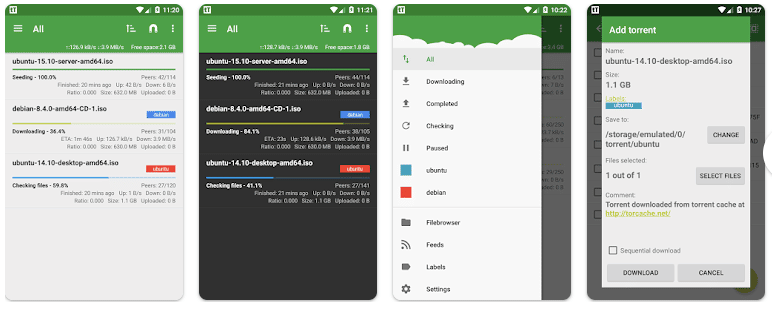 Price: Free
tTorrent Lite is a torrent (P2P) download tool for android-based devices and is among the best torrent apps for Android. The app helps you download large files at high speed. tTorrent Lite allows them to create, share and encrypt new torrent files. The app provides IP filtering, RSS, magnet link, proxy (SOCKS, HTTP) UPnP, and NAT-PMP support. The app comes with only Wi-Fi mode, Wi-Fi, or WiMAX modes.
---
Also Read: The 7 Best Apps to Transfer Data from Android to iPhone
---
Flud Torrent Downloader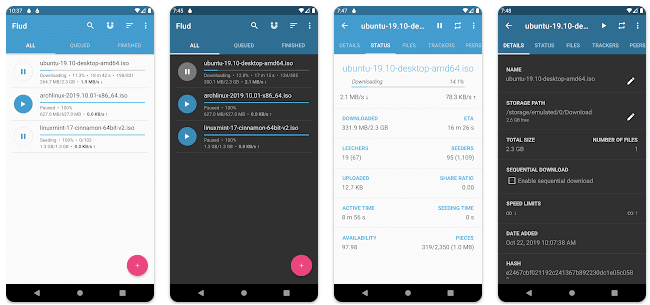 Price: Free
Flud Torrent Downloader is a BitTorrent client. There is no download and upload speed limit in Flud Torrent Downloader. Users can select files to download and set file/folder priority. The app supports NAT-PMP, DHT, and UPnP and offers sequential downloading. Users can move files during download, download very large files and encrypt them with Flud Torrent Downloader. Also, the app comes with a modern and tablet-compatible interface.
Flud Torrent Downloader on Google Play
BitLord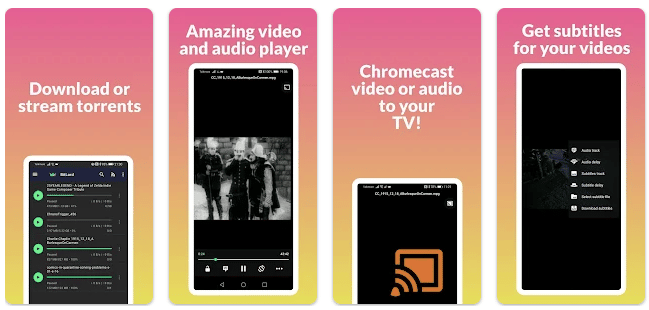 Price: Free
Beautiful looking and easy to use, BitLord is a powerful BitTorrent client and ranks among the best torrent apps for Android. The app allows users to download all types of files from torrents, stream video and audio torrents, and share files with others. BitLord has an integrated player that plays most formats and provides subtitle support. In addition, the app is compatible with Android phones or tablets. Check out BitLord's website for more information.
---
Also Read: The 6 Best Android File Manager Apps
---
​​LibreTorrent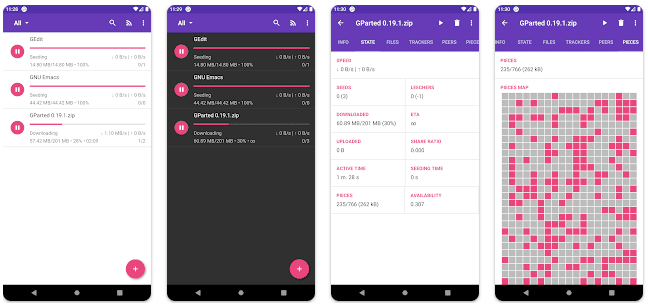 Price: Free
LibreTorrent is one of the best torrent apps for Android with the features it offers. The app has a material design, a dark and black theme, and a tablet UI. LibreTorrent comes with HTTP\S and magnet links and allows automatic downloading with Atom/RSS manager. Users can choose which files to download, move files as they download, and automatically move downloaded files to another folder or external drive with LibreTorrent. In addition, LibreTorrent has customizable network, battery, and UI settings and offers IP filtering. The app is based on libtorrent4j and has a scheduling feature.
FrostWire Downloader & Player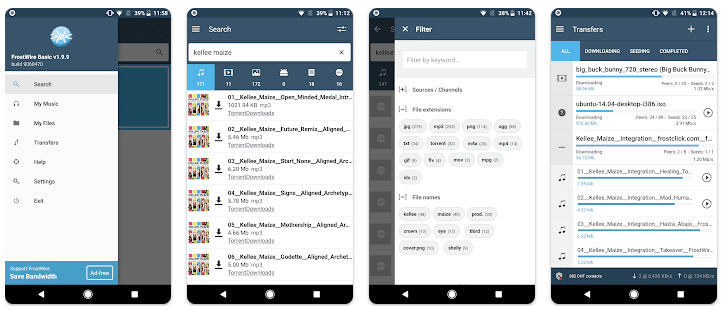 Price: Free/In-App Purchase: Up to $25.00
FrostWire is an advanced torrent client. The app comes with an advanced download manager, a true built-in torrent search, a music player, and a media library. There is no download size or speed limit on FrostWire, so users can easily download music, movies, and videos directly to their phones and tablets. The app allows users to choose a file storage location (Internal Storage or SD Card). For more information, go to the app's website.
FrostWire Downloader & Player on Google Play
---
Also Read: The 7 Best PDF Reader Apps for Android
---
nzb360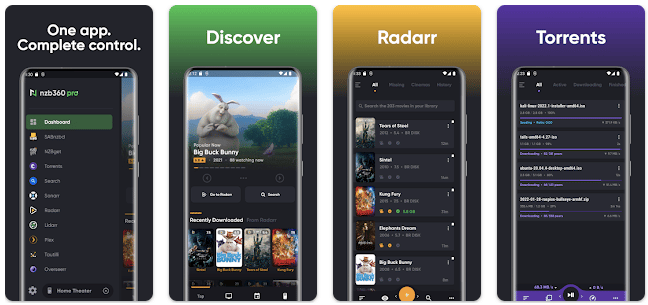 Price: Free/In-App Purchase: Up to $49.99
nzb360 is a featured NZB/torrent manager that puts all Usenet and torrent controls in the palm of your hand. SABnzbd, NZBget, deluge, µTorrent, qBittorrent, radar, sonar, lidar, Prowlarr, rTorrent/ruTorrent, headphones, and more are supported by the app. For more detailed information, you can visit nzb360's website.
TorrDroid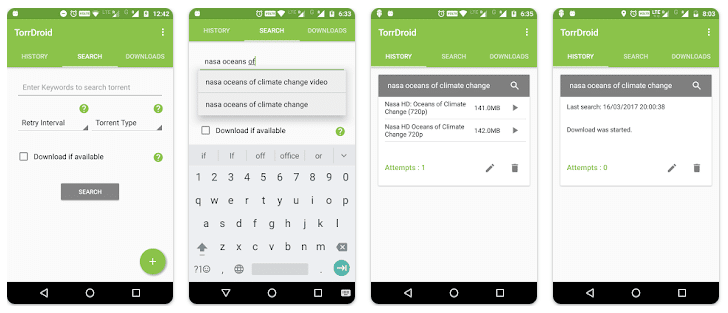 Price: Free/In-App Purchase: $1.99
TorrDroid is a torrent client and search engine. Users can start a torrent search by entering a search term and a file type. The app offers users the feature of automatically downloading the most suitable and reliable torrent. The app prevents accidental downloads of viruses and fake torrents and is pretty reliable. TorrDroid allows opening pin links and .torrent file links directly in the app and allows multiple simultaneous downloads.
Also, TorrDroid ensures that downloads are automatically queued in case of insufficient RAM. Users can view each download progress in the app and notifications and open .torrent files directly in the app from the Android file system. The app supports DHT, LSD, UPnP, and NAT-PMP.