Who doesn't want to spend money on an app and buy the best service? The demo or trial period of many apps may be insufficient to understand and explore the app, and we may give up using the app before we understand it. Discovering apps that guarantee productivity and that Android users love is never easy. In this case, who wants to search the internet, browse the pages and waste time on it? We have done detailed research on this subject and have listed the apps that give you the money's worth. The list we have prepared for you includes highly functional and various apps such as Caliber Companion, PhotoPills, and SD Maid Pro – Unlocker. Here are the best paid Android apps!
Calibre Companion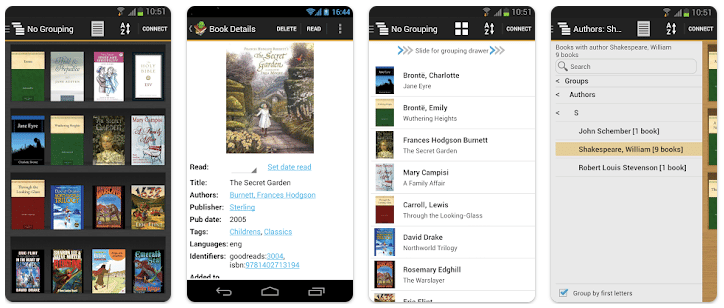 Price: $5.99
Caliber Companion is one of the best-paid Android apps. The app provides three app services: a caliber library editor, a caliber device emulator, and a caliber content server and cloud provider client. Caliber Companion offers the ability to connect to caliber via WiFi, and the app can detect it as a device. All book metadata that users store is automatically updated with the latest data.
Additionally, users can view a book's metadata after placing books on their device, sort, and group books by metadata, and browse book listings by cover or listing in the app. Caliber Companion allows marking books read by users and synchronizing information with caliber.
Moreover, Caliber Companion can connect to users' cloud provider or caliber's content server to browse users' library and download books to the device. The app supports cloud providers such as Dropbox (On a Device or on an SD card), caliber libraries, Box, and Microsoft OneDrive.
Calibre Companion on Google Play
---
Also Read: 14 Most Useful Android Apps in Daily Life
---
PhotoPills
Price: $10.99
PhotoPills is a pretty handy app for photography enthusiasts. PhotoPills appeals to all kinds of photographers and guides photographers just like an assistant. The app comes with 2D Chart Centric Planner, and this feature includes Sun, Moon, and Milky Way. Users can capture legendary nature photos with the app's Sun and Moon alignments quick finder feature.
Furthermore, PhotoPills provides users with important information such as Lunar Calendar, Super Moon dates, Sunrise/Sunset, Twilight, Golden Hour, Blue Hour, and Moonrise/Sunset. The app has calculators like Hyperfocal Chart, DoF, FoV, and long Exposure and comes with a location discovery tool feature. For more information, you can visit PhotoPills' website.
Gorogoa
Price: $4.99
Gorogoa is a game that has managed to attract the attention of art lovers and offers more than a game. The game has an unusual and unique style unlike classic puzzle games and deserves to be one of the best paid Android apps. Gorogoa comes with thousands of meticulously detailed hand-drawn illustrations. The game consists of lavishly illustrated panels arranged in creative ways and provides an authentic experience.
---
Also Read: The 10 Best Free Apps for Android
---
SD Maid Pro – Unlocker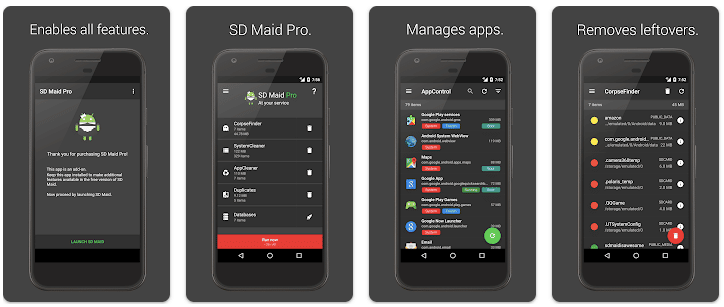 Price: $3.96
SD Maid Pro is a file management tool and a favorite of Android device users. The app was developed to help keep Android devices organized. SD Maid Pro does not work on its own, so users should install the free version of SD Maid.
SD Maid Pro – Unlocker on Google Play
---
Also Read: The 6 Best Android File Manager Apps
---
TouchRetouch
Price: $3.99
TouchRetouch which offers an intuitive interface with easy menus is a very easy-to-use app, unlike complex and expensive apps. TouchRetouch provides users the opportunity to remove anything that spoils the aesthetics of the photo, such as unwanted people, cars, irons, fences, and cables from their photos. The app has handy retouching tools and users can effortlessly retouch skin blemishes. In short, TouchRetouch comes with features such as a photo eraser, removal algorithm, and smart detection, unlike a classic retouching app.
Nova Launcher Prime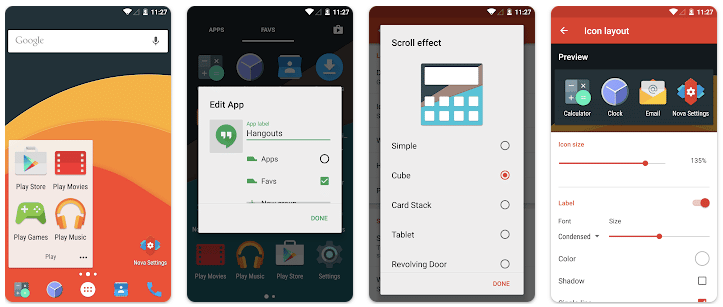 Price: $4.99
Nova Launcher Prime is one of the best paid Android apps. To use Nova Launcher Prime, users must first download the Nova app. Nova Launcher Prime allows the creation of custom tabs or folders in the app drawer for organization and layout lovers. Users can hide apps that they consider unnecessary or do not want to appear on the home screen by removing them from the app drawer.
Nova Launcher Prime on Google Play