Playing mobile games is undoubtedly one of the most preferred activities for people staying at home due to Coronavirus. As we mentioned in our previous article, the number of mobile gamers increased by 46% and the time spent playing in mobile games increased by 62% in the first quarter of 2020. If you're a mobile gamer, keep reading. Cause in today's article, we will talk about one of the best iOS games of recent times, Super Salon.
Super Salon – Your dream makeover experience
Lion Studios' games are doing pretty good and climbing the charts on the app markets. We talked about Slap Kings and Save The Girl before. Now, Super Salon is another Lion Studios' gaming app that managed to reach the summit in a very short amount of time. So, what exactly is this game?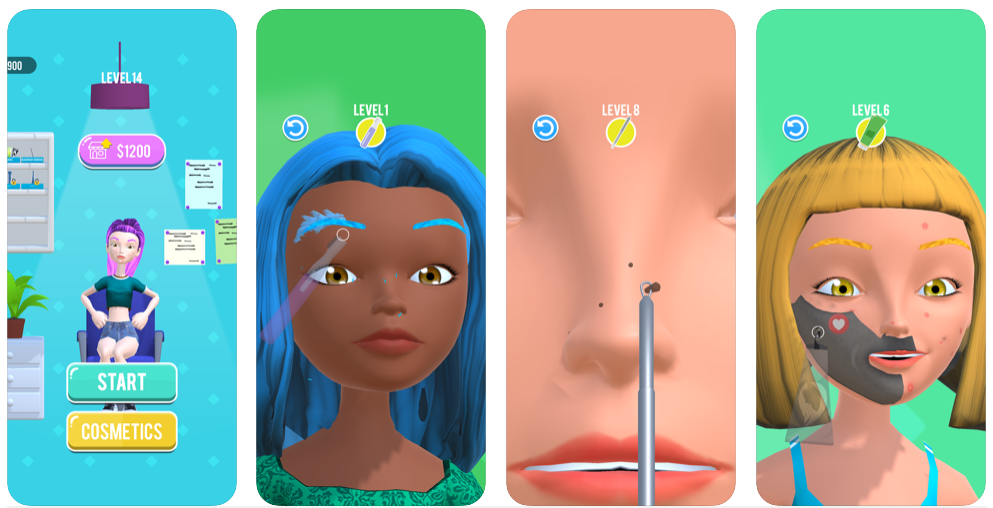 As you play, you level up and earn money. If you earn enough, you can upgrade your beauty salon. It is a very nice game to have fun and make your creativity talk.
We talked about what Super Salon is. Now, let's examine the game in a more technical way.
App Store Rankings
As we mentioned in the beginning, the Super Salon game has been quite trending on the App Store lately. As of April 28, it is the 2nd game in the United Kingdom, 2nd in the United States and the 12th in Australia.

In the same category, It is also 4th in Italy and 2nd in Canada.

User Reviews
So what do users think about today's best iOS game? Currently, Super Salon has 28.5K app ratings on the App Store. The average of these ratings is 4.5 out of 5.

App Requirements
Super Salon's app size is 386.3MB, and it supports English. You can play this gaming app on your iPhone, iPad and iPod Touch devices with iOS 10.0 and above.
It is free and contains ads. If you wish, you can remove ads by making an in-app purchase.
Download Super Salon On The App Store
Click here to download Super Salon from the App Store. If you want, you can get more detailed information about the game from Lion Studio's website.
Have you played the best iOS game of today before? If yes, share your comments with us.
Got a mobile app? Get in touch with us to promote it.
Stay Safe!