The gaming industry is getting stronger every day and Facebook, one of the largest companies in the world, has been working for a while to take its place in this sector. Facebook's new app " Facebook Gaming " is now available on Google Play Store. IOS version will be released as soon as Apple approves it.
Facebook has been investing in the gaming industry, especially in the past few years. The company also hosted several game tournaments working with content creators. However, when compared to Youtube and Twitch, it is possible to say that Facebook has a smaller audience despite all these investments. Now, the company aims to reverse this situation with the Facebook Gaming app released for the Android platform today.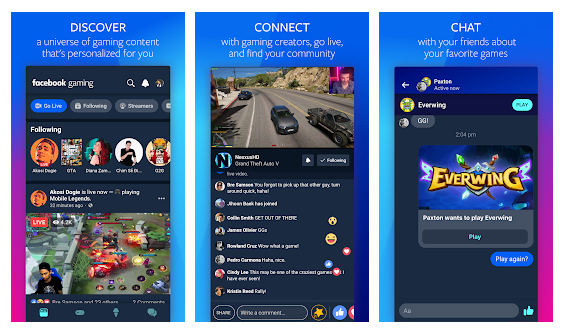 In fact, the Facebook Gaming app was planned to be introduced in June 2020. Due to the ongoing Coronavirus pandemic, millions, perhaps billions of people around the world are now staying at home. It is claimed that Facebook may have launched the app earlier due to this.
"Investing in gaming in general has become a priority for us because we see gaming as a form of entertainment that really connects people. It's entertainment that's not just a form of passive consumption but entertainment that is interactive and brings people together."

Fidji Simo – Head of the Facebook App (The New York Times)
As of April 20, Facebook Gaming is now available on the Google Play Store. But if you're an iOS user, you need to wait for Apple to approve it first.