One of the most common problems of Android phone users is the decrease in the performance of the device while playing games. Moreover, whether expensive or cheap, almost all Android devices can suffer from similar situations.
Game-oriented performance enhancement tools, which were once frequently used by gamers on Windows computers, are now also available on Android devices. In this article, we have compiled the best game boosters for Android.
Game Booster: Game Launcher by BGNmobi

Developed by BGNmobi, Game Booster is by far the best game booster for Android. Game Booster, which plans the CPU management and RAM usage very accurately, also significantly increases the performance in games by greatly reducing the power consumed by the services used in the background. Optionally, the application also displays the FPS value in the games to the user.
If your phone is rooted, you can also use the advanced features of the application. In the advanced mode, all CPU cores are running at their highest speed and are left awake. There is also an SD card acceleration option.
Game Booster by BGNmobi on Google Play
---
Also Read: The Best Android Launchers 
---
Game Booster 4x Faster

G19 Mobile's popular app Game Booster 4x Faster is one of the best game boosters for Android, thanks to features such as RAM-Free Tweak, HDR picture quality, and System Performance Tuner. With the GFX tool it offers, you can adjust the resolution, unlock the HDR graphics on low end devices and extreme FPS level, and change graphics style settings. Offering HUD Monitor and Zero Lag mods, the app also has options such as quick boost and quick launch.
Game Booster 4x Faster on Google Play
Game Booster & Launcher by Infolife LLC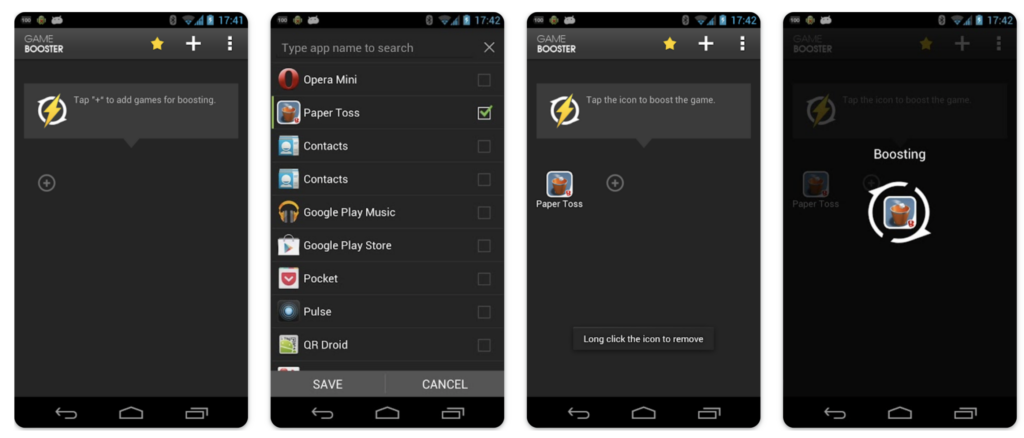 Game Booster & Launcher is a simple yet extremely powerful app designed to boost your Android device's gaming capabilities and performance, with more than 1 million downloads. The app focuses on freeing your phone's memory from inefficient operations so you can enjoy lag-free gaming. To use the app, simply select the game you want to play with enhanced performance and tap the "Game" icon to start the game in booster mode. Unlike other apps on the list, this app works with non-game apps to seamlessly use every Android app without any lag.
Game Booster & Launcher by Infolife LLC on Google Play
---
Also Read: The Best Android Download Managers
---
Gaming Mode – Game Booster PRO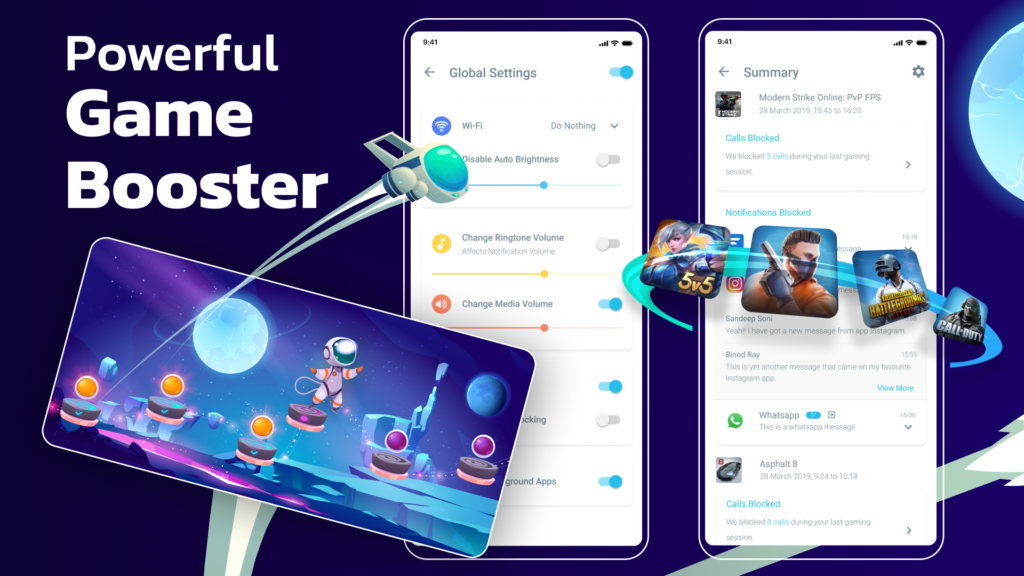 Game Mode, a solution for lag fix and bug fix, claims to let you experience 6x faster gaming without lag. In the app, where you can configure the settings that will be applied automatically when the game starts, as you wish, you can configure these settings globally or on a game basis. Game Mode booster also remembers your current device settings and restores them after your gaming session when you turn off the service from the notification panel.
In the app, which also offers features such as automatically rejecting incoming calls, blocking notifications and clearing background apps, you can play games at max performance, enhance your gaming experience, and unlock maximum FPS.
Gaming Mode – Game Booster PRO on Google Play