In the digital age, where every moment counts and schedules reign supreme, a reliable calendar app has become an indispensable tool for iPhone users. The quest for an efficient and feature-rich calendar app is a journey that leads us to explore a world of possibilities, all conveniently housed within the sleek confines of our smartphones.
Whether you're a busy professional, a student juggling classes and assignments, or simply someone who values effective time management, the right calendar app can transform the way you organize and navigate your daily life. In this article, we embark on a journey to discover the "Best Free Calendar Apps for iPhone."
We'll delve into a handpicked selection of applications that promise to revolutionize your scheduling game, each offering unique features and functionalities designed to cater to your planning needs. Without further ado, here are the best free calendar apps for iPhone!
Google Calendar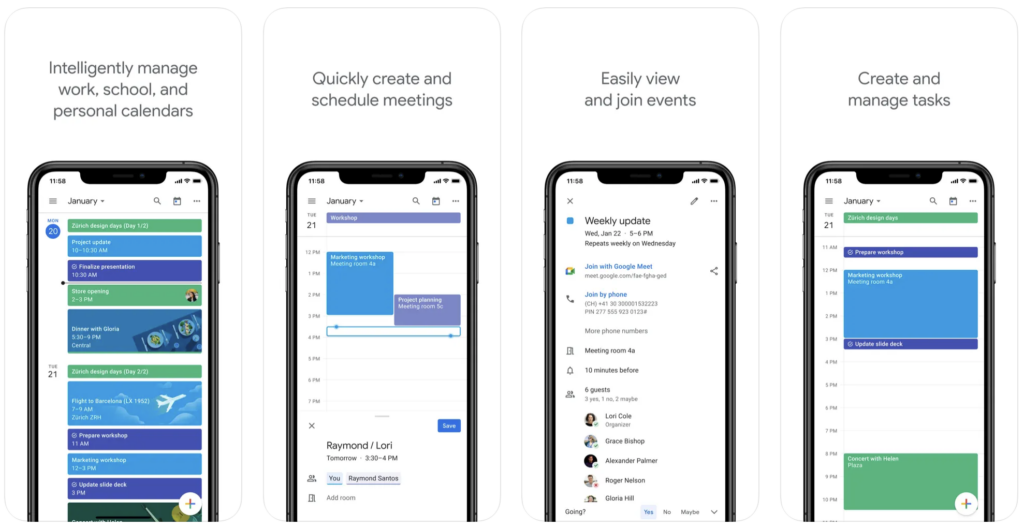 Google Calendar stands out as a versatile and user-friendly app, offering seamless integration with other Google services. Its intuitive interface and smart features streamline scheduling and organization. From event reminders to collaborative sharing, this app proves itself as an essential companion for iPhone users striving for efficient time management, and it ranks among the best free calendar apps for iPhone. For more detailed information, go to Google Calendar's website.
Google Calendar on the App Store
Any.do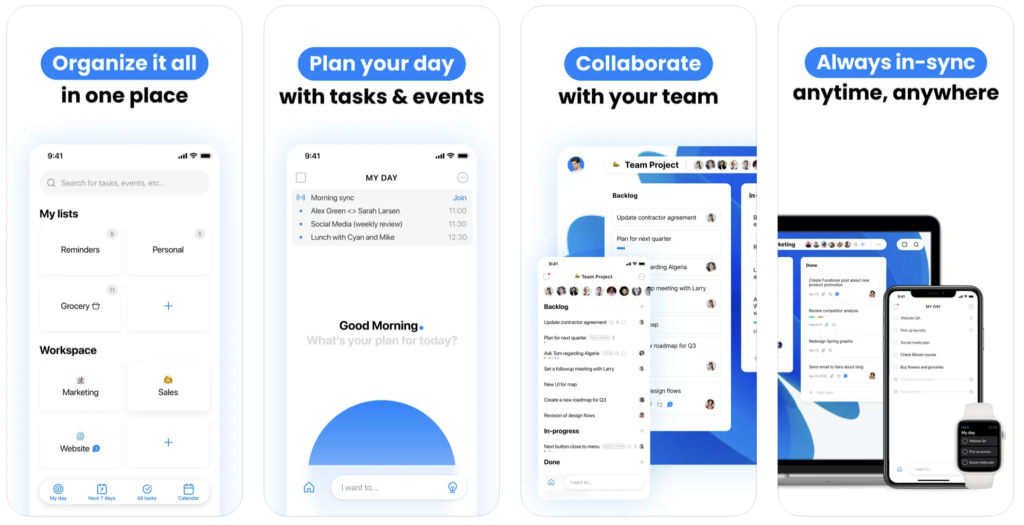 Any.do isn't just a to-do list; it's a comprehensive calendar app designed to enhance productivity and stands out among the best free calendar apps for iPhone. With its clean design and cross-platform synchronization, you can effortlessly manage tasks and events. Seamlessly switch between list and calendar views, ensuring you stay on top of your commitments and deadlines. Check out Any.do's website to learn detailed information about the app.
---
Also Read: The 7 Best To Do List Apps for iPhone
---
Microsoft Outlook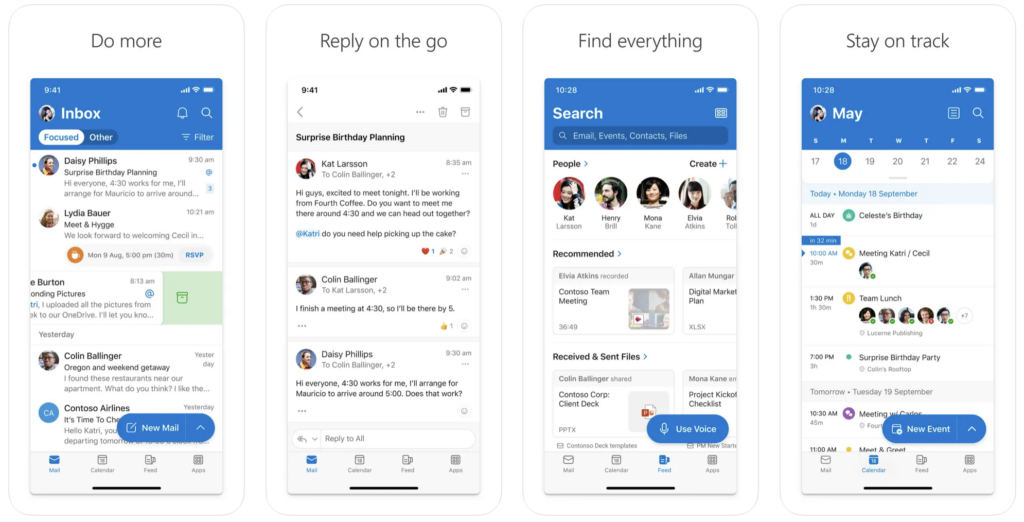 Microsoft Outlook brings its renowned email capabilities to the realm of calendars, and it is considered one of the best free calendar apps for iPhone. Along with email integration, it offers a robust scheduling platform. The Focused Inbox feature ensures important events are prioritized, while its collaborative tools make teamwork a breeze. Users can seamlessly manage their schedules and communications within one app.
Microsoft Outlook on the App Store
Fantastical Calendar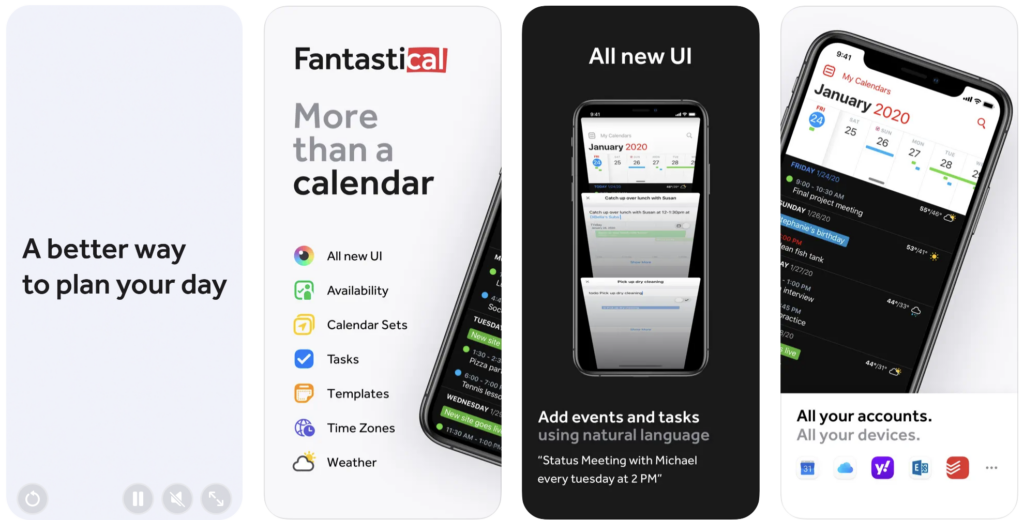 Fantastical Calendar redefines calendar management with its natural language input and powerful features. From adding events using simple phrases to intuitive scheduling tools, it offers a delightful user experience. With its sleek design and iCloud integration, staying organized becomes a joyful endeavor, and it stands out among the best free calendar apps for iPhone.
Fantastical Calendar on the App Store
---
Also Read: The 10 Best Note Taking Apps
---
Informant 5 Calendar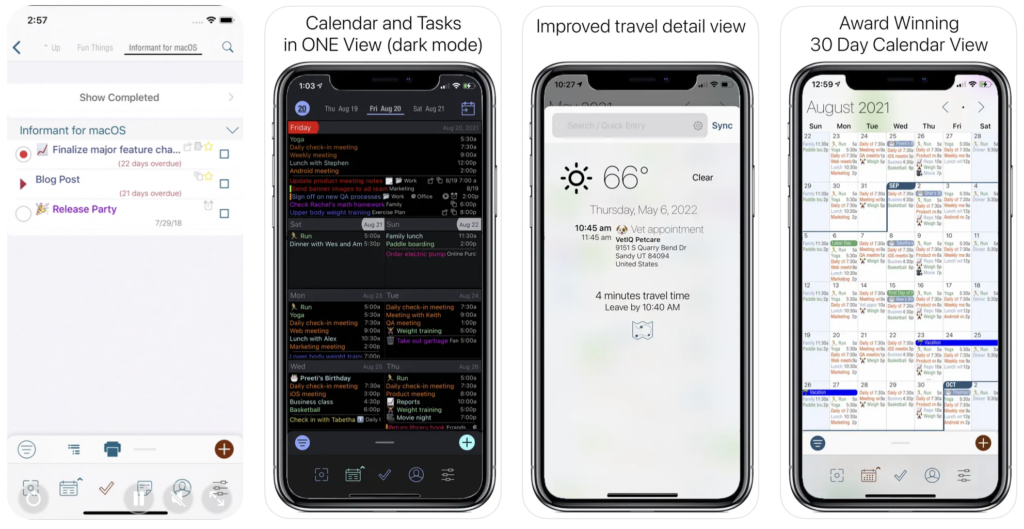 Informant 5 Calendar takes organization to the next level with its blend of task management and calendar functionality. Customization options allow you to tailor your schedule to your unique preferences. Whether you're juggling appointments or tackling to-dos, Informant 5 keeps you in control with its all-in-one approach, and it deserves to be one of the best free calendar apps for iPhone.
Informant 5 Calendar on the App Store
Vantage Calendar
Vantage Calendar redefines the conventional approach to scheduling with its visually captivating interface and seamless functionality. This distinctive calendar app presents your agenda in an elegant timeline layout, offering a quick grasp of daily, weekly, and monthly events, all color-coded for instant recognition. Its user-friendly gesture-based navigation simplifies maneuvering through schedules, while cross-device synchronization ensures real-time updates across platforms.
Also, users can personalize events with icons and tags, and utilize flexible reminders for impeccable time management. Vantage Calendar harmonizes aesthetics and utility, standing as a unique choice for individuals seeking a refreshing spin on organizing their lives. Explore Vantage Calendar's website to learn more.
Vantage Calendar on the App Store
---
Also Read: The Best Apps for Productivity
---
Artful Agenda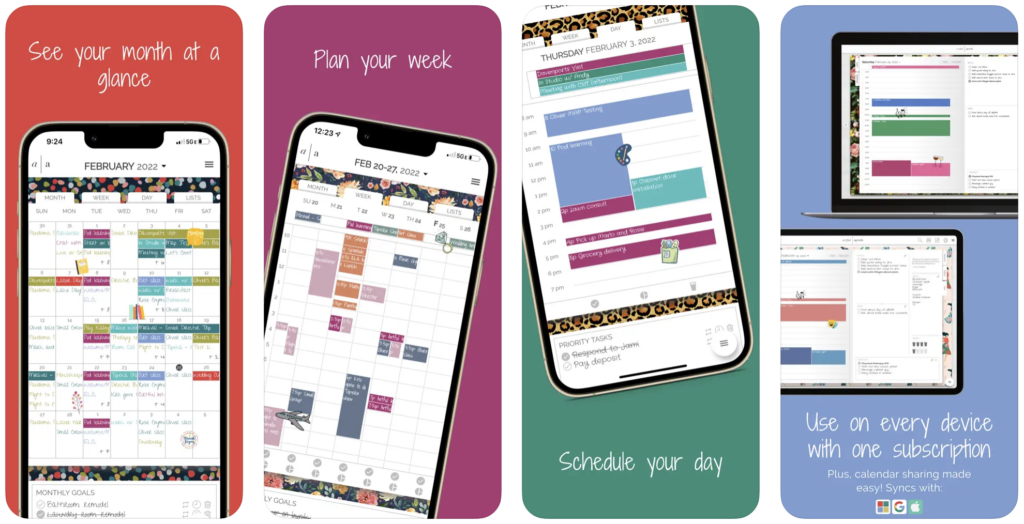 Artful Agenda is a unique scheduling app that seamlessly integrates creativity and productivity. Designed for individuals seeking a personalized planning experience, the app offers a variety of customizable themes, stickers, and fonts to infuse artistic expression into your schedule. Navigating through your plans is intuitive, thanks to its user-friendly interface. Whether you're using an iPhone, iPad, or desktop, Artful Agenda ensures synchronized access to your meticulously organized agenda across devices.
Moreover, the app supports collaborative efforts, allowing you to share events and calendars with peers for efficient teamwork. With Artful Agenda, your scheduling process becomes a canvas for creative self-expression while maintaining the practicality needed for effective time management. Elevate your planning routine and embark on a journey where artistry and organization harmoniously coexist.
Artful Agenda on the App Store