In the bustling digital age, staying organized is the key to maintaining a balanced and productive life. Thanks to the rise of technology, free calendar apps have become indispensable tools for seamlessly managing our schedules. Whether you're a professional juggling appointments or an individual keeping track of personal milestones, these apps offer a gateway to efficient time management. In this era of endless possibilities, discovering the right free calendar app can transform your days from chaotic to controlled. In this article, we covered free calendar apps, exploring their unique features, intuitive interfaces, and how they empower users to master their time. Without further ado, here are some free calendar apps!
Any.do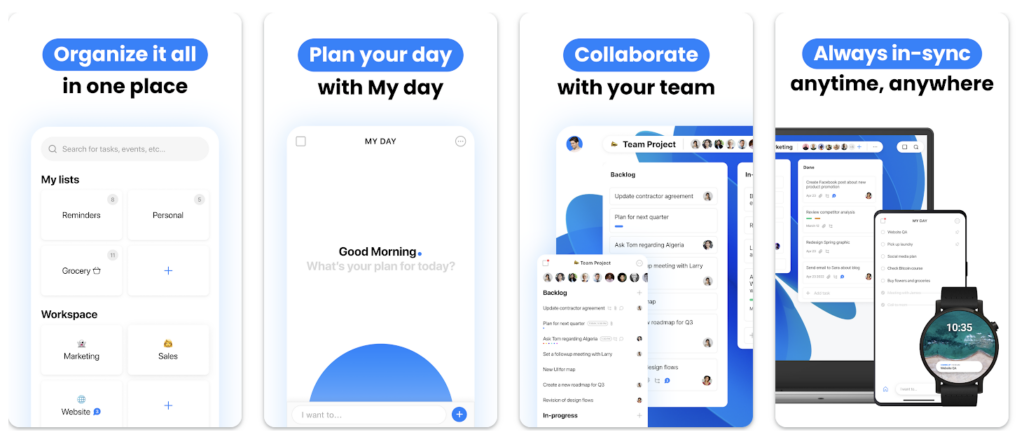 Any.do offers a feature-rich and user-friendly experience as one of the top free calendar apps available. With its intuitive interface, task management, and calendar integration, it's a valuable tool for organizing your life. Whether you're planning meetings or setting personal goals, the app's seamless synchronization ensures you stay on track across devices. Its customizable features, reminders, and collaborative options make it an essential companion for staying productive and efficient. Browse Any.do's website to learn more detailed information.
Artful Agenda
Artful Agenda stands out as an artistic and functional free calendar app. Perfect for creative professionals, it combines scheduling, tasks, and notes into one cohesive platform. With its visually appealing design, you can plan your days while expressing your style. Artful Agenda's ability to merge aesthetics with productivity makes it a unique choice for individuals seeking an inspiring and organized planning experience.
Artful Agenda on the App Store
---
Also Read: The 6 Best Family Calendar Apps
---
Trello
Trello's free calendar features make it a versatile choice for project management and personal planning. With its Kanban-style boards and customizable workflows, you can organize tasks and events seamlessly. The integration of due dates and calendar views enhances your time management. Trello's collaborative capabilities allow teams to stay synchronized and accomplish their goals efficiently, and it ranks among the free calendar apps. Visit Trello's website to learn more.
Google Calendar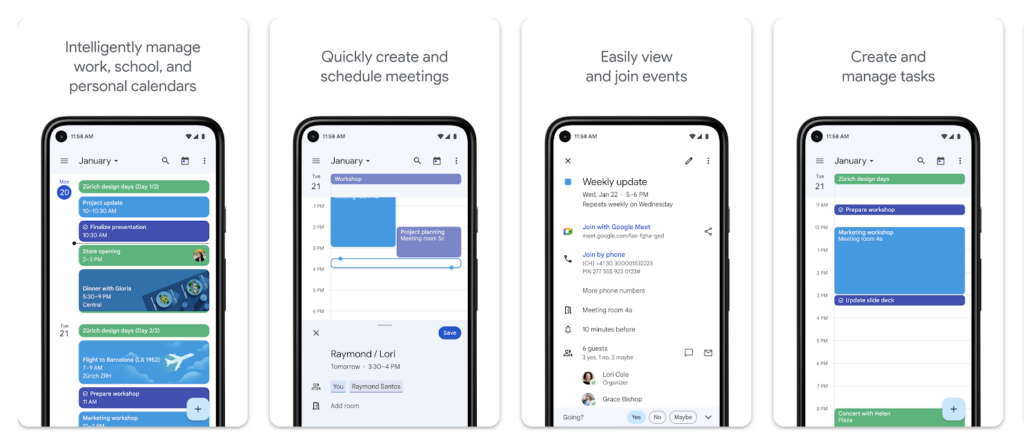 Google Calendar is a powerhouse among free calendar apps, offering a seamless blend of functionality and integration. With its intuitive interface, real-time collaboration, and smart scheduling, it's a go-to choice for individuals and businesses. From setting appointments to receiving event reminders, Google Calendar keeps your life organized and on track, all within a user-friendly ecosystem. To learn more detailed information, explore Google Calendar's website.
Google Calendar on Google Play
Google Calendar on the App Store
---
Also Read: 14 Education Apps for Students
---
Microsoft Outlook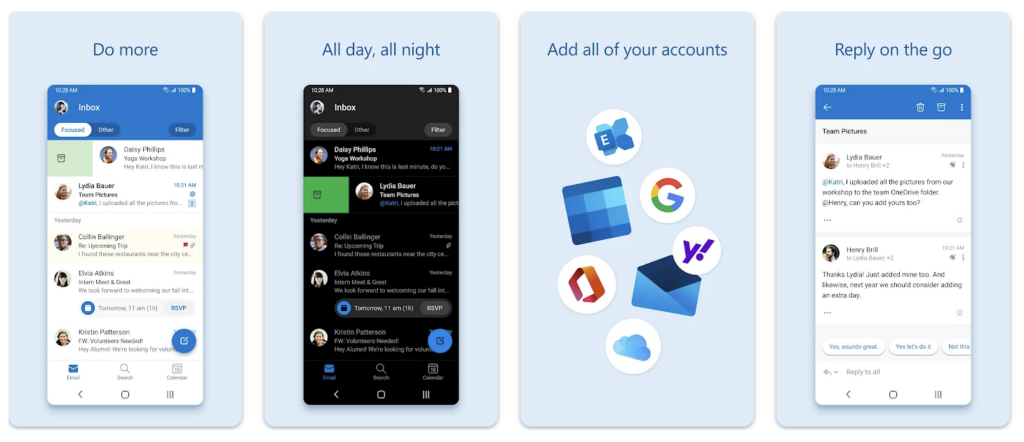 Microsoft Outlook's free calendar functionality seamlessly complements its email and productivity suite. Its robust features include scheduling, event invitations, and cross-platform synchronization. Whether you're managing work-related tasks or personal appointments, Outlook's integration with other Microsoft tools ensures a cohesive and organized experience and stands out among free calendar apps.
Microsoft Outlook on Google Play
Microsoft Outlook on the App Store
Calendly Mobile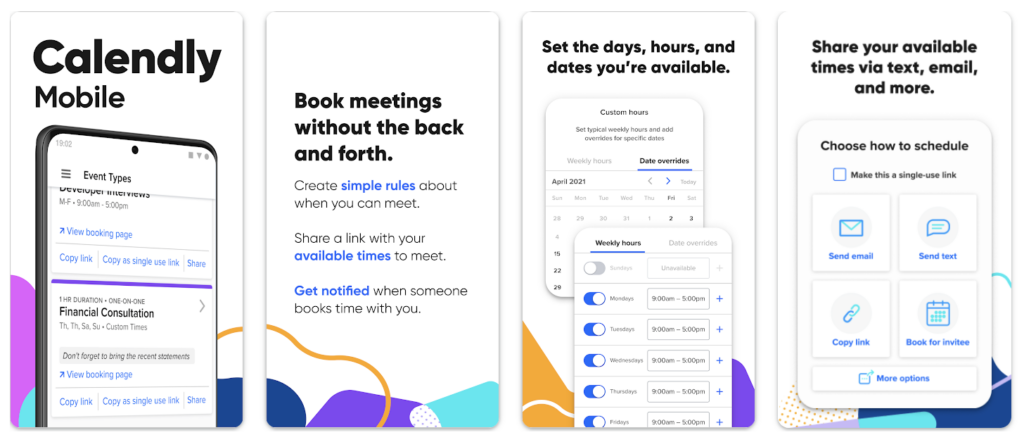 Calendly simplifies scheduling and appointment booking with its free calendar app. Perfect for professionals, it eliminates the back-and-forth of finding suitable meeting times. By sharing your availability and allowing others to select their preferred slots, Calendly streamlines the scheduling process. With its integration options, users can effortlessly manage their calendars and appointments. Check out Calendly's website to learn more.
Calendly Mobile on Google Play
Calendly Mobile on the App Store
---
Also Read: The 13 Best Small Business Apps
---
One Calendar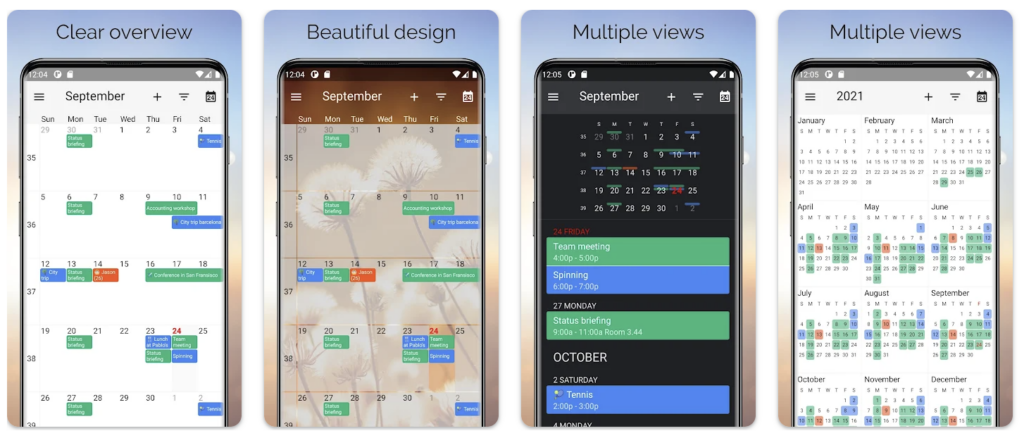 One Calendar is a user-friendly, free calendar app that consolidates multiple calendars in one place. With the app's simple interface and synchronization capabilities, users can easily track events from different sources. Whether you're managing work, personal, or shared calendars, One Calendar's convenience and accessibility make it a valuable scheduling tool.
DigiCal Calendar Agenda

DigiCal Calendar Agenda offers a sleek design and a wide range of features for effective time management. This free calendar app provides intuitive event creation, widgets, and stylish themes. Whether you're syncing multiple calendars or planning your daily activities, DigiCal's user-friendly experience ensures you have a clear overview of your schedule, and it is considered one of the free calendar apps. Go to the app's website for more detailed information.
DigiCal Calendar Digibites on Google Play