Are you freelancing? Then keep reading! Freelancing can sometimes create effects such as too much relaxation and getting lost in the flow of time, so it is very significant to work organized. Which project takes how much time or how much of your time can you use efficiently? We have prepared a list for you where you can find answers to such questions. We have provided you with the apps on our list, where you can work organized, plan, set a budget, and even provide easy access to freelance jobs. Here are the best apps for freelancers we have prepared for you!
Upwork for Freelancers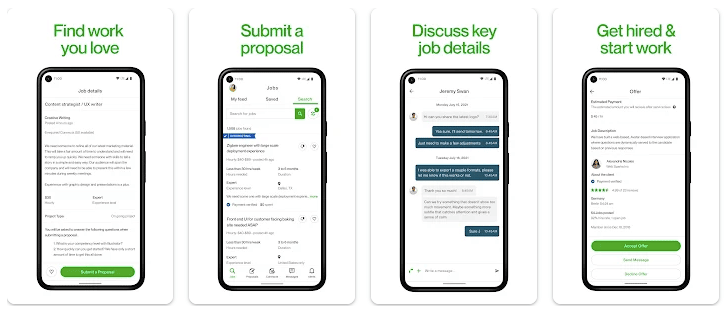 Price: Free/In-App Purchase: Up to $29.99
Upwork for Freelancers is a networking platform that aims to bring businesses and talented freelancers together and is among the top best apps for freelancers. Users can find freelance jobs from new, large, small, or established companies with Upwork. The app sheds light on the path to a successful freelance career for freelancers.
Also, the app aims to provide freelancers or agencies with the ability to start, manage and grow businesses. Upwork offers reliability with built-in protections to ensure on-time payments. The app unites freelancers and companies by providing more than 5,000 skills in more than 70 job categories such as programming, web development, and marketing. For more information about Upwork for Freelancers, browse the Upwork for Freelancers website.
---
Also Read: The Best Time Management Apps
---
Mint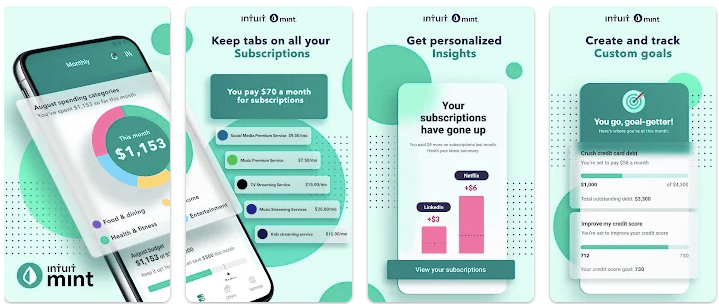 Price: Free/In-App Purchase: Up to $46.99
Mint is a personalized budget setting and management app. Users can track their money expenditures, make special budget adjustments, track debt payments and track their monthly expenses. Users can gather and monitor all their finances with Mint. The app allows users to track their transactions, account balances, credit floors, investments, and loans, thus enabling risk-free budget management for users. Users will be able to examine their accounts in-depth, save money and make it a habit to use money correctly with this app.
---
Also Read: The 5 Best Reminder Apps for iOS and Android
---
Asana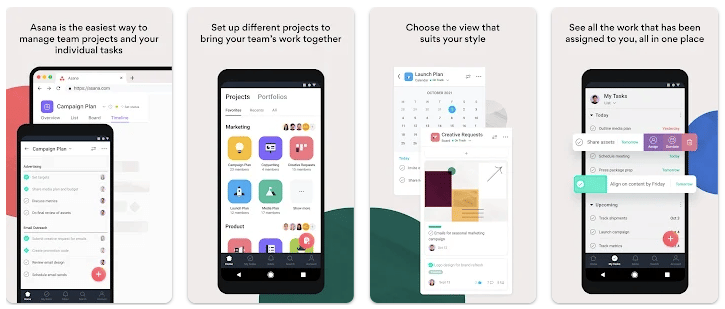 Price: Free
Asana is a highly productive app that aims to increase the productivity of its users and is one of the best freelance apps. Users can manage team projects and individual tasks effortlessly and in an organized manner with Asana. The app provides access via mobile or the web. Thus users can do all their work without being tied to a single device. Users can predict when, where, how much, and in what order they will work thanks to the app.
---
Also Read: The 10 Best Note Taking Apps
---
Clockify
Price: Free
Clockify is an app focused more on time management. Freelancers can track the time they spend on projects and manage the timeframe until the deadline with Clockify. The app is a simple, understandable, and ad-free app. Users can add the clock manually, start the timer with a single tap, and manually add times they forgot to watch with a few taps.
Moreover, Clockify allows users to start and stop the timer via the status bar. Users can list the monitored times by project and date with the reporting system of the app. Clockify provides a default project setting feature to schedulers to facilitate project time management. Users can actively use the app not only from mobile but also from the desktop app and web browser. The app is suitable to work in offline mode, the app automatically synchronizes when users work online.
Calendly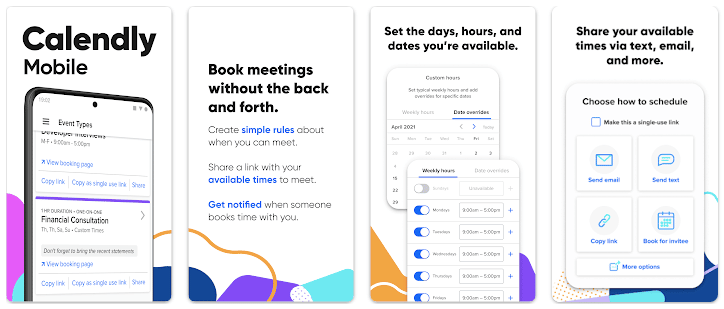 Price: Free
Calendly is a handy app that makes it easy to plan, schedule, and organizes, and is among the best freelance apps. The installation of the app is pretty simple. Thus anyone can use Calendly. Users share their available times with Calendly, and Calendly adjusts. The app works in sync with Google, Outlook, Office 365, or iCloud calendars, and allows users to create all their plans with a single app. Users can avoid last-minute meetings and learn to use time correctly thanks to Calendly.
In addition, the app allows automating tasks with Zoom, Google Meet, Salesforce, GoToMeeting, Zapier and more so users can save time. Calendly is suitable not only for freelancers but also for individuals, teams, and even departments. For more detailed information about the app, you can check out Calendly's website.