As the lines between work and private life are blurring more and more each day, time management has become a very important skill for individuals. For this reason, it is necessary to get help from phones, which have become indispensable in our lives, whether for work or to organize your private life.
Time management apps are one of the best ways to manage time instead of wasting time using our phones. In this article, we have brought together the best time management apps that will help you organize your work and private life and use your time more efficiently.
The Best Time Management Apps
Let's take a look at the best time management apps to help you plan your day better and be more productive.
RescueTime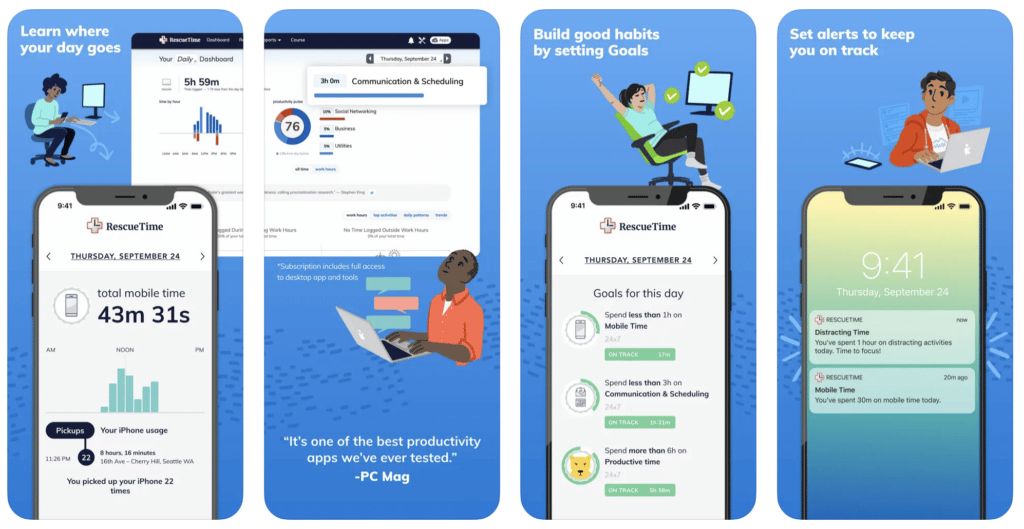 RescueTime's function is to distract you from distracting habits and enable you to acquire more useful habits. RescueTime, a free productivity app, runs in the background of your mobile device or computer. As long as it is running, it keeps track of which apps and web pages you spend time on. At the end of a certain period of time, you can see how productive the time you spend on the Internet or mobile is, with numbers. If you want to manage your time better by reducing your screen time, you should give RescueTime a chance.
Freedom
One of the most important reasons why we are not able to finish many of the works we have started on time is the technological devices we use, such as phones and tablets. Freedom, one of the best time management apps, is a pretty good productivity app that lets you focus by simultaneously blocking distractions like websites and apps across all devices. The app, which has no device limit, says it saves an average user about 2.5 hours a day.
To-Do List Apps
One of the conditions of good time management is knowing what to do with the available time. It is also much easier to manage possible surprises if you know as much as possible what awaits you that day when you wake up in the morning. At this point, using a successful to-do list app makes your life quite easy. You can find the best to-do list apps for iPhone and Android devices in the lists below.
The Best To Do List Apps for Android
The Best To Do List Apps for iPhone
Toggl Track – Time Tracking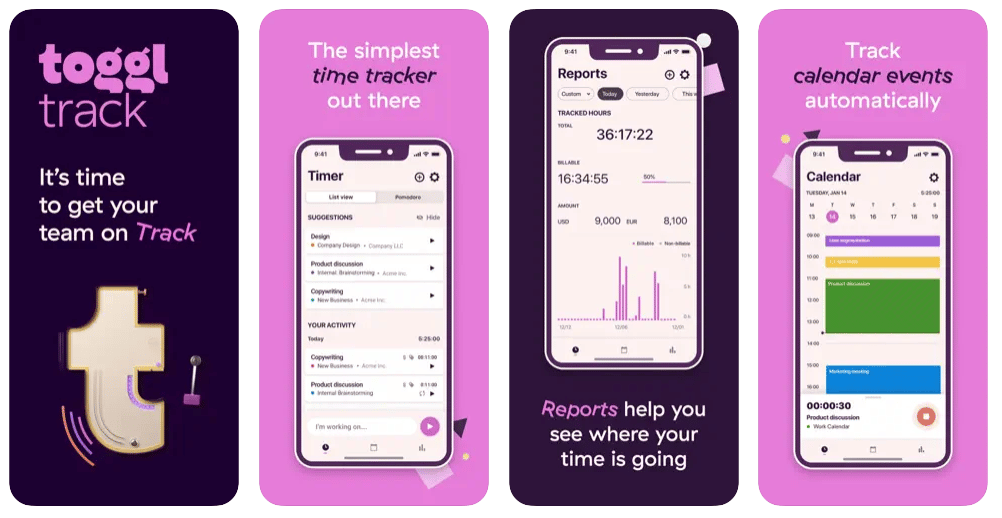 Toggl's time tracking app, which includes many features such as a Pomodoro timer to help you focus, reports to help you understand how you spend your day, synchronization with all devices, and calendar integration, is one of the best time management apps for both Android and iPhone users.
Habit Tracker Apps
If you don't want your day to consist of work and you intend to devote time to developing a habit, habit tracker apps are one of the most effective ways to make sure you have time for this in your current busyness. Using these apps, you can track how much time you spend on what you want to make a habit of, and you can remember to spend time during the day with smart reminders.
Sleep Cycle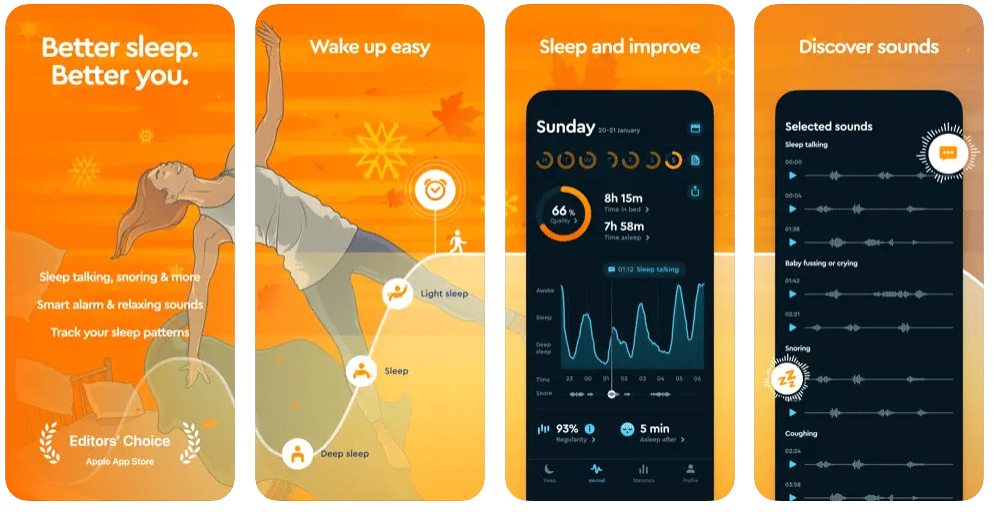 There is no doubt that there is a connection between the time you spend asleep, your energy when you wake up, and effective time management. Improving your sleep quality will greatly increase your productivity. At this point, a smart sleep tracker app can give you what you want. Sleep Cycle is one of them.
Sleep Cycle, one of the best sleep tracker apps, wakes you up at the most ideal time according to your sleep phase and shares detailed analysis about your sleep.