According to a new report from Pew Research Center, 33% of TikTok users in the United States now access news on the popular short-video platform, up from 29% last year and %22 in 2020.
Unlike TikTok, most of the social media platforms included in the study saw a downward trend during the same period. For example, 59% of US Twitter users were getting their news on the social media platform in 2020, but that number declined 6% to 53% as of 2022. Meanwhile, Facebook's figure dropped from 54% to 44%.
However, Facebook is still the most popular news source among 70% of all the US adults that participated in the survey. It was followed by YouTube (25%), Twitter (14%), Instagram (13%), TikTok (10%), Reddit (8%), LinkedIn (4%), Snapchat (4%), Nextdoor (4%), WhatsApp (3%), and Twitch (1%) respectively.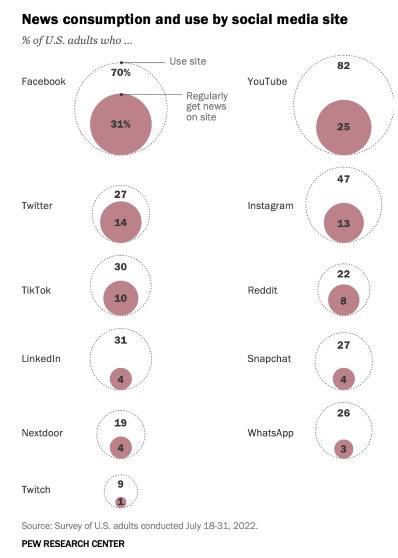 The report comes months after a Google executive said 40% of Gen Z users now search through social media platforms, mainly TikTok and Instagram, rather than Google Search and Maps.
While the new study found that the number of US adults that do web search often to get news has decreased from 23% to 18% over the last two years, social media's share also dropped from 23% to 17%. Meanwhile, 25% of the participants now use news websites & apps, and 6% listen to podcasts to keep up with the news.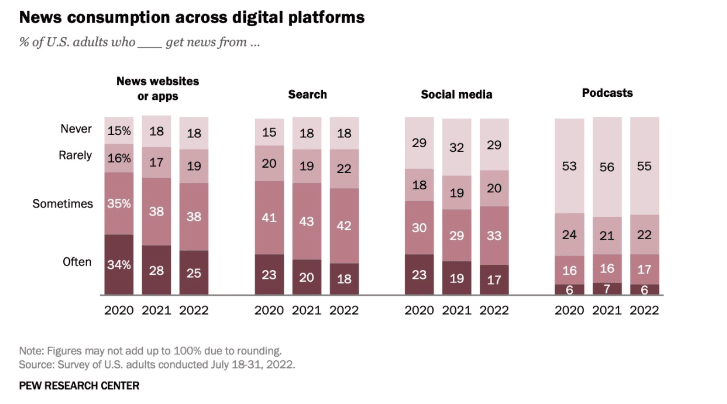 When it comes to device preferences, 49% of the participants said they often use digital devices to get news, 31% watch TV, 13% listen to radio, and 8% reported using print publications, all down compared to previous years' figures.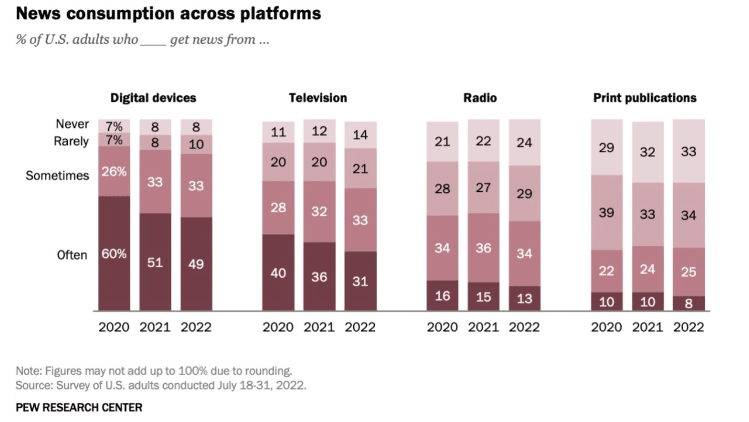 Pew Research Center also recently revealed that growing number of American teens are leaving Facebook, and now using YouTube and TikTok the most.