Twitter said on Thursday that it will now let iOS users tip with Bitcoin. The company also plans to support authentication for NFTs. 
The announcement comes months after Twitter CEO Jack Dorsey said Bitcoin would be a big part of Twitter's feature.
Twitter has been testing its tipping feature for a while on both Android and iOS to allow users to support their favorite accounts. The social media giant has now officially launched 'Tips' on iOS and the feature will be made available to Android users over the coming weeks.
To set up your Tips, you will need to head to the Edit Profile section and accept the General Tipping Policy first. Then, you will be asked to choose the payment services or platforms you'd like to use.
The available services include Bandcamp, Cash App, Chipper, Patreon, Razorpay, Wealthsimple Cash, Venmo, GoFundMe and PicPay. 
Once you set up your Tips, an icon will appear on your Twitter profile which will allow other users to send you donations.
In addition to these services, Bitcoin donations will be made through Strike, an online payment service built on the Bitcoin Lightning Network. The app is currently available in El Salvador and the United States (except Hawaii and New York).
To receive Bitcoin tips, users will need to add their Strike usernames to their profiles. In addition, they will also be able to add their Bitcoin wallet addresses.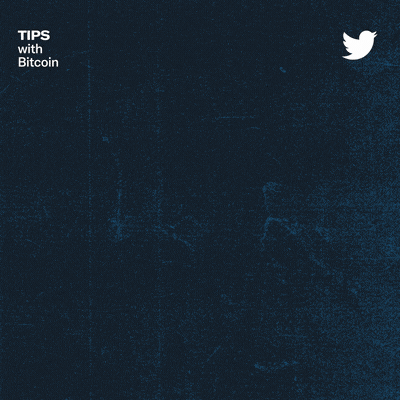 In addition to tipping with Bitcoin, Twitter also plans to support authentication for NFTs (non-fungible tokens).
"NFT authentication will come in the form of a badge, shown on profile pictures, marking the owner's NFT as authentic," a Twitter spokesperson said.