As European countries enter the summer season, downloads of travel apps in Europe are expected to reach 130 million in the second quarter of 2022, according to Sensor Tower's Travel Apps In Europe report.
European travel app downloads, which were heavily impacted by the pandemic during the previous years, will be up 56% in Q2 2022 compared to the same period of 2021 when the apps generated a total of 84 million downloads across both iOS and Android, as most of the European countries have now lifted their travel measures. It also marks the highest adoption in Europe since the summer of 2019, the study found.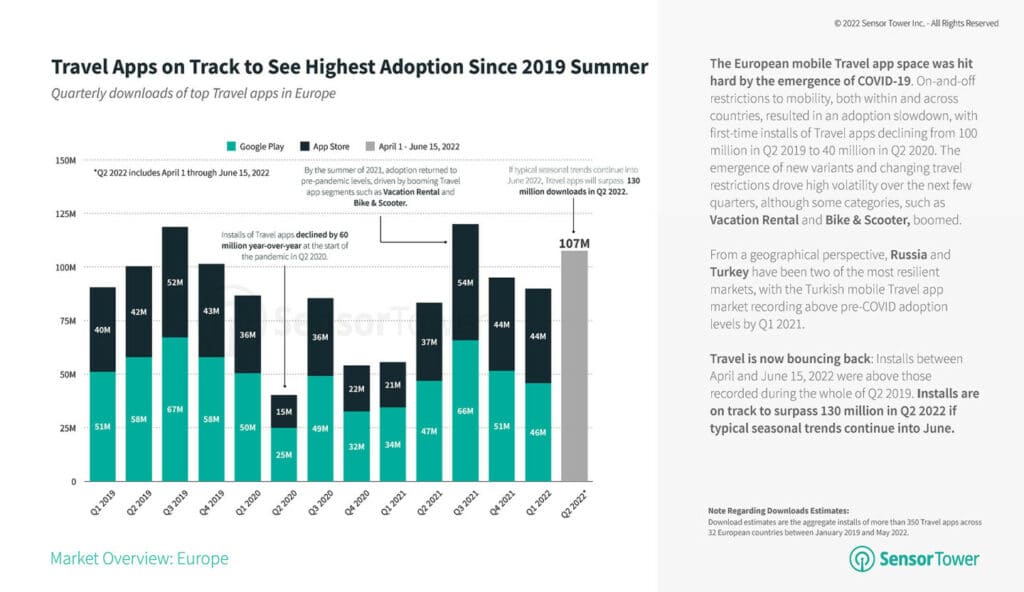 U.K. airline app usage remains below pre-pandemic levels
According to the report, while there was a 20% growth in the usage of airline apps in Europe (except for the UK) in spring last year, British airline apps usage in Europe (except for the UK) decreased by 15% when compared with early summer in 2019.
This could be caused by the UK's "Traffic Light" system which defined different travel rules for passengers coming from different countries around the world. Although the country has now lifted all of its travel restrictions, British airline apps usage still remains below pre pandemic levels.
According to the report, another reason behind the ongoing downward trend could be Brexit travel rules as European citizens are no longer able to enter the U.K. using only their identity cards.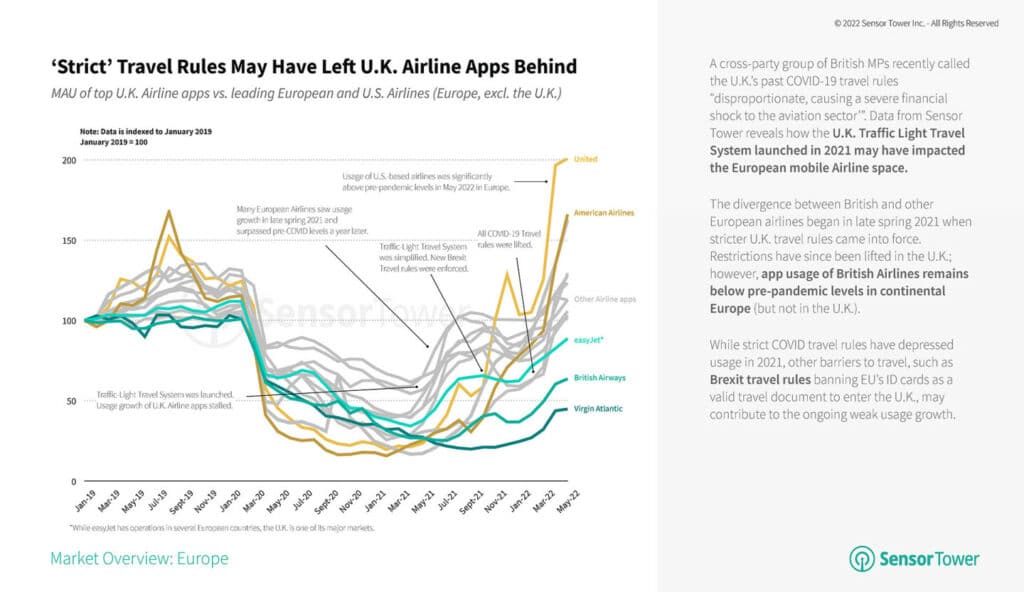 Transit app usage bounces back in Europe
The study also reveals an upward trend in local transit app usage in Europe during the second quarter of 2022, probably driven by the rising inflation and petrol prices, companies returning to offices, as well as government policies encouraging people to use public transportation.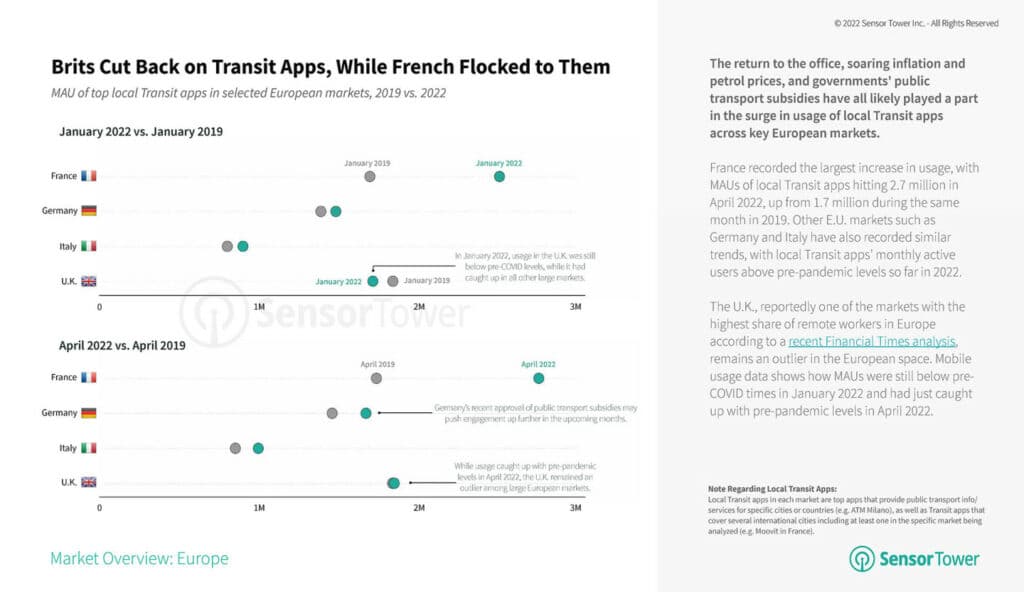 In April, monthly active users of transit apps in France rose by 59% Y/Y to 2.7 million. Meanwhile, German and Italian users also managed to surpass their pre-pandemic levels.
However, transit app usage in the United Kingdom was still down in the beginning of this year and just surpassed pre-pandemic levels in April 2022. This could be related to the fact that many companies in the UK are still working remotely.