Tinder-maker Match Group cancelled its metaverse-dating and 'Tinder Coin' plans, and announced a number of changes to its management team as Tinder CEO Renate Nyborg departed from the company. 
Match Group on Tuesday shared its financial results for the second quarter ended June 30, reporting a total revenue of $795 million. While this marks a 12% growth from the previous year, the company failed to meet Wall Street's projection of $804.2 million.
Operating income was $210 million and operating loss was $10 million. The total number of its paying users grew 10% Y/Y to 16.4 million.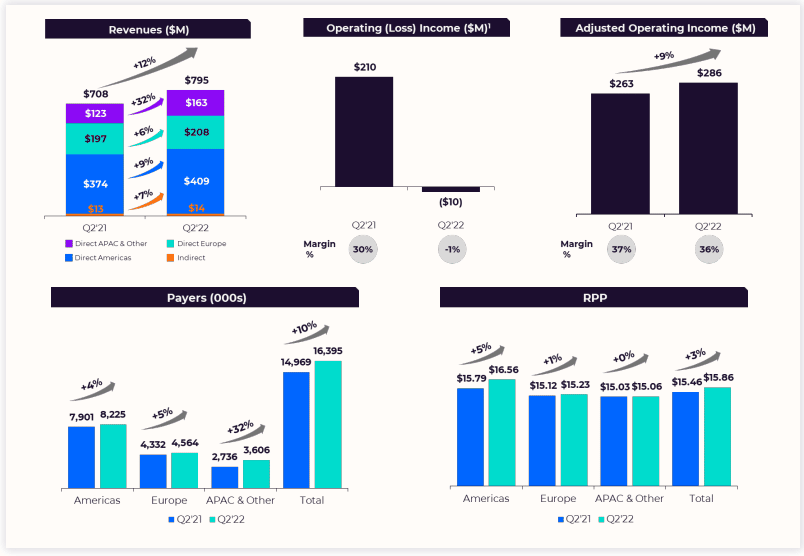 ''Tinder's current revenue growth expectations for the second half of the year are below our original expectations as a result of disappointing execution on several optimizations and new product initiatives,'' Match Group CEO Bernard Kim wrote in a letter to shareholders. ''I believe Tinder's overall product execution and velocity can be improved and that we need to do more to excite our user base to drive top of funnel growth.'' 
In addition to the departure of Tinder CEO Nyborg, Bernard Kim also announced new changes to the company's management team. Match Group's former Chief Strategy Officer Faye Iosotaluno has become Tinder's new Chief Operating Officer, OkCupid's former Chief Marketing Officer Melissa Hobley has become Tinder's new CMO, Mark van Ryswyk has become the new Chief Product Officer and Tom Jacques is now serving as the Chief Technology Officer. Kim stated that he will lead the team as Tinder looks for a new CEO.
He also said that while people returned to their normal lives with lockdowns lifted, their desire to try dating apps like Tinder for the first time is still below the pre-pandemic levels. As a result, most of the engagement is driven by the current users. 
---
Also Read: Dating App Revenue and Usage Stats (2022)
---
In November last year, Match Group said it was working with HyperConnect, a Seoul-based social discovery company which was acquired by the Tinder-maker for $1.7 billion, to build a metaverse dating app named 'Single Town'.
Kim said that the company has paused metaverse-dating plans for now due to the ''uncertainty about the ultimate contours of the metaverse and what will or won't work,'' and also ''the more challenging operating environment.'' 
The company has also cancelled plans to launch its 'Tinder Coins', which it first introduced in October last year. ''After seeing mixed results from testing Tinder Coins, we've decided to take a step back and re-examine that initiative so that it can more effectively contribute to Tinder's revenue,'' said Kim. ''We also intend to do more thinking about virtual goods to ensure that they can be a real driver for Tinder's next leg of growth and help us unlock the untapped power users on the platform."
In the third quarter, the company is expecting to generate $790-$800 million, far below analysts' $883 million prediction. 
Following the announcement, the company's shares plunged over 20%.