According to a new report from gaming statistics provider Newzoo, the number of companies around the world investing in the metaverse has risen from 200 to over 500 since July 2021. 
While the term metaverse wasn't very acknowledged a few years ago, a growing number of companies are now working on it to get their place in the industry of which the value is expected to reach $5 trillion by 2030.
Now more than 500 companies and tech giants around the world including Google, Apple, Meta (formerly known as Facebook), YouTube, Twitter, TikTok, Twitch, Instagram, Samsung, Zynga, Epic Games as well as fashion brands including Nike, Balenciaga, Louis Vuitton and many more are adapting their services products to the metaverse and blockchain technology.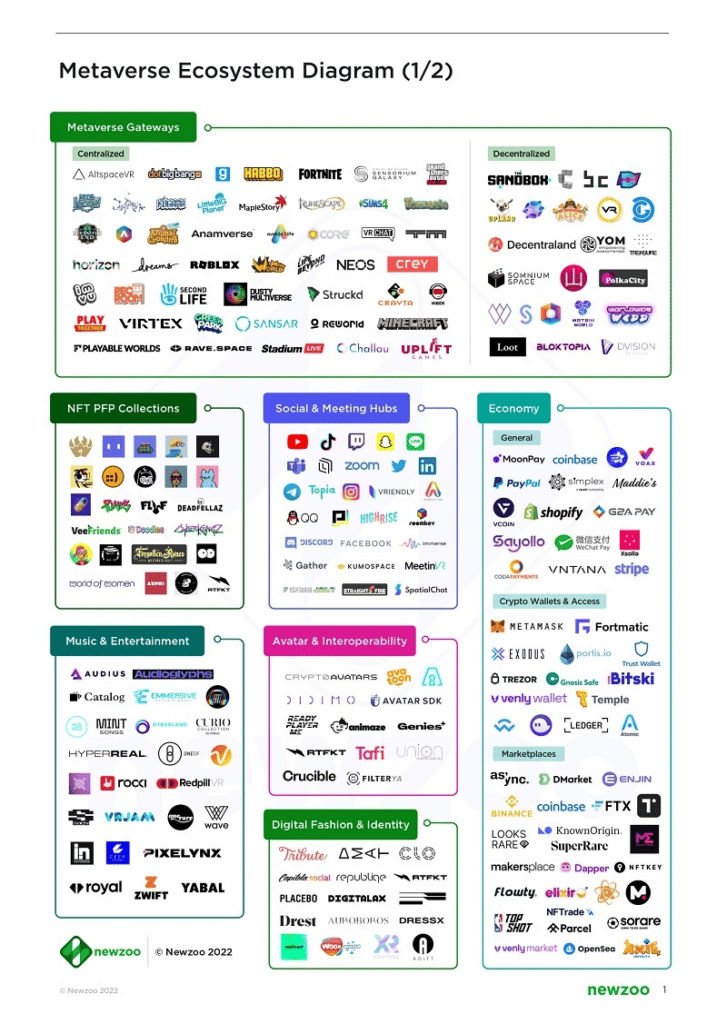 Newzoo's metaverse lead Mihai Vicol told GamesBeat that while there has been a slight decrease in the metaverse hype over the last few months as a result of the global economic situation, he believes the interest will keep going up as Web3 will go mainstream in the future.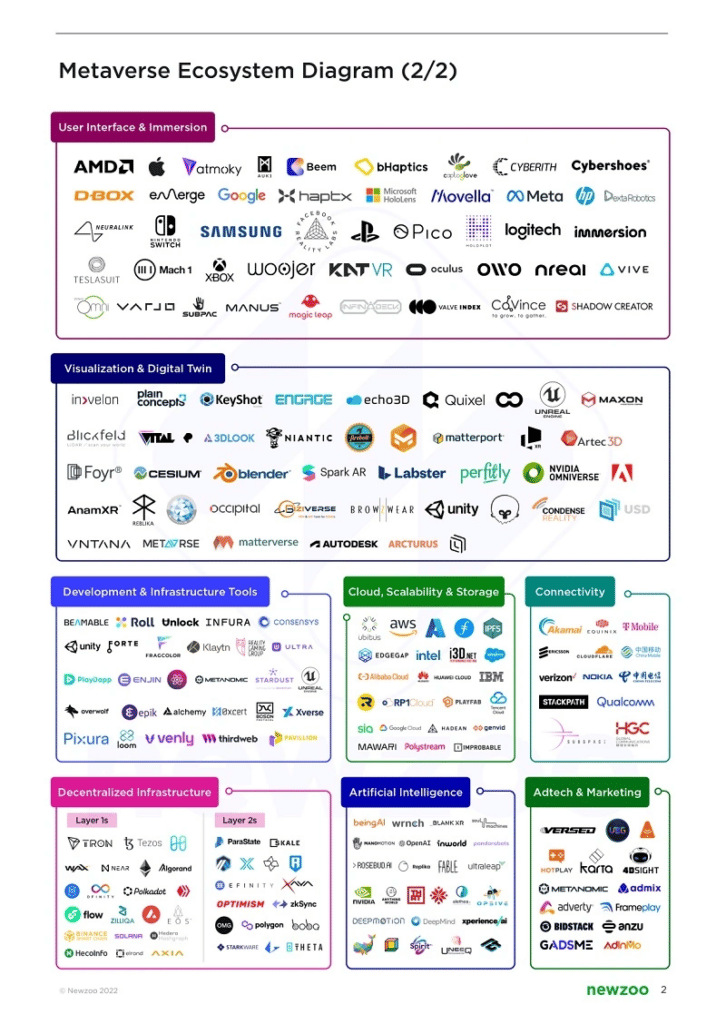 While the number of blockchain games is on the rise too, Vicol said he doesn't think these games will necessarily define the future of the metaverse.
"The real question is whether people will actually play these games," Vicol said when asked about when he thinks the metaverse and blockchain games will go mainstream. "It's still too early to tell. You can throw billions and billions to the sector, and you might get at least a few decent games that will be played by millions of players. But I think it's still too early to call that. I definitely don't think that the future of the metaverse is necessarily tied to the success of blockchain games."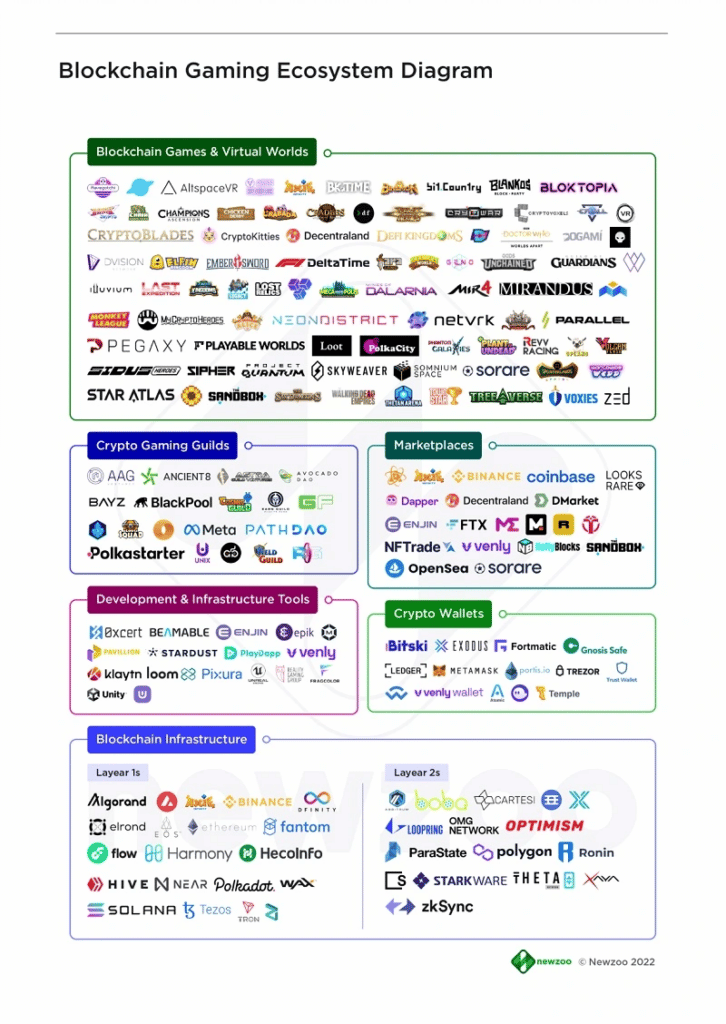 Newzoo's report also covers different opinions about the definition of the metaverse, top 10 metaverse, blockchain and NFT trends, events taking place around the world and several interviews with metaverse companies.
Earlier this year, Newzoo conducted another study and found that metaverse players are younger than the average gamer.