To date, 552 mobile apps include the term "metaverse" in their apps' descriptions or titles, according to Sensor Tower.
After Facebook announced at the end of October that it would be doubling its efforts on the metaverse, the number of apps updating their descriptions or titles to refer to metaverse in November increased by 66 percent month-over-month.
By the end of November, 29 apps had updated to include the term, more than twice the 11 apps in October.
While the "crypto" term was seen the most in conjunction with metaverse with around 23% of metaverse apps mentioned the term, NFTs was the second-most mentioned term in conjunction with metaverse, representing 18 percent of the cohort studied.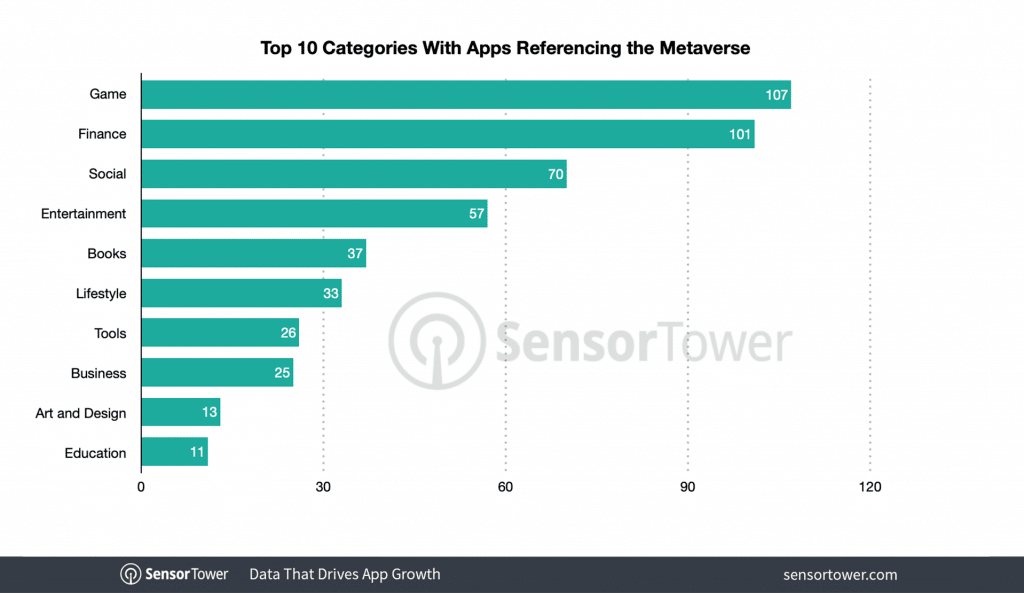 Mobile game publishers, representing 19 percent of apps with keywords in their titles or descriptions, showed the most interest in joining the metaverse store early.
---
Also Read: Newzoo: Metaverse players are younger than the average gamer
---
Microsoft and Take-Two have signaled their interest in NFTs and metaverse as part of the driving force behind their acquisitions of Activision Blizzard and Zynga, respectively.