Retail giant Walmart announced on Monday that it's joining the metaverse by launching "Walmart Land" and "Walmart's Universe of Play" on popular online game platform Roblox.
In the Walmart Land, Roblox players will be able to visit a virtual store named ''verch'' to get items for their avatars, get on the Ferris wheel to watch the virtual world from above, earn tokens and badges by playing various games and joining challenges. 
At the Electric Island which is located inside the Walmart Land, they can interact with a piano walkway, do a dance challenge with other users, play a Netflix trivia game which features Stranger Things' Noah Schnapp, and enter a DJ booth where they can play beat mixing.
At the House of Style which will promote products from af94, UOMA by Sharon C., ITK by Brooklyn & Bailey and many other brands, users will be able to visit a virtual dressing room, a skating rink, and play various games including the strike-a-pose challenge.
In addition, the Electric Fest, which will start in October, will let Roblox players join virtual concerts by many artists including Madison Beer, YUNGBLUD, and Kane Brown.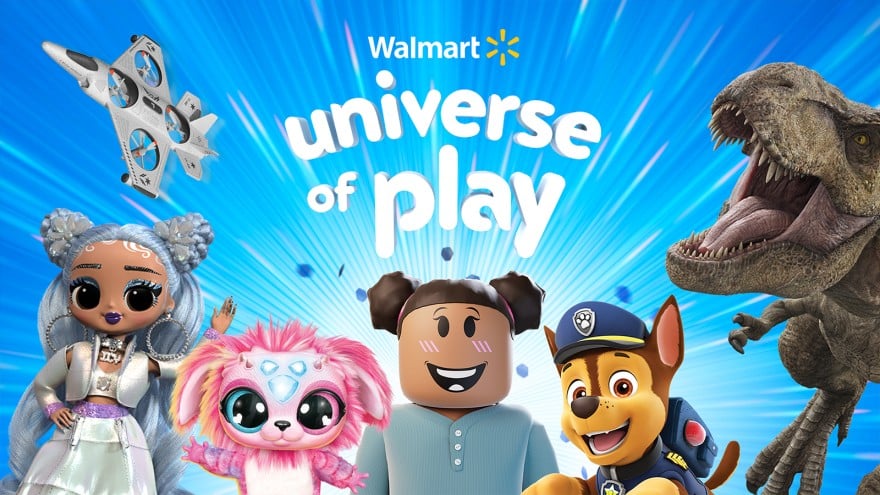 Walmart's Universe of Play, on the other hand, will allow users to play games that feature items and characters from various children's TV shows such as L.O.L. Surprise!, Paw Patrol, and Jurassic World, as well as explore and collect virtual toys and coins that can be used to purchase items for their avatars.
Walmart Land is now available on Roblox and can be accessed for free via computers, Xbox consoles, iOS, Android, Amazon devices, Oculus Rift and HTC Vive.
First launched in September 2006, Roblox now has over 50 million daily active users around the world, which makes it quite attractive for brands that want to engage with especially younger people where they are the most active.
Many famous artists including Lil Nas X and Charlie XCX hosted virtual concerts on the platform. Earlier this year, Spotify became the first music streamer to launch an island on Roblox.
The game-creation platform, which recently acquired gamified virtual events company TriplePlay, is also planning to launch in-game ads in 2023.