According to Newzoo's new report, Brazilian player spending on games has surpassed $2.7 billion and the country now has over 101 million players. That makes the country No.5 in the world in terms of number of players and No.10 in terms of game revenue.
The report also found that 43% of players in Brazil spend money on the games that they play. The main paying motivation for 39% is to unlock extra or exclusive content while 35% make purchases to personalize their in-game characters or items. Other motivations include advancing in games, playing together with family or friends, and game subscriptions.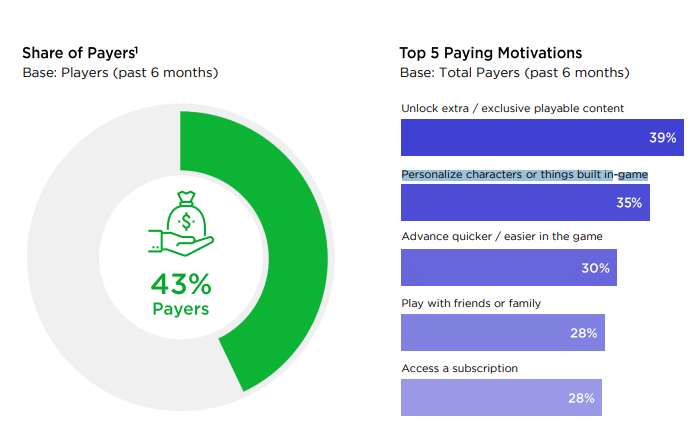 When it comes to device preferences, 60% of players said that they used their mobile devices to play games in the last six months. Meanwhile, 31% used game consoles and 30% used personal computers.
Even though the majority reported using mobile devices, console and PC players seem to be more dedicated. While mobile players spent an average of 4 hours and 31 minutes per week, both console and PC players spent nearly 5 hours and 12 minutes.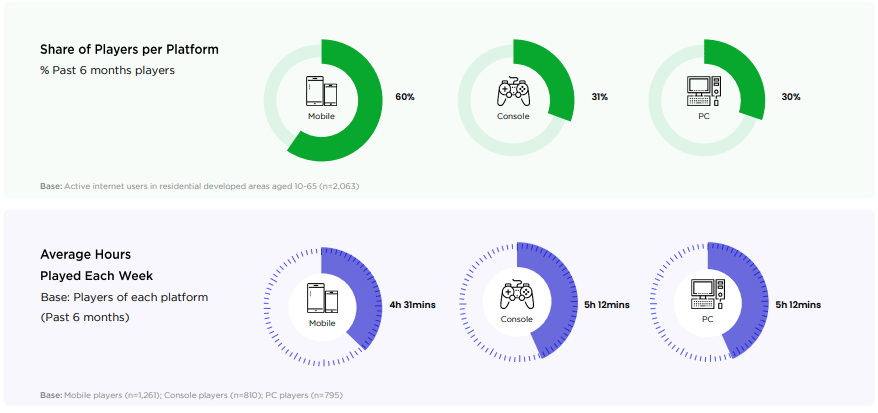 According to another recent study by Newzoo, mobile games will drive 53% of all games revenue in 2022.
Earlier this year, the company also revealed that metaverse players are younger than the average gamer and there are now more than 500 companies working on the metaverse.