Consumer spending in mobile games is expected to grow 4.4% Y/Y to $90.7 billion in 2021, according to Newzoo's 2021 Global Games Market Report.
This is approximately 52% of the overall gaming market revenue which is expected to surpass $175.8 billion in 2021 and $218.7 billion in 2024.
Compared to the other segments, mobile gaming saw a relatively bigger growth in revenue as it was less affected by the pandemic. In fact, lockdowns led many people to start playing mobile games which took the industry to a brand new level.
---
Also Read: 1 billion mobile games downloaded every week in Q1 2021
---
However, Apple's deprecation of IDFA and controversial App Tracking Transparency policy which went into effect in April with the launch of iOS 14.5 will have a very negative impact for games monetized through ads as ad tracking has become a much more difficult task for advertisers of all sizes.
---
Also Read: Apple beats TikTok and others' attempt to bypass App Tracking Transparency in China
---
The number of gamers worldwide to hit 3 billion in 2021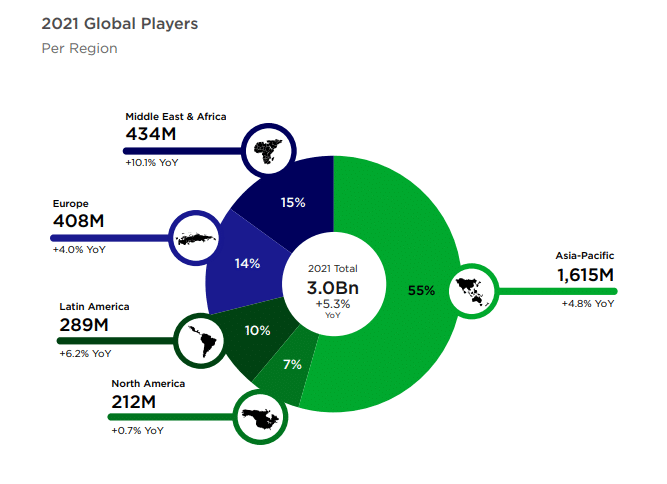 The research also found that the global number of gamers will reach 2.96 billion in 2021 and 3.32 billion in 2024.
While more than 90% of gamers, or 2.8 billion, play via mobile devices, PC players account for 1.4 billion and console players 0.9 billion.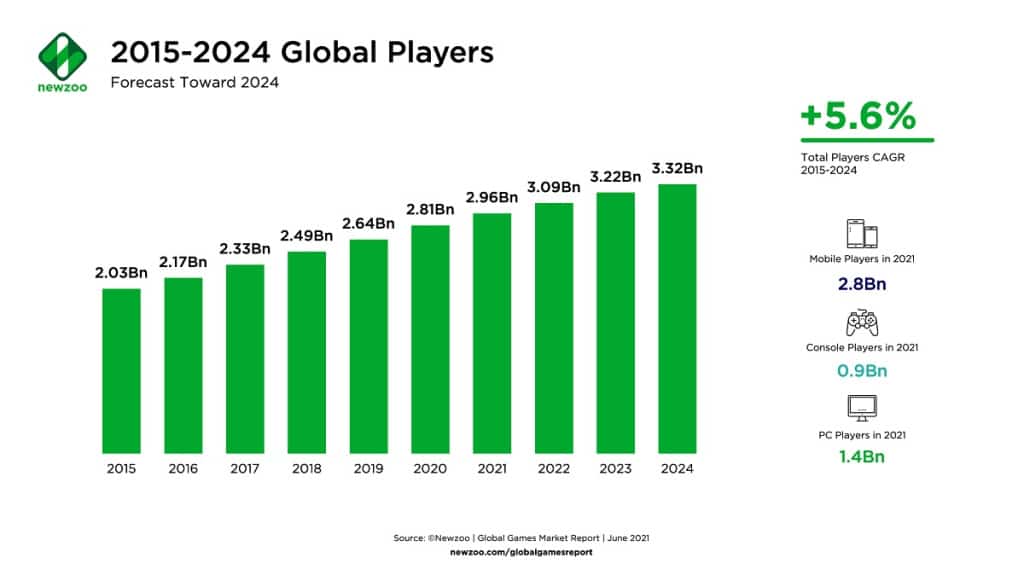 For the research, Newzoo interviewed over 72,000 respondents from 33 countries/markets from January to April 2021.