South Africa generated $290 million in consumer spending throughout 2021, according to a newly released report by Games Industry Africa. Mobile gaming accounts for approximately $260 million of total consumer spending in the country.
Revenue in Nigeria, by comparison, was $185 million, followed by Ghana $42 million, Kenya $38 million and Ethiopia $35 million.
Through traditional channels, a higher proportion of South African gamers pay for games (43%) than Ghanaians and Ethiopians (33%) or Nigerians and Kenyans (32%).
Per the report, South Africa has the highest saturation of gamers, with 24 million people playing within a population of 59 million. Although Nigeria is the second country with the highest consumer spending in 2021, only 32% of the gaming population spends money on games, according to the report. In terms of population, 23% of the people in the country play games.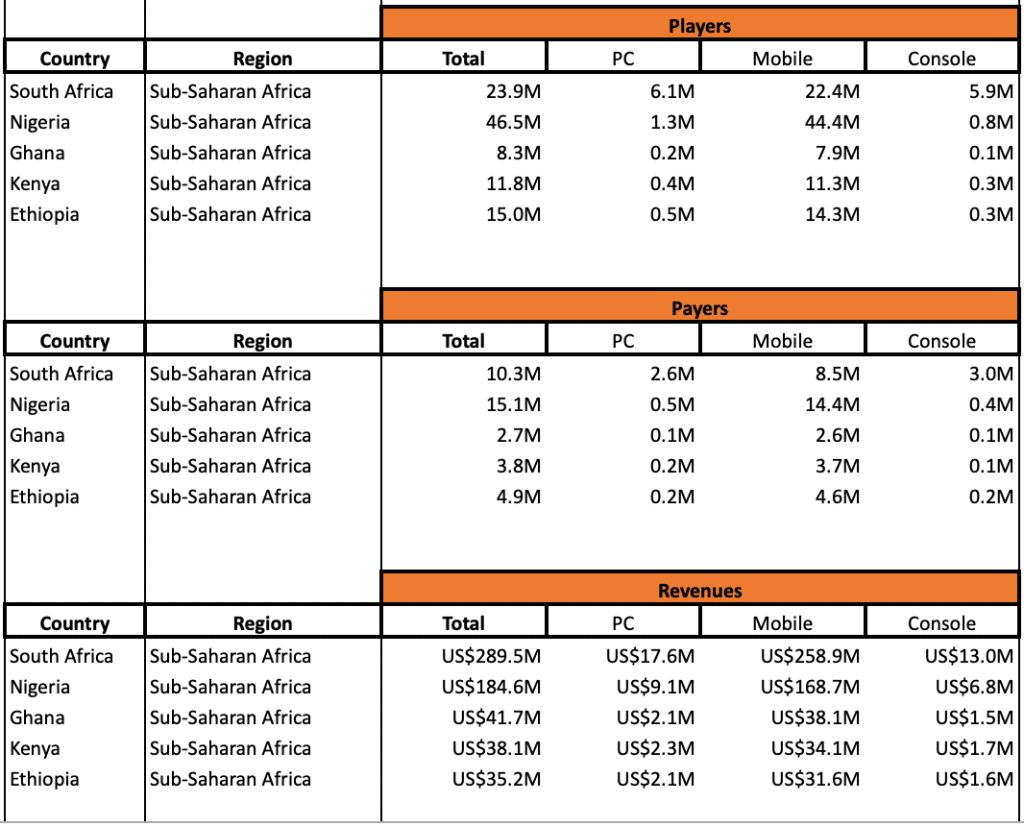 According to a report published by Newzoo, the number of Sub-Saharan gamers has more than doubled in the last five years and the region is projected to be the fastest-growing globally for both mobile gamers and people who pay for games.
Games Industry Africa expects to see more cross-national collaboration between African gaming studios to mitigate financial and logistical pain points.
2021 has been a fruitful year for the gaming industry globally in terms of investments, user behavior and consumer spending. According to the Drake Star Partners' report, dealmaking activity in the game industry reached $85 billion in total deal value across 1,159 transactions last year, up almost 3x as compared to 2020. 
While mobile games reached 82.98 billion installs in 2021, gamers spent $116 billion in mobile games throughout the year, according to App Annie.