TikTok users spent $2.3 billion in the popular short-video app in 2021, including the iOS version of its Chinese localization Douyin, up 77% YoY from $1.3 billion in 2020, per Sensor Tower data.
In the last quarter of 2021, consumer spending on TikTok reached $824.4 million, more than double the $382.4 million generated in the same period of 2020. TikTok, which surpassed Google as the world's most visited site in 2021, also became the most downloaded app in the world on Chritsmas day 2021.
While China remains TikTok's largest market in terms of consumer spending, the United States maintains its rank as the No. 2 revenue generator for the app. In Q4 2021,consumers in the United States spent around $110 million in the app, representing 13 percent of global revenue.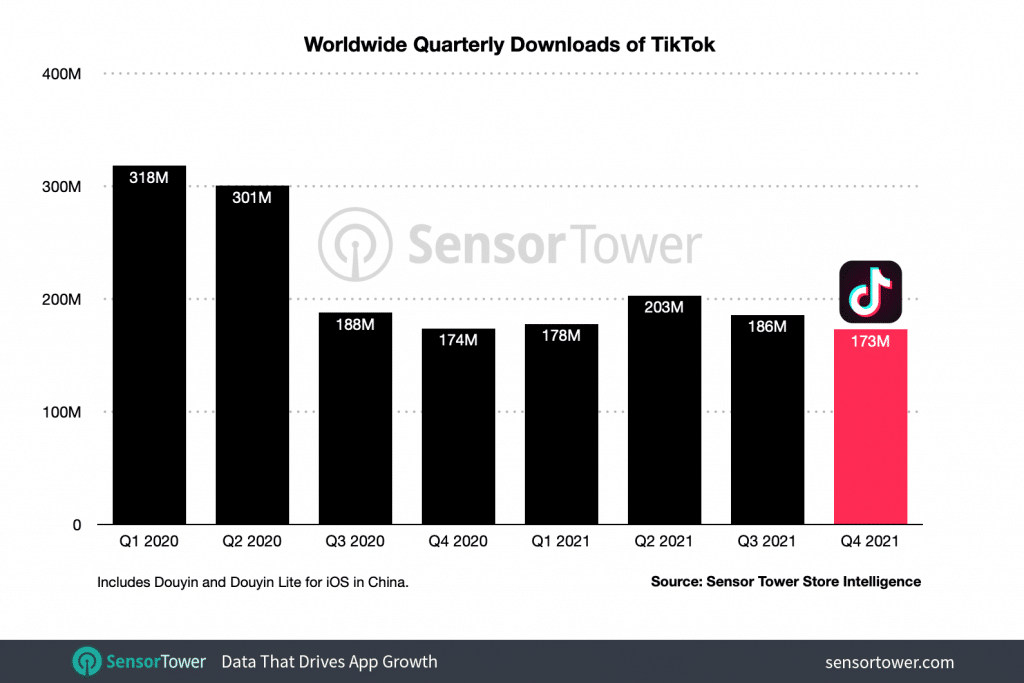 According to Sensor Tower, TikTok reached 740 million first-time installs worldwide in 2021, down 25% from 980.7 million in 2020. Despite this, the average number of sessions per active install in the last quarter of 2021 was up 30% year-over-year.