ByteDance-owned TikTok, the most downloaded app worldwide in 2022, announced on Wednesday that it'll soon set a 60-minute daily screen time limit for users under the age of 18. When teenagers exceed this limit, they will be required to enter a passcode to continue watching short videos on the platform.
In the upcoming weeks, the company will also automatically set the daily screen time limit to 60 minutes for users in or under 13, and their parents or guardians will be asked to create or enter their current passcode to allow them to keep watching videos for an additional 30 minutes. 
With the new features added to the Family Pairing tool, parents and guardians will also be able to view a screen time dashboard for their teens and prevent them from getting push notifications. TikTok says it already doesn't send notifications to users aged 13-15 from 9pm and those aged 16-17 from 10pm.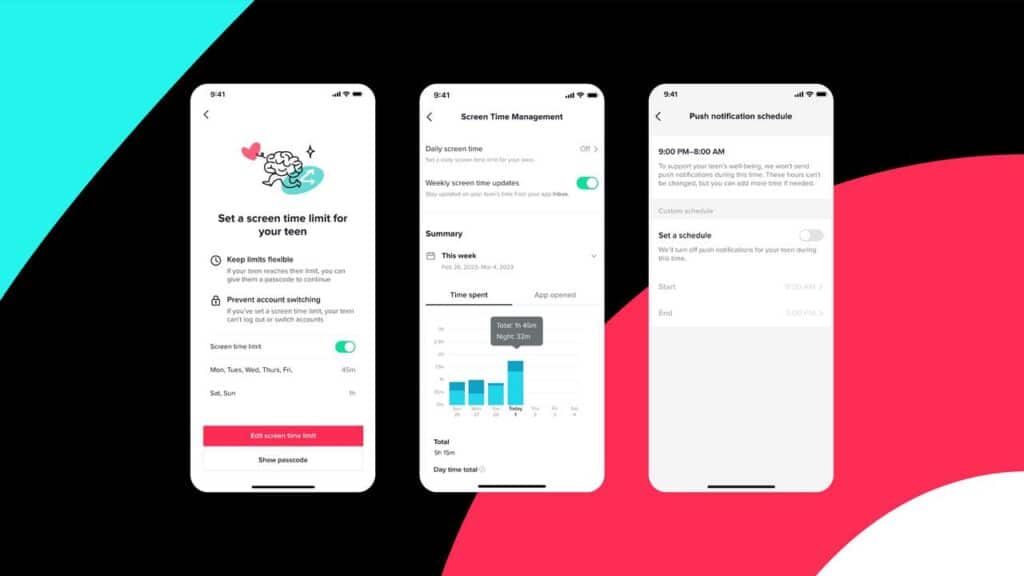 ''While there's no collectively-endorsed position on the 'right' amount of screen time or even the impact of screen time more broadly, we consulted the current academic research and experts from the Digital Wellness Lab at Boston Children's Hospital in choosing this limit,'' said Cormac Keenan, TikTok's Head of Trust and Safety, in a statement.
TikTok requires users to be at least 13 years old to access its platform, and offers various parental control features to let parents see how their teens are doing on the app. Just like other social media companies including Meta and Snap, it also introduced several limitations for teens, such as not being able to have a public account, receive DMs and make comments under videos.
---
Also Read: The Best Parental Control Apps for iPhone & Android
---
Meanwhile, the company also announced on Wednesday that no matter how old they are, all users will be able to set a daily screen-time limit, mute notifications and receive a sleep reminder when they want to stop using the app at night.
The news comes just days after TikTok got banned from government-issued devices in Canada and the United States. Before the White House announced its decision on Monday giving federal agencies 30 days to remove the short video app, it was already banned by more than 20 US states, as well as the U.S. House of Representatives.