You can also choose games other than meditation apps and yoga apps to reduce the stress of the day and get away from troubles for a short time. It is possible to relax with these games by taking a few minutes a few times a day. In this article, we have brought together the most relaxing iOS games for iPhone owners.
Also, if you have an Android device, you can check our 'Best Relaxing Android Games' article, and if you are looking for something relaxing while spending time on your PC, you can browse our 'Best Relaxing PC Games' article. Have fun!
Relaxing iOS Games to Reduce Stress
Here are the most relaxing iPhone games you can choose to get rid of the stress and frustrations you experience in your daily life, even for a short time.
Antistress
Purrfect Tale
Sky: Children of the Light
I Love Hue Too
Forest Island
My Oasis
Laser Overload
Journey
Antistress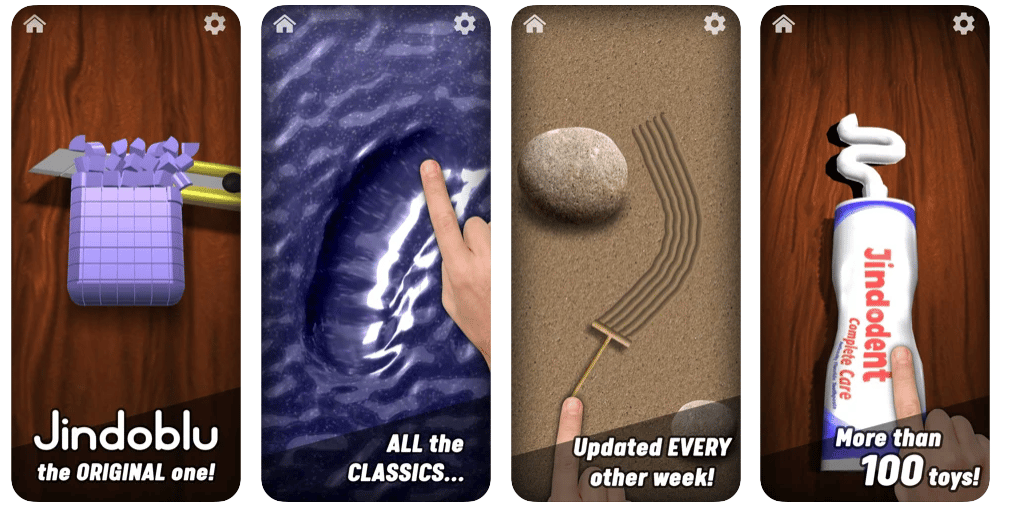 Offering a collection of toys for those who need relaxation, distraction or a momentary distraction, Antistress has many different toys, from bamboo bells to wooden boxes, from chalk to Newton's cradle. The game also includes beautiful sounds for toys as well as an antistress Bamboo chime, a finger scale and some dirty windows to clean.
Purrfect Tale
In Purrfect Tale, one of the best relaxing iPhone games, you will create a cozy home with your cat-eared youth. You will create an alternative life for yourself in the game where you can eat the chilled watermelon with a spoon in the summer and curl up on the sofa watching old movies together in the winter.
Purrfect Tale on the App Store
Sky: Children of the Light
Sky: Children of the Light, produced by the developers of the legendary Journey game, brings a kind of Journey experience and atmosphere to mobile devices. The main event in the game, which leaves you directly in the middle of its world without much explanation in general, is the discoveries you will make and how you understand the story and the game in line with these discoveries. In this way, Sky manages to provide an interesting and unique game experience based on exploration and loaded with metaphors.
Sky: Children of the Light on the App Store
I Love Hue Too
Offering a psychedelic color-based gameplay with a puzzle of perception and logic, I Love Huge Too is a sequel to the popular puzzle game I Love Hue. As in the first game, you will arrange coloured mosaic tiles to create perfectly ordered spectrums. However, I Love Huge Too includes over thirty brand new geometric tiling patterns to create mind-bending challenges that test the player's color perception and logic even further.
I Love Hue Too on the App Store
Forest Island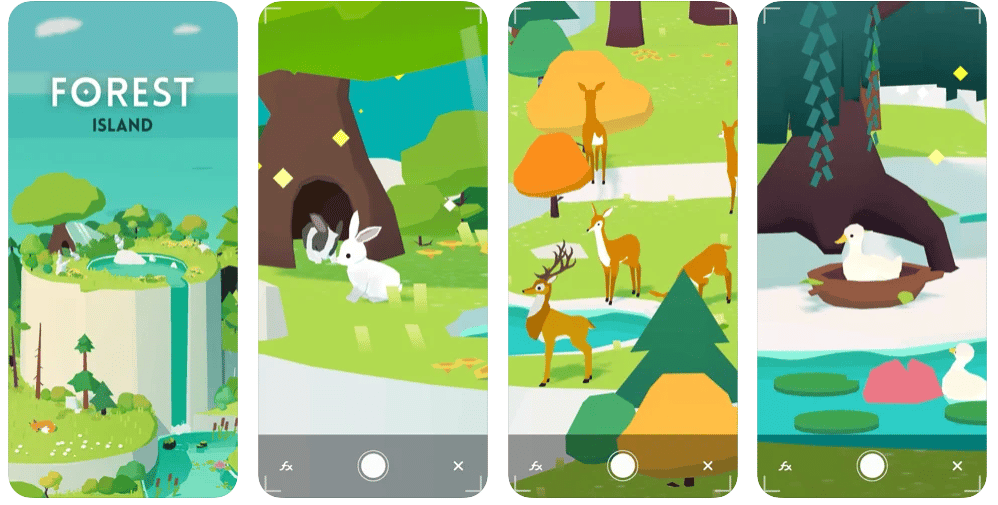 Forest Island, one of the most relaxing iOS games, is an island game where you will find yourself on an island surrounded by calming music, cute animal friends, sounds of trees, and a variety of scenarios. Your mission in the game is to build your own island and various habitats.
Forest Island on the App Store
My Oasis
My Oasis is an idle clicker and tapping game with different mind refreshing activities, peaceful sounds, and brain exercises. The game offers smooth controls for you to feel the zen environment and calming atmosphere it features at its core.
Laser Overload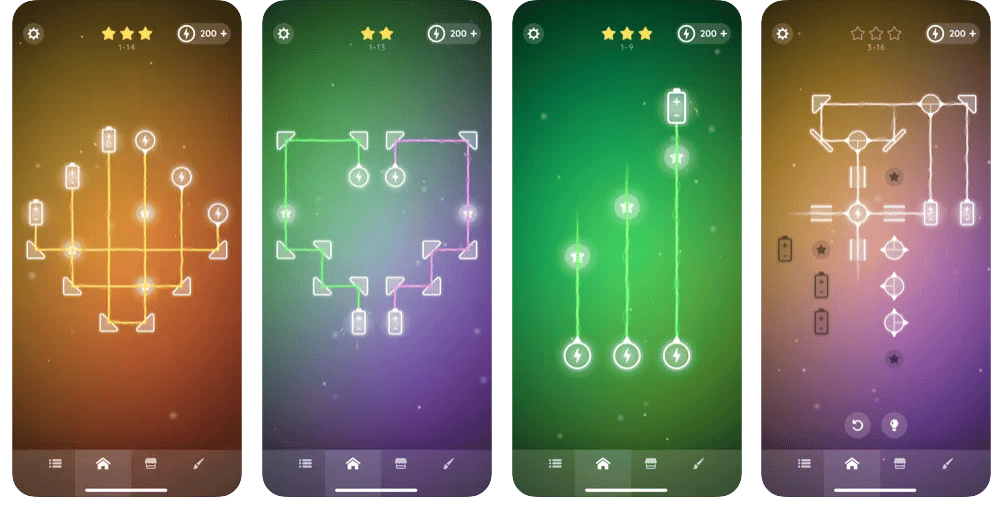 Laser Overload is a simple yet relaxing game that draws attention with its colorful structure. Your goal is to meet the laser beams with the batteries. In trying to do this, you make use of various reflective elements and draw a path for the laser beams.
By its nature, the game pushes the player to think and allows the brain to exercise. In a sense, the puzzles you try to solve in various ways are actually full of educational challenges. This is an extremely nice game to relax and strengthen your thoughts.
Laser Overload on the App Store
Journey

As soon as you start the game, you will find yourself in the middle of a vast desert. A hero with a red cape welcomes you in this desert and you guide this hero throughout the game. This highly rewarding adventure allows you to progress by achieving goals. In this adventure, you are accompanied by soothing music and you realize that you relax a lot while playing the game. However, the calm and fluid progress and atmosphere of the game also help you to come to a completely comfortable position.
Journey, one of the most relaxing iOS games, takes place entirely in the desert. In other words, our character is stuck in the desert and we are completely advancing toward the goals that the game gives us. In fact, even if this is a bit annoying, we can say that the graphics and atmosphere of the game prevent this.