Facebook joined the growing number of companies publicly complaining about Apple's 30% fee after Apple refused to forgo its commission for the new paid online events feature that was launched last friday to help small businesses make money during the pandemic.
---
Last week on Friday, Google and Apple removed the world-famous battle royale game Fortnite just after the developer Epic Games introduced its own payment system that bypassed the 30% fee that the app stores collect. 
Then, Epic Games revealed a series of responses including a video mocking Apple's iconic 1984 ad, and announced it has taken legal action against Apple's ''anti-competitive restrictions.''. It also sued Google Play Store for the same reason.
On the same day, Facebook introduced its Paid Online Events feature to enable businesses to earn money from online events on its main platform. It also said ''to support small businesses and creators, Facebook will not collect any fees from paid online events for at least the next year.''
While SMBs will be paid %100 their revenues on web and Android, Facebook said Apple refused to reduce its 30% fee.
We asked Apple to reduce its 30% App Store tax or allow us to offer Facebook Pay so we could absorb all costs for businesses struggling during COVID-19. Unfortunately, they dismissed both our requests and SMBs will only be paid 70% of their hard-earned revenue. While Facebook is waiving fees for paid online events we will make other fees clear in the product.

Source: Facebook News – Paid Online Events
The company also shared a screenshot of its new feature.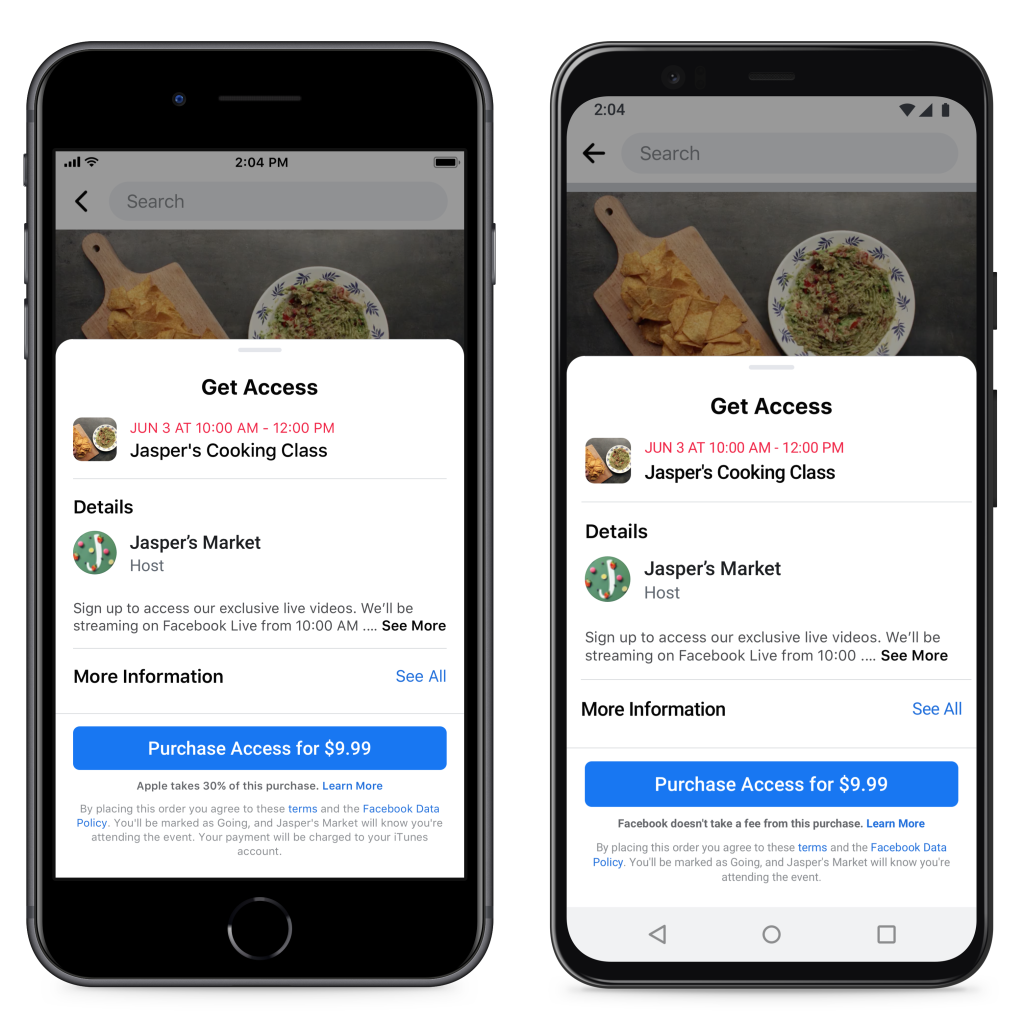 On the Android version, it says "Facebook doesn't take a fee from this purchase". However, on iOS it says "Apple takes 30% of this purchase."
What do you think?