We are constantly in a stressful situation due to the hustle and bustle of daily life and many different problems. We are looking for a place to release this stress and empty our minds. For this reason, we have brought together the most relaxing Android games that will allow you to relieve the tiredness of the day and relax.
The Most Relaxing Android Games
Here are the most relaxing Android games that you can give a try to avoid stress and relax.
Alto's Adventure
House Flipper
Infinity Loop
Happy Color
GRIS
I Love Hue
Candy Crush Saga
Hay Day
My Oasis
Monument Valley 2
Two Dots
Prune
Stardew Valley
Alto's Adventure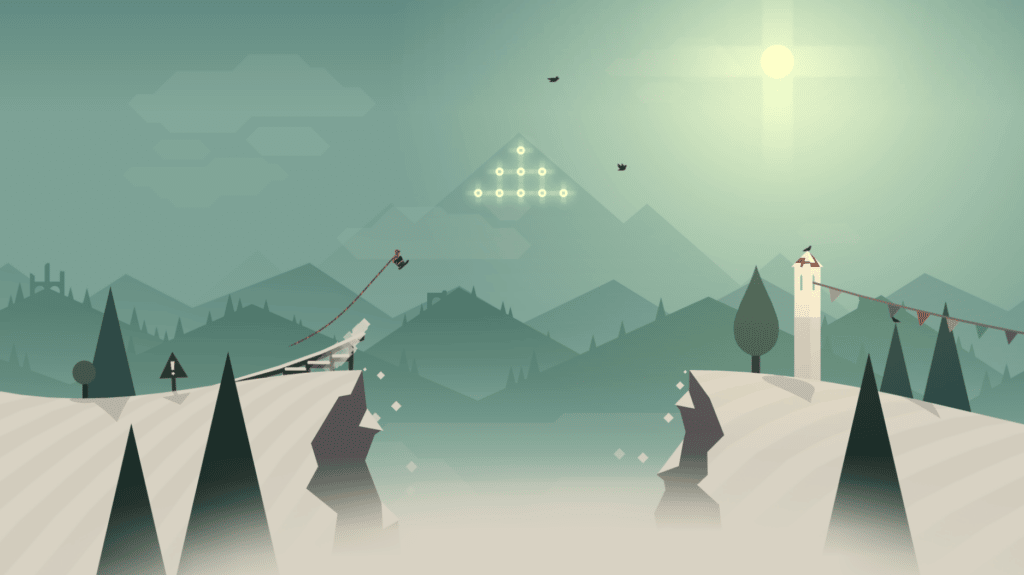 Alto's Adventure, an extremely simple and fun game, offers users the opportunity to snowboard. You can also play the game online with other players. On the other hand, even when you do not have the internet, you can enter the game and snowboard.
Alto's Adventure on Google Play
House Flipper
The gameplay can basically be like a home version of Car Mechanic Simulator. The game, which starts by trying to find customers in a small office, allows you to improve and do better jobs by renovating the houses every day. If you like home renovation and arrangement, we can say that this game is for you. Because getting new looks from a house infested with cockroaches will show that you have succeeded by changing things. This will naturally provide you with the hormone of happiness and you will be able to calm down gradually.
However, it is possible to relieve stress quite well by taking a sledgehammer and breaking a wall. But of course, if you have a phobia of bugs or different house dirt, we definitely do not recommend you to play this game. Because it is possible to face many bad situations that can happen in a house.
Infinity Loop
One of the most relaxing Android games, Infinity Loop is a fun way to improve your logic skills. The aim of the game is to form a loop by combining the pieces on the screen. As the levels increase, the game gets harder but continues to entertain and relax.
Happy Color

Happy Color, which is among the relaxing games, is a coloring game by number. There are thousands of kinds of pictures to paint inside the game. All you have to do is paint by number and get a great result. A very good way to clear the head, don't you think?
GRIS
When we look at the basics of Gris, calming and awesome music welcomes us. Although it is a game that you can complete in a very short time, it also provides great fluidity with its graphics. The game is basically pretty simple. Solve puzzles and move on. But at times some tasks can be a little difficult. You are constantly moving over an obstacle and approaching the end.
If you want to calm down, you should definitely choose games like Gris. Because playing such calm games carefully will help you calm down and relax over time. The visually special feasts of the game become truly fascinating. You don't necessarily need high graphics to play games with beautiful atmospheres. These types of games can be much more calming than games with perhaps high graphics.
I Love Hue
I Love Hue is a peaceful journey towards color and perception. You have to reorder the colorful tile mosaics in the game according to perfectly arranged spectra. I Love Hue is perfect for gamers who enjoy beautifully crafted puzzle games or those who need a few minutes of visual peace.
Candy Crush Saga
Candy Crush Saga, which is among the most played games, is a very simple and fun Match-3 game. The aim of the game is to clear rows and columns by lining up at least 3 of the candies on the screen. It is also suitable for users of all ages.
Candy Crush Saga on Google Play
Hay Day
Hay Day, which is among the most relaxing Android games, appeals to those who want to farm and trade. The aim of the game is to build a private farm of your own and trade, shop and earn money with your neighbors and friends in the game.
---
Also Read: The Best Farming Games for Android
---
My Oasis
Specially built for stressed people for their stress relief, My Oasis provides a zen environment and a calming atmosphere in its idle clicker and tapping game. The game also includes different mind refreshing activities, relaxing and peaceful sounds, and realistic brain exercises.
Monument Valley 2
Set in the same universe as its predecessor, Monument Valley 2 tells the story of a mother and her child who navigate through labyrinths filled with secret passages and optical illusions. Designed to stimulate the brain's pleasure center, the images are both rich and sparse, yet pleasing to the eye at the same time. Thanks to a great aesthetic and relaxing sounds, you will be so pleasant that you will not even notice when the bus or subway is delayed.
Monument Valley 2 on Google Play
---
Also Read: The Best Offline Games for Android
---
Two Dots
Two Dots, which is the perfect match for the definition of a relaxing game, looks like a work of art and shows the importance of aesthetics in games. Playing this mobile puzzle is very simple, with great surprises: connect dots of the same color to make them disappear. As you level up, you'll travel through relaxing worlds where you'll collect collectibles and unlock new puzzles. Additional caveat: The game's relaxing sounds are specially designed to immerse you in the experience (an idea the team took from popular anime movies); so you won't even notice the noises around you.
Prune
In Prune, which allows you to have a very pleasant time with its relaxing music and 48 levels, you will grow your tree into the sunlight while avoiding the dangers of a hostile world, with a swipe of a finger.
Stardew Valley
Next on our list of the most relaxing Android games is one of those somewhat story-based games. The game starts with you learning about a farm inherited from your grandfather. This is the first time you've heard of this farm in Pelican Village, in a place called Stardew Valley, and it's your first time going there. Your main job is a desk job in a company in the crowded city life. You are tired of the crowded city life, now you need to rest your head. For this, you go to Pelican Town and step into the "Peace" farm.
The game has an awesome and fluid story. As soon as you start the game, you dive into the story, you feel as if you are in the game. The whole story is based on developing the farm that your say left you and the new life that you will continue there.