South Korean series Squid Game, released on September 17, has become Netflix's biggest TV show ever, with 142 million member households watching worldwide. It has been ranked #1 Netflix program in 94 countries, including the United States.
Looking to ride the wave of the show's immense popularity, YouTuber MrBeast organized a Squid Game competition with the participation of 456 contestants and where the games and fields were designed almost exactly, without the bloodshed of course. The event was sponsored by Brawl Stars publisher, Supercell.
The recreation, which cost $3.5 million to make, was shared with a 25-minute video on Wednesday to his audience of over 81 million subscribers. MrBeast's Squid Game challenge managed to exceed 100 million views less than four days after its release.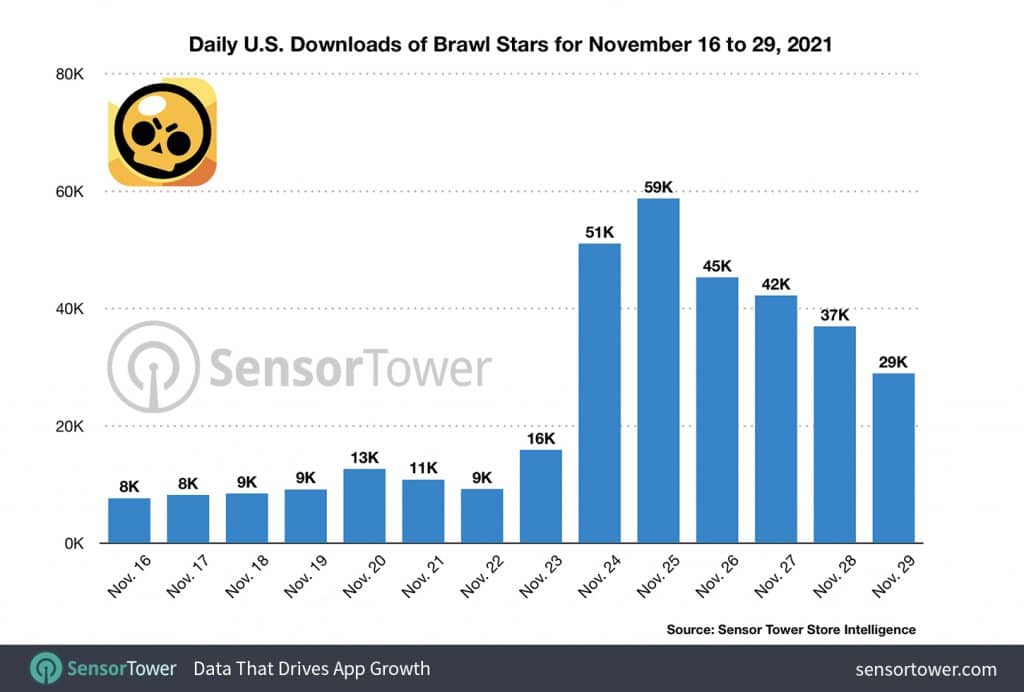 According to a Sensor Tower analysis, in the six days that followed the YouTube video's release, worldwide downloads for Brawl Stars grew by 41% week-over-week to 1.4 million. The U.S. accounted for the most of the growth in downloads, with a 350% week-over-week increase to 263,000.
Player spending, meanwhile, increased by 54% week-over-week worldwide to $8.2 million.
To date, Brawl Stars has amassed approximately 324 million downloads worldwide, according to Sensor Tower. Russia is the No. 1 country in terms of downloads of the game with 38.6 million downloads, followed by Brazil and Turkey.
Supercell's hit game has accumulated $1.4 billion in lifetime player spending worldwide to date. The US ranks top in terms of revenue, accounting for $209.7 million in player spending, or about 15% of the total, followed by South Korea and Germany.