According to a new report from AppTweak, between January 1, 2021, and October 31, 2021, the average conversion rate (CVR) across categories in the United States was 30.3% on the App Store and 33% on Google Play.
App conversion rate refers to the percentage of users downloading your app after viewing its app store page, while install rate refers to the proportion of users installing your app directly from the app store search or browse results, without clicking through to your app page.
For the App Store, the highest average conversion rate was observed in the Photo & Video category with an average CVR of 76.3%, while the category with the lowest average conversion rate was Games (Board) with an average CVR of 5.1%.
---
Also Read: U.S. users spent 4.2 hours daily in mobile apps in Q3 2021
---
In the US Google Play, Travel and Local category saw the highest average conversion rate with 58%, while lifestyle had an average CVR of only 9.4%.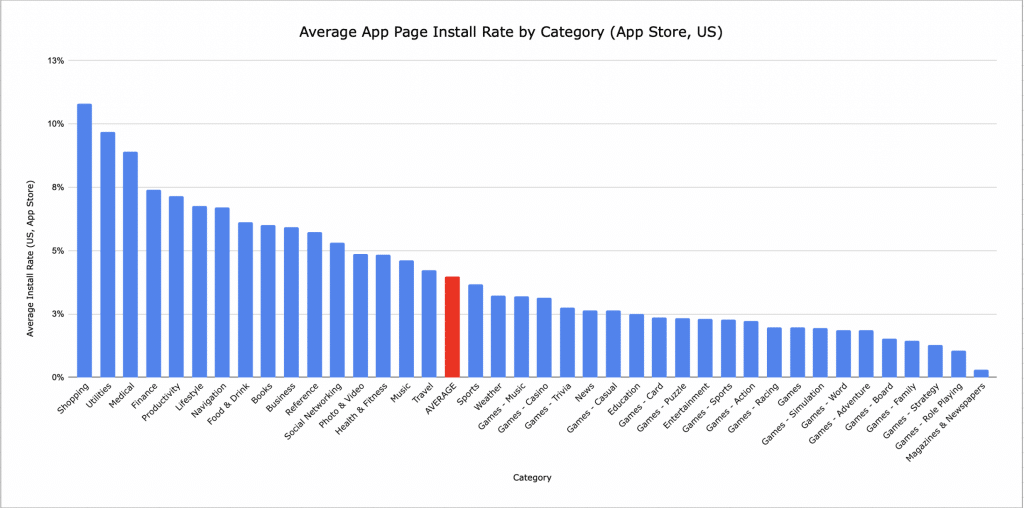 The average install rate across all app categories on the App Store was 4%. From search or browse results, apps in the Shopping category converted store visitors at the highest rate of 10.8%, while apps in the Magazines & Newspapers category had the lowest install rate of 0.3%.