Meta on Wednesday unveiled its upcoming features for Instagram and Facebook that will offer content creators new ways to monetize their accounts.
The company said that it has started testing the ability to mint non-fungible tokens (NFTs) directly on Instagram and sell them to others both on and off the platform. The tests are currently being carried out with select users in the United States and Meta is planning to expand it to more countries in the upcoming months.
Earlier in March, Meta CEO Zuckerberg announced that they were working on enabling users to showcase their NFTs on Instagram. The company started testing the NFT support with a small number of creators in the US in May, expanded it to more than 100 hundred countries and also to Facebook users after nearly three months.
It initially allowed users to post their digital collectibles minted on other blockchain platforms, however, will soon offer an end-to-end toolkit that will enable them to build NFTs on the Polygon blockchain directly on Instagram.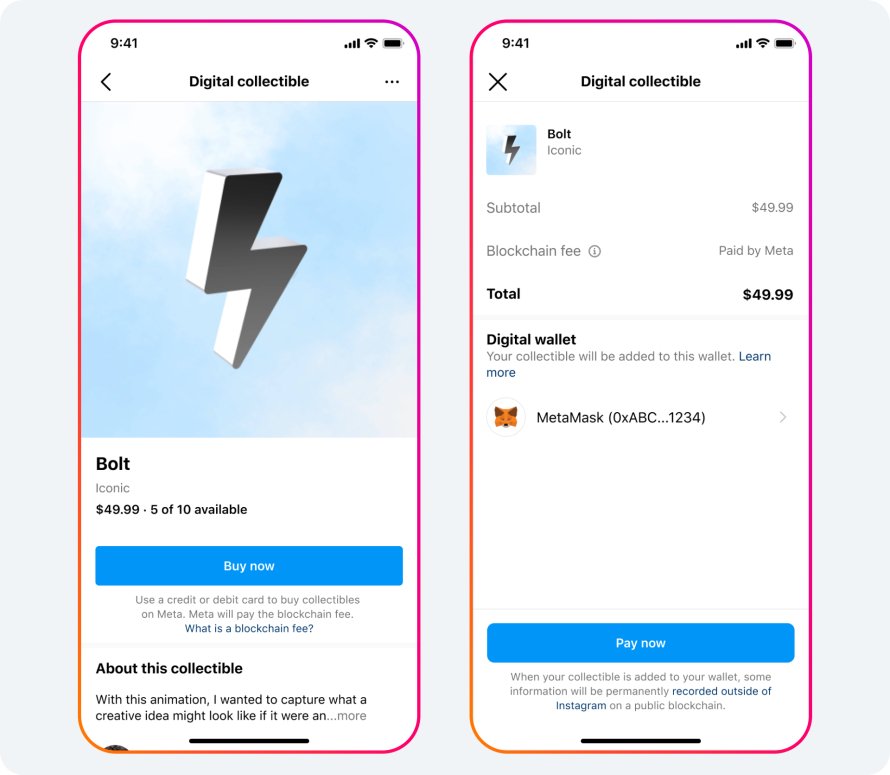 In addition, it'll also let them post video-based NFTs on the platform, and add support for the Solana blockchain and Phantom wallet. Previously, the company supported Ethereum, Polygon and Flow blockchains, as well as Rainbow, MetaMask, Trust Wallet, Coinbase Wallet and Dapper Wallet.
Instagram subscriptions now available to all users in the US
Meta also announced that it's expanding Instagram subscriptions to all eligible users in the United States. The company first started testing the feature in January, and now will allow more creators to generate income by offering exclusive content to their followers.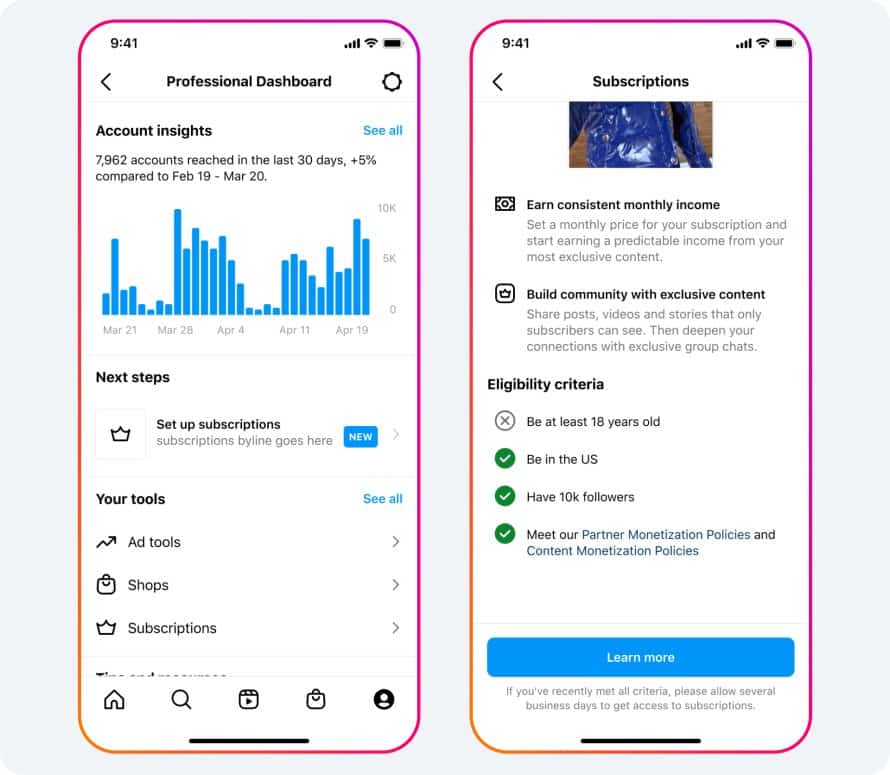 Stars & Gifts 
The social media company also unveiled new features to help creators earn more Stars on Facebook and engage with users who support them sending these virtual items.
Users will now be able to send Stars for non-video content including photos and text posts. The company is also bringing ''Starts Party'' to Reels, an event that celebrates when a creator achieves a Stars goal.
Furthermore, creators will be able to add a filter to the Comments Manager to view Stars comments and engage with their supporters in an easier way.
---
Also Read: Facebook launches a new website to let fans buy Stars by avoiding app stores' fees
---
In addition, Meta will also let Instagram creators earn money from Reels with its new ''Gifts'' feature. Similarly, it is being tested with a limited number of users in the US.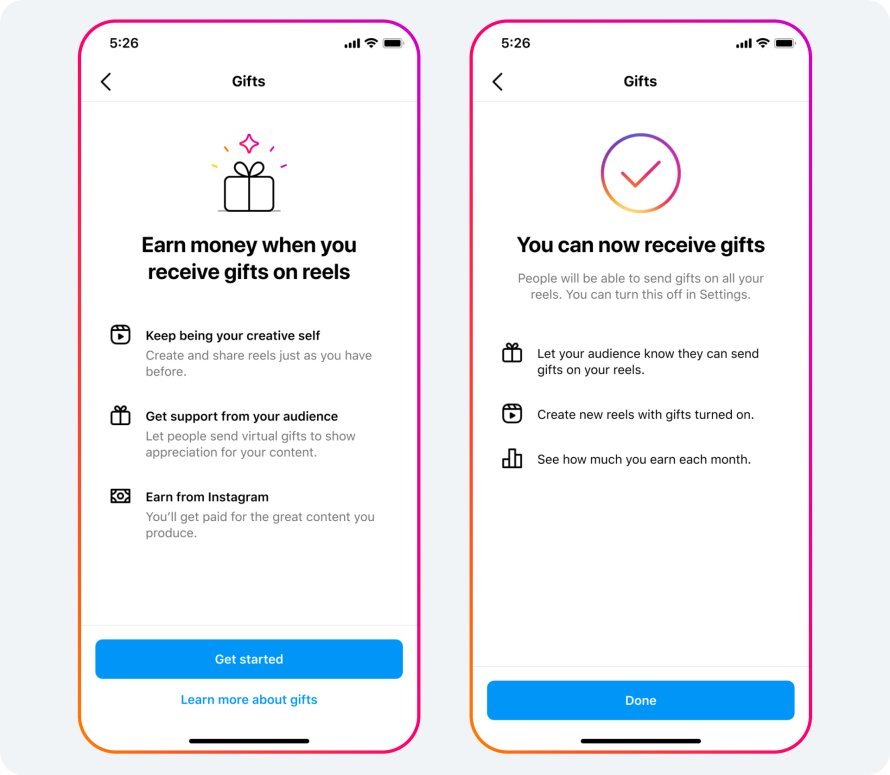 Professional Mode is coming to all Facebook profiles
Lastly, Meta is expanding its professional mode for all Facebook users around the world to help them build their public presence using a variety of advertising, analytics and monetization tools.