Tech giant Google announced on Thursday that it has started rolling out its My Ad Center hub, which will allow users to gain more control over the ads they see, and the data types used to determine their interests and personalize their experiences.
The company first announced the hub at this year's Google I/O event which took place in May, saying that it would be available by the end of this year. Once rolled out in the upcoming weeks, users will be able to access the hub by clicking on the three-dot menu that appears next to ads displayed across Google Search, YouTube and Discover.
My Ad Center will offer users the ability to increase or decrease the number of ads about specific themes or brands, to choose topics that they don't want to see ads about at all, such as dating, alcohol and weight loss, and also to opt out of personalized advertising completely.
''Imagine you spent months researching your latest beach trip, and now that you're back, you don't want to see vacation ads. With My Ad Center, you can just tap on the three-dot menu next to a vacation ad and choose to see less of those types of ads,'' said Jerry Dischler, Google's Vice President / General Manager of Ads. ''You can also choose to see ads about things that you care about, like deals for sneakers or holiday gifts for your loved ones.''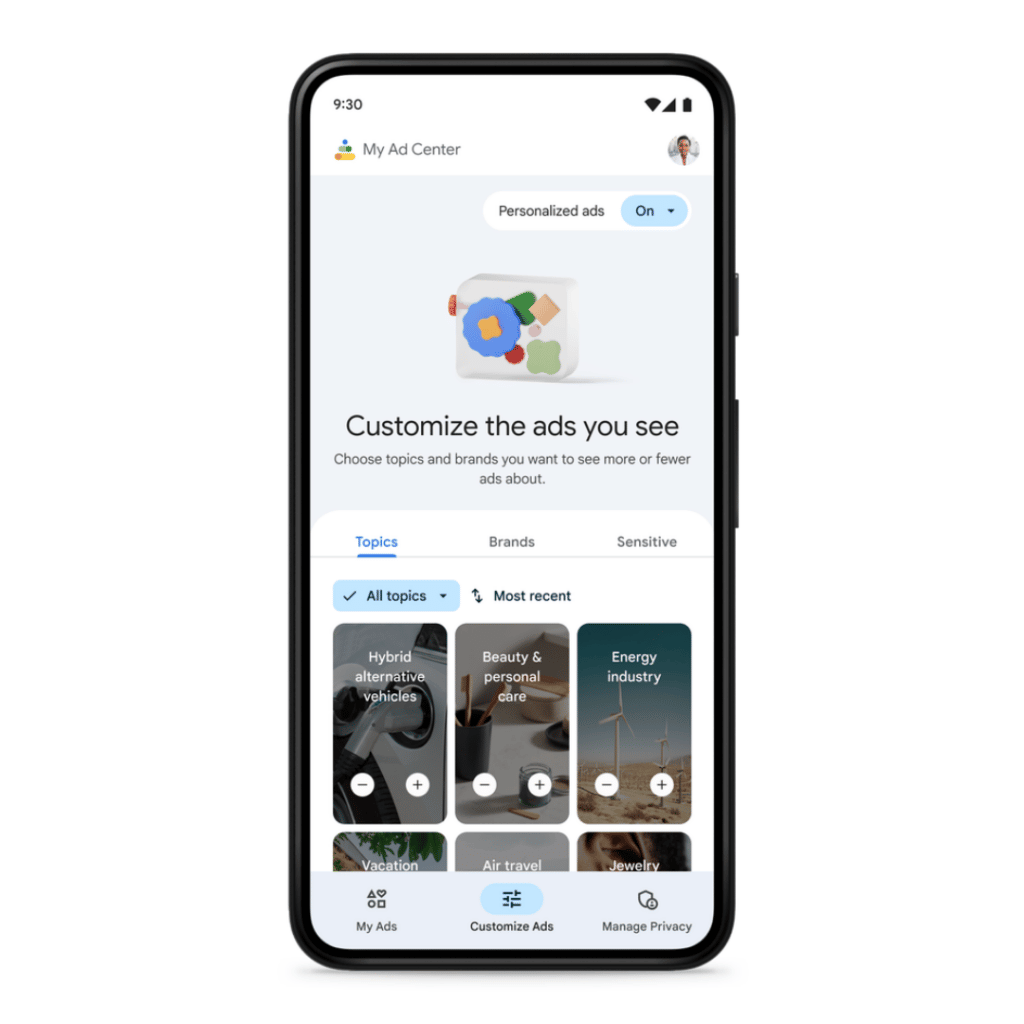 Users will also be able to choose if they don't want their YouTube history to affect the ads they see on the video streaming platform, which the company said will have no impact on their content recommendations.
In addition, My Ad Center will also let you see and control what kind of data Google uses to personalize your ads. You'll be able to adjust or completely turn off categories, such as Education or Relationship Status, that you might be a part of in the eyes of Google.
In fact, Google has already offered some of these features for a while, such as the ability to opt out of personalized ads or adjust the categories used to target users. However, the new My Ad Center will offer all these services in one place, making it easier for them to customize their ad experiences.