App permissions lists on the Google Play Store are reportedly being replaced by Google's new Data Safety section which requires developers to disclose the data types their apps collect and how they share and protect these data types.
The tech giant first introduced the new section in May 2019 and released a form for app developers to fill before April this year, also requiring them to provide their privacy policies. In late April, the company started rolling out the new Data Safety section on the Play Store where users are now able to see whether and how developers collect, use, share and secure their personal data.
According to the screenshots tweeted by Mishaal Rahman from Esper, the company is now replacing the app permissions lists on the Google Play Store with the new Data Safety section.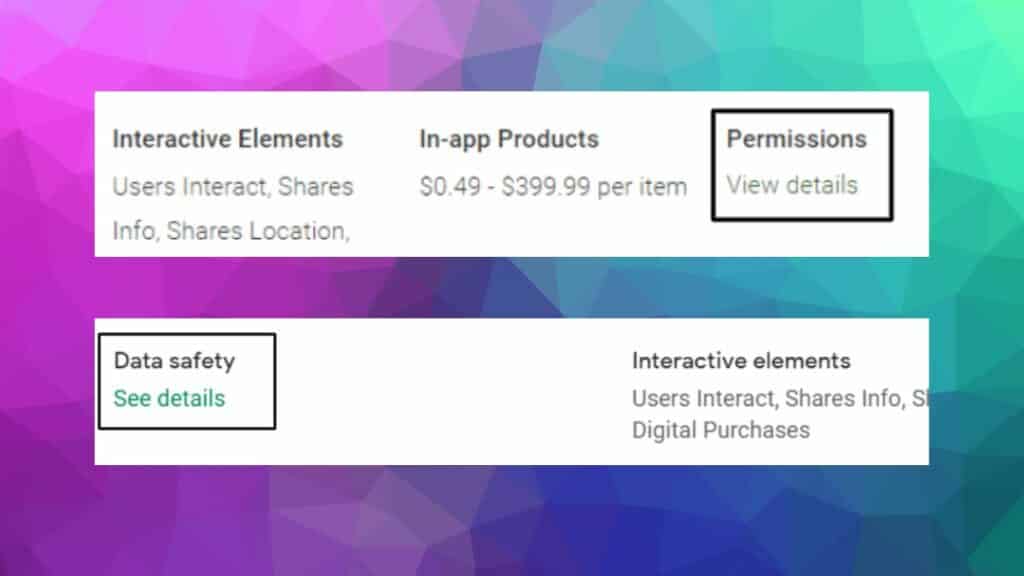 Just like Apple's App Store privacy labels, Google's new Data Privacy section showcases info submitted by developers. However, a previous Washington Post report claimed that most of the labels on the App Store turned out to be providing false information.
On its support page, Google says that developers must fill out their Data Safety form before July 20 and make "complete and accurate declarations".
"Google Play reviews apps across all policy requirements; however we cannot make determinations on behalf of the developers of how they handle user data," wrote the company. "Only you possess all the information required to complete the Data safety form. When Google becomes aware of a discrepancy between your app behavior and your declaration, we may take appropriate action, including enforcement action."
While Google hasn't made an official announcement regarding the replacement yet, experts say that it would be much better if the company provided the both app permissions lists and the Data Privacy section at the same time so that users could weigh up the info auto-generated by Google and submitted by developers.