Social media giant Instagram has announced a series of new updates to its features making it easier for users to prevent abusive accounts from contacting them. 
Last year, the company started offering the ability to block accounts that a user may create in the future. That feature has been expanded and when you block an account now, you'll also be able to block the other accounts that user currently has. 
The company said in a blog post that it expects the update to help users block 4 million less accounts every week since it'll allow them to block others automatically.
In addition, Instagram also upgraded its Hidden Words feature, which it said is now used by 1 in 5 accounts that have over ten thousand followers, and when turned on, reduces the amount of offensive comments received by 40%.
The feature will now be automatically turned on for all the creator accounts on the platform. It will also cover Story replies, and support new languages including Farsi, Turkish, Russian, Bengali, Marathi, Telugu, and Tamil.
Furthermore, the company said it improved its filtering to prevent those that try to bypass the algorithm via misspellings, like typing '1' instead of 'i'.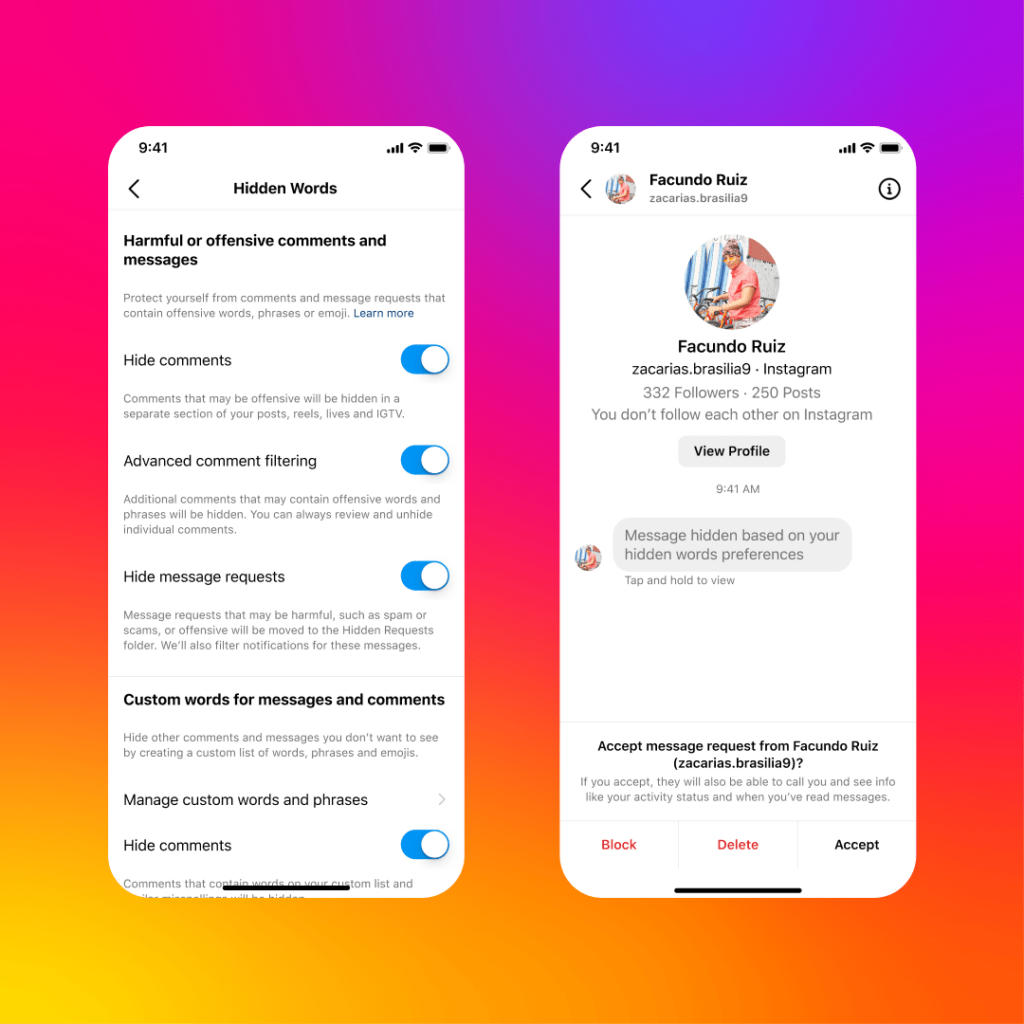 Lastly, the company said it'll now show more nudges to users when its algorithm detects a potentially abusive comment. These new notifications are currently live for those that use Instagram in English, Chinese, Spanish, Portuguese, French and Arabic. Users will also be shown nudges reminding them to be more respectful when they send a direct message.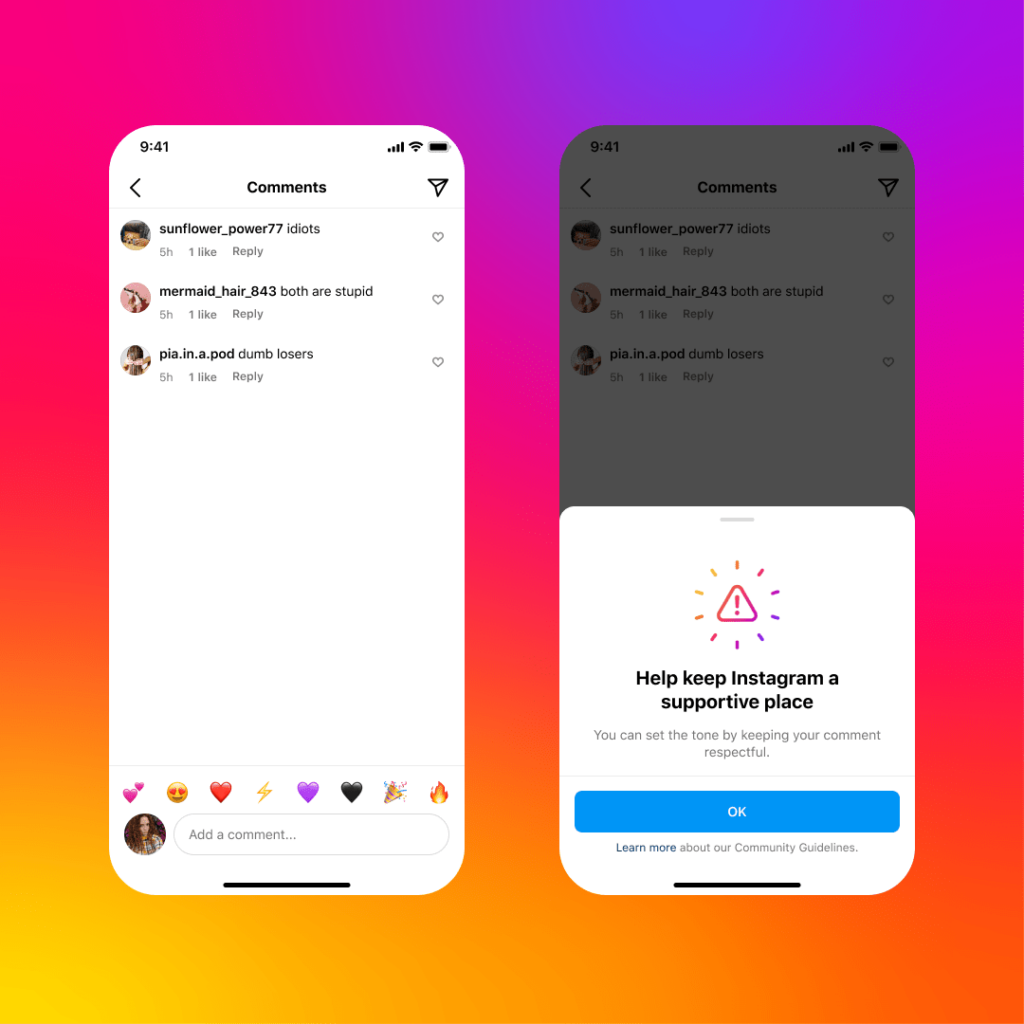 Earlier today, Instagram also confirmed that it has started testing a new feature to let users schedule their posts and reels.